In the field of Agroecology Education, courses were organised in 2 Catholic schools in Tsiko and Tovè Agbéssia in the Grand Kloto. Several exchange sessions with parents of pupils and theoretical training sessions on agroecology through the use of the agroecological manual were held. The arrival of the rainy season is expected for the installation of school gardens which should allow students to practice theories in the field.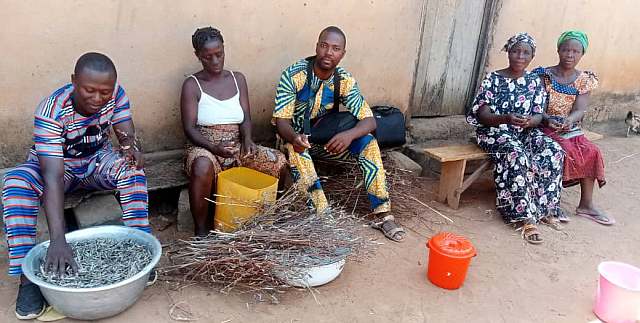 A partnership agreement was also signed with "Piment Solidaire", an NGO in Kpalimé operating in the area, with the aim of continuing the agro-ecology education courses as well as the school garden activities at the end of the project.
Monitoring and support for the communities
During the monitoring phase, it was noted that some of the techniques recommended in the field of agroecology were not well implemented. Therefore, capacity building sessions were carried out on:
Fertilisation techniques: use of fertilising plants such as crotalaria and mucuna, pigeon pea; crop rotation, association of legumes and other crops, improved fallow practices, agroforestry, use of stone strips on sloping plots to limit structural degradation and loss of soil fertility caused by leaching, half-moon techniques.
Soil moisture conservation techniques in areas where it does not rain much, notably the prefecture of Agou in the area of the CUMA grouping site where the mulching system and the Zai technique are being tested.
Pest repellent techniques include the use of tevasia, the repellent plant that consists of mixing the plant and pounding it with ginger and pili pili pepper with a small amount of neem oil. The resulting mixture is diluted and sprayed on the plants to be protected.
The technique of using ash broth: it should be sprayed under the leaf.
The technique of integrating livestock and agriculture: village groups are made aware of the need to develop short-cycle livestock that require few resources but have a positive impact on yield and productivity (beekeeping in the fields, short-cycle livestock (poultry, pigs, small ruminants) with a system of parking the animals to recover the manure)
Three champion producers were identified to use their plots as training fields (demonstrations).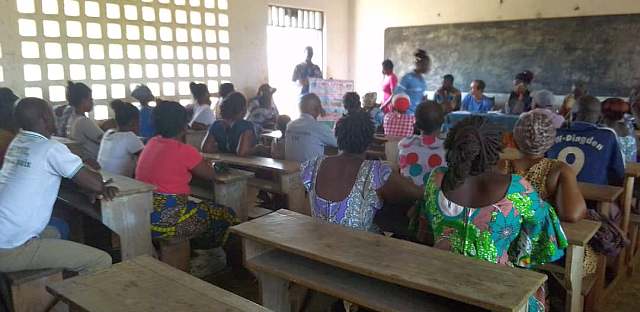 Bokashi production
The TFTC Project promoted 5 tons of Bokashi produced on the project's composting site as well as 7 tons of Bokashi produced by youth groups that were supported by the project.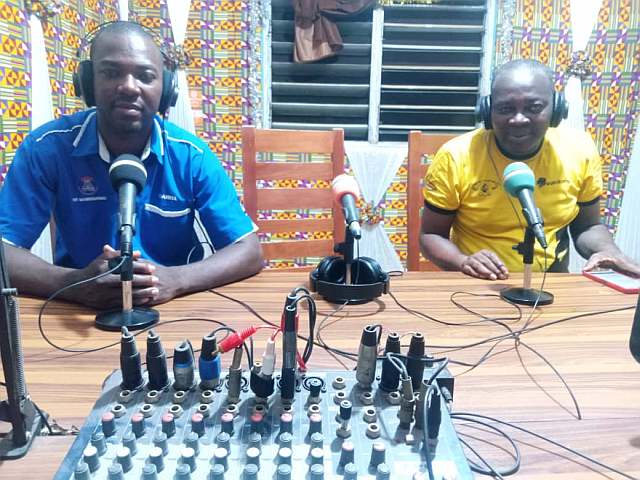 Community awareness radio broadcasts
Several awareness-raising programmes were broadcast on the radio station La Voix d'Agou to convey essential messages on agro-ecology to the communities. Several themes were developed including the negative impacts of bad agricultural practices on health and the environment, healthy and sovereign sustainable food and agricultural practices as well as environmental impacts and ecosystem restoration techniques.
TonFuturTonClimat (TFTC) is a youth project funded by the Government of Quebec, GWP, SDC, Agence Eau Picardie Artois and implemented in the countries under the regional technical coordination of the International Water Secretariat and GWP-WA.