Mr. Houanye started to work with GWP since 2004. He joined GWP Benin in April 2004 as the Executive Secretary, and contributed to the growth of the CWP-Benin in the fields of project development and resources mobilization to implement IWRM interventions and addressing development challenges from national and local levels.
In 2013, Mr. Houanye contributed to the establishment of the GWP Africa Coordination Unit where he worked as the Capacity Development Programme Manager supporting technically and strategically the implementation of the Africa Union / AMCOW's Water, Climate and Development Programme (WACDEP).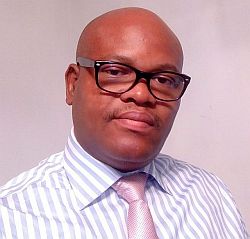 Since May 2015, he is the GWP Africa Technical Advisor working with GWP Network Officers GWP Africa Senior Technical Advisor and Regional Programme Officers to support African regions and countries in programme planning and implementation and monitoring of GWP thematic programs in Africa. Emphasis on Institutional and Technical Capacity Development, Stakeholders engagement, Investment Planning, Project Preparation and Financing to advancing IWRM implementation, National Adaptation Planning (NAP) processes, Climate Resilience Development and IUWM.
Armand Houanye will take over the GWP West Africa's Executive Secretariat position held by Dam Mogbante who has worked for GWP for 19 years since the start of GWP action in the region.