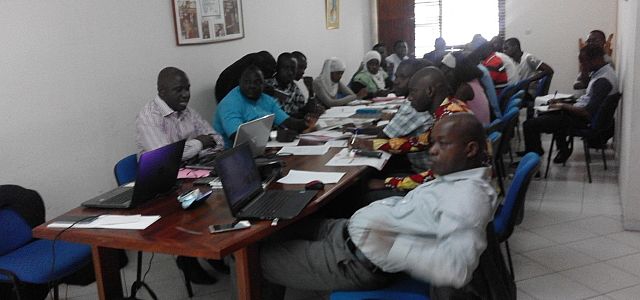 The young people trained are students with various profiles members of the NGO Act- Give- Feed (Agir - Donner - Nourrir (ADN)), member of the Steering Committee of the PNECI.
The chair of the PNECI, N'DRI Koffi, welcomed the strong mobilization of young people and thanked the experts invited for the training.
This was a good opportunity to discover or rediscover the entire GWP network and actions throughout the world, particularly in Côte d'Ivoire and to absorb the latest developments in IWRM in the country.
These young people expressed their joy and pride in receiving knowledge in the field of water resources.
PNECI aims to train some 500 young people for the promotion of IWRM in Côte d'Ivoire by the end of 2017.