These workshops aim at consolidating the knowledge acquired during the two preparatory technical workshops, held online, on flood exposure and hazard and drought impact. They are part of the project « Integrating Flood and Drought Management and Early Warning for Climate Change Adaptation in the Volta Basin ».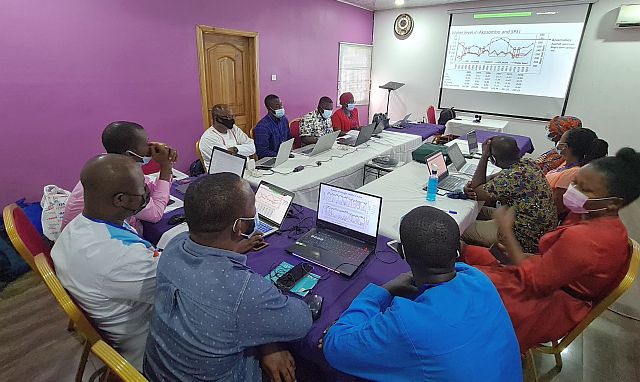 The World Meteorological Organization (WMO), a specialized agency of the United Nations, the Volta Basin Authority (VBA) and the Global Water Partnership in West Africa (GWP-WA) are implementing in consortium the VFDM project. Project activities began in June 2019 and are ongoing and will be completed by the end of June 2023. The VFDM project is funded by the Adaptation Fund.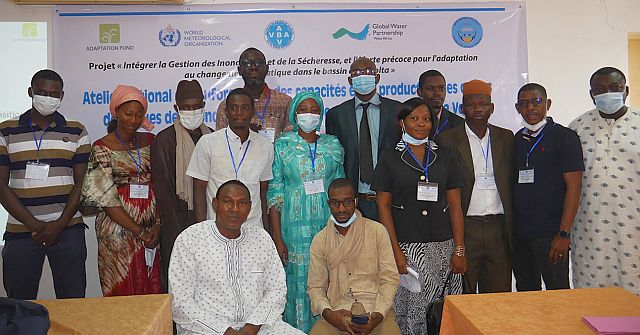 Participants in the Mali's workshop
The participants in the national workshops are the technicians mobilized in March 2021 to take part in the capacity building process on flood and drought risk mapping in the Volta Basin.
On the agenda, national workshops in: Mali and Benin (1st and 2nd July 2021); Ghana (5 and 6 July).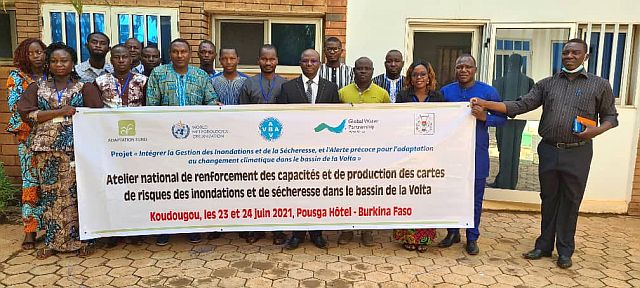 Participants of Burkina Faso's workshop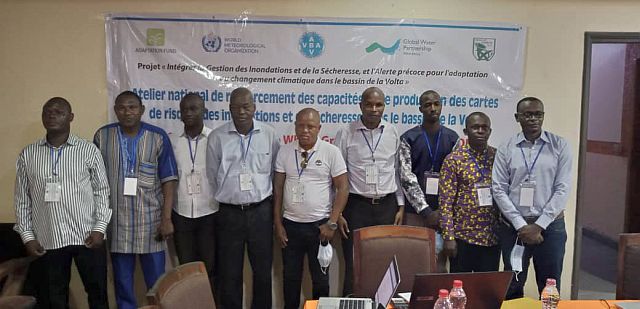 Participants of Côte d'Ivoire's workshop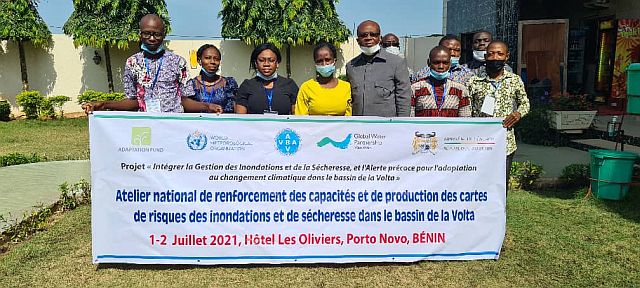 Participants of Benin's workshop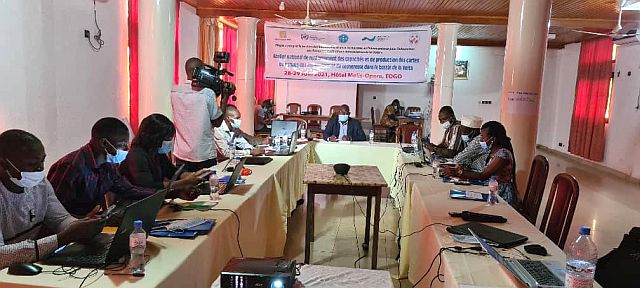 Participants of Togo's workshop