Describe your organisation, its vision and mission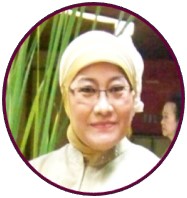 Pancasila University was founded in 1966 and was originally located in Central Jakarta. With the completion of the construction of the Faculty of Economics building in Srengseng Sawah, South Jakarta in 1988, the Faculty of Economics student lectures moved to a new building and was gradually followed by other faculties. Currently, Pancasila University has a campus in Srengseng Sawah covering an area of ​​111,255 m2 with a building area of ​​38,076 m2 consisting of the Rector, Faculty of Economics, Faculty of Pharmacy, Faculty of Law, Faculty of Communication Studies, Faculty of Tourism Studies, Faculty of Psychology and Faculty of Engineering, while the campus in Central Jakarta is currently used for lectures for the postgraduate programme.
Pancasila, the name of this university, has an essential depth of meaning, in accordance with the mission being carried Pancasila University, namely "Providing a positive role in the development of science and technology as well as the development of a Pancasila society as aspired to in the Preamble to the 1945 Constitution."
It is in this framework that Pancasila University aims to produce scholars with a Pancasila spirit, values ​​and attitudes, knowledge, intelligence, communication skills and abilities, and an ecological awareness for development and fostering in the fields of law, economy, and ecology to support development.
The Civil Engineering Study Programme is part of the Faculty of Engineering. We conduct an educational process with high quality standard to meet the requirements of planning and managing a sustainable urban infrastructure. We also conduct research, development and dissemination of science and technology, especially in the field of civil engineering related to sustainable urban infrastructure and we carry out community service activities, especially in the field of civil engineering.
How long have you been a GWP Partner?
We became a GWP Partner in November 2006. Studies on water resources management have since become one of the most important and mandatory subjects taught in the Civil Engineering Study Programme, and we are hoping to keep developing this to more advance levels.
What are the benefits of being a GWP partner?
We believe that building a partnership with GWP has opened our opportunities to collaborate globally. It has given us a lot of improvements in many ways. One of them is the chance to share knowledge with other partners and help us improving our knowledge related to water resources management.
This happens through training courses in applied water resources management, online workshops and courses, and student involvement in GWP's youth programme. Moreover, the availability of the GWP newsletter, which contains updates on activities related to water management, has helped keeping us informed.
Please share a challenge facing the management of water resources in your area of expertise.
In Indonesia, urban spatial planning has been integrated with the national development planning, however the integration of water resources management is still very low, and implementation is poor. We are hoping that we could increase the involvement of water resources management and keep improving our methods to achieve water resources sustainability. In addition to that, we are also working to increase the awareness around water resources sustainability.
Are there any special projects or initiatives that you would like more widely known?
The Civil Engineering Study Programme is working on establishing a master programme of Infrastructure and Environmental Engineering, where one of the specialties is about integration of water resources management with the regional spatial plan, which we hope could bring improvements and solutions towards water resources management problems in Indonesia.
Another thing that we are also working on are community services, where we focus on increasing the awareness towards water management by doing campaign activities and building partnerships with schools that are starting to have awareness on water quality. In this case, we partner with universities and river managers at the location of service activities.
Photo: University of Pancasila