Please describe your organisation, its vision and mission, and your role.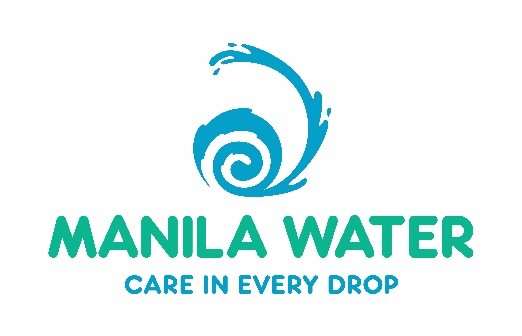 Established in 1997, Manila Water Company, Inc. is the sole provider of water and wastewater services to more than six million people in the East Zone of Metro Manila. The East Zone encompasses 23 cities and municipalities, spanning a 1,400-square kilometre area that includes Makati, Mandaluyong, Pasig, Pateros, San Juan, Taguig, Marikina, most parts of Quezon City, portions of Manila, as well as the following towns of Rizal: Angono, Antipolo, Baras, Binangonan, Cainta, Cardona, Jala-Jala, Morong, Pililia, Rodriguez, San Mateo, Tanay, Taytay, and Teresa. Our services include the provision of potable water supply, and sewerage and sanitation services to a broad range of residential, semi-business, commercial, and industrial customers.
Manila Water aims to improve the lives and resilience of communities, through its delivery of critical infrastructure and services to its customers. Our vision is to become a global leader in providing quality water and environmental services, while enhancing sustainable development. Our mission is to deliver world-class services tailored to the needs of the communities that we serve, through sustainable solutions and purpose-driven, empowered, and innovative teams.
My role in the company, among others, is to lead the planning, development, and integration of the East Zone Rate Rebasing Submission and Rate Rebasing Readiness Program. I am also involved in providing political regulatory management services and initiatives on regulatory and stakeholder engagement.
How long has your organization been a GWP Partner, and why did you decide to join?
Manila Water has been a GWP Partner since 2004, actively engaged with GWP Southeast Asia through the Philippine Water Partnership (PWP). We believe that this organisation is an effective avenue for sharing of information and best practices, with the Integrated Water Resources Management (IWRM) Framework that it advocates for.
What have you found to be the benefits of being a GWP Partner?
Being a GWP Partner has streamlined our support for IWRM, especially in that we know how critical it is in addressing our key water issues and challenges in the country. We are also glad to support continuous dialogues, cooperation, and partnership among stakeholders in the sector.
Through our partnership with GWP, Manila Water is able to connect with organisations in the Philippine water sector and collaborate for necessary reforms to ensure water sources in the country are managed sustainably for future generations.
What is the one challenge facing the management of water resources in your area of expertise?
The availability of a reliable water source is critical in our operations to achieve our mission of fully serving our concession areas. Manila Water has been working closely with the Philippine Government and is steadfast in our position that new water sources need to be developed, in order to meet the increasing demand of the expanding population. The welfare and well-being of the communities we serve, both present and future, depend heavily on their access to safe and adequate water and sanitation services, and especially so at this time, when water, sanitation, and hygiene are necessary more than ever with the COVID-19 pandemic.
Additionally, issues related to acquisition of land, right of way, and permits from government regulatory offices have also been challenging and continue to affect the timely implementation of our projects for the adequate delivery of our services. Related to environmental degradation and climate change, water stress is also a challenge that needs to be tackled with urgency, through a whole-of-society approach.