he meeting will give Partners an opportunity to engage directly with other GWP Partners and with their GWP regional and global peers. They will be able to contribute to the new GWP strategy that is being developed, as well as other agenda items for which we need your input (see below).
WHAT IS 'FOLLOW THE SUN'? It is a format that allows GWP to consult with Partners in each region over a 24-hour period. Partners participate in a 2-hour session in each region (in their language and time zone), and then every region hands over their input to another region. The Network Meeting culminates in a summary and forward-looking global session at the end (recorded for those who cannot participate).
WHO: GWP Partners
DATES: 27-28 September 2018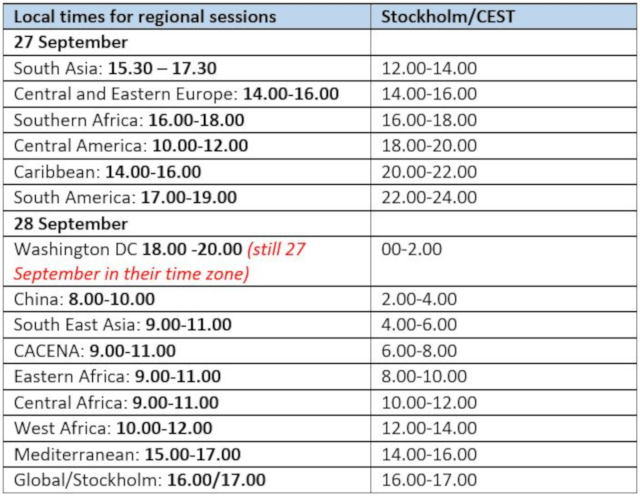 GUIDING QUESTIONS:
Each regional session will discuss questions relevant to Partners in that particular region. However, to gather feedback on some key issues, below are two guiding questions to be discussed.
The new GWP strategy
GWP is developing a new strategy for 2020 and beyond. It will need to be strategic in outlook as well as practical in implementation.
What must GWP's new strategy include to be relevant to your Partner institution?
GWP network engagement
GWP's strength depends on the degree of engagement of its Partners.
How can we increase the engagement of GWP Partners with GWP entities and with other Partners? Consider this question in the context of your institution's experiences, capacities, and resources.
HOW TO CONNECT TO THE NETWORK MEETING: There will be different options to join the Network Meeting, either by face-to-face sessions in selected countries (contact your GWP Regional Country Water Partnership if you are interested), or by joining online (check GWP's website www.gwp.org where the link to the livestream will be highlighted closer to the date). You can also email input to the guiding questions above by 21 September. (See email address below.)
Either way, Partners will be able to connect and contribute to the GWP Network!
CONTACT: gwpnm@gwp.org