GWP's messages to COP24 explicitly connect climate and water actions. The messages are based on a new analysis - to be launched on 10 December, see below - that relates the SDG6 baseline reports with an assessment of over 80 Nationally Determined Contribution (NDC) plans, compared with national development plans and similar documents.
GWP has a booth at the venue for the full two weeks - no. 126 - welcome to visit us there. You can also download a quick overview of all GWP events in this document.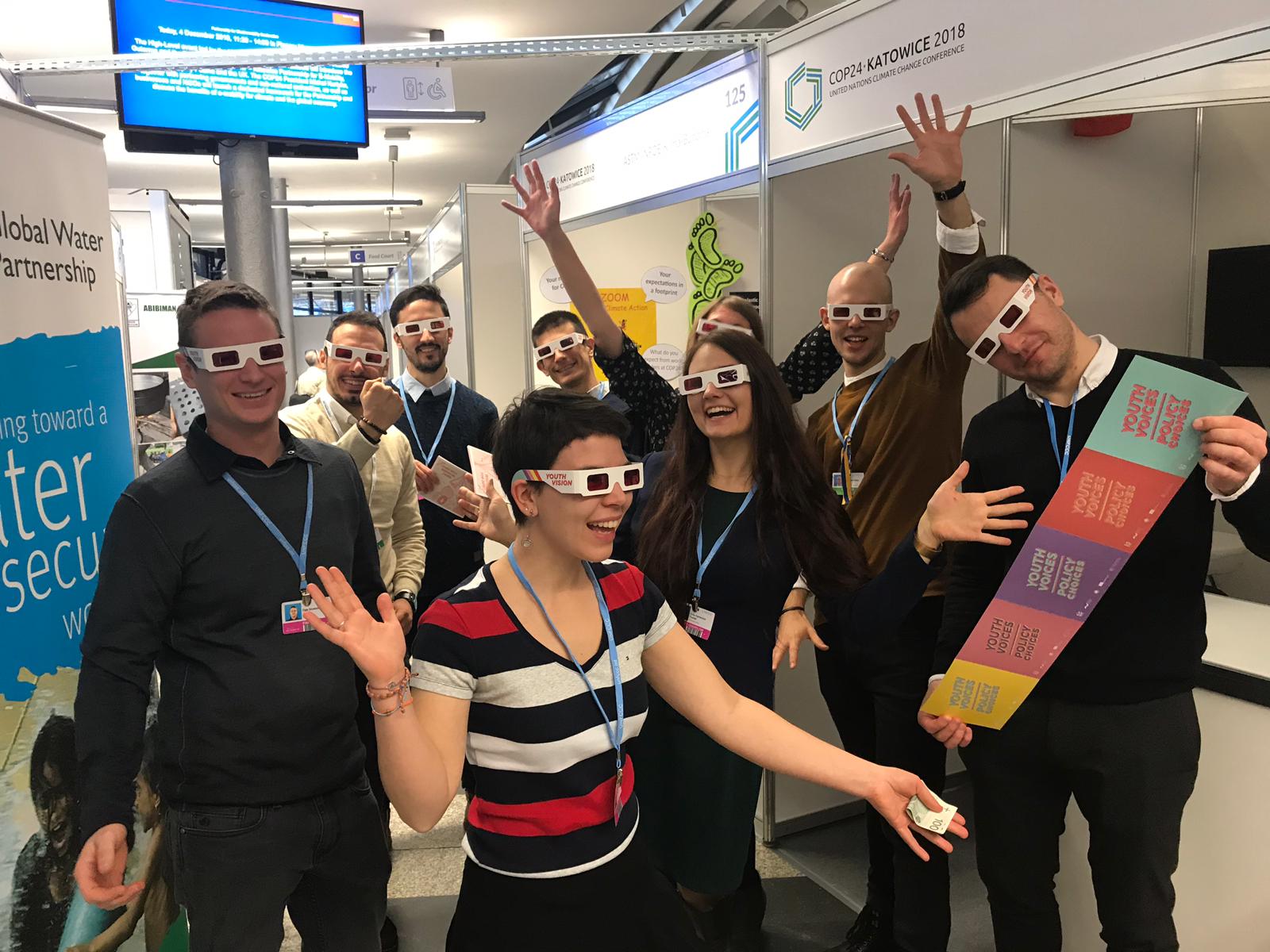 During the first week in the booth, GWP is hosting young water professionals from 12 countries advocating for change. Their campaign Youth Voices, Policy Choices aims to raise awareness about youth engagement in decision-making processes. On 4 December, GWP Central and Eastern Europe in collaboration with Partners organises a side event with youth in focus: "Youth for Water and Climate - from local actions to policy making". The event is an interactive session promoting dialogue between youth and policy makers on water and climate change.
On the same day, GWP Sri Lanka organises a side event on "A Tropical Country Response to Climate Change with Integrated Water Resources Management Strategies". The event presents Sri Lanka's initiatives to adapt climate change in key adaptation sectors.
Furthermore, on 4 December, GWP contributes to a UN-Water event under the topic "The role of water in achieving climate neutrality". This event seeks to emphasize opportunities and challenges related to mitigation and contributing to carbon neutrality via water management.
2nd week
In the second week of the conference, on Monday 10 December, GWP co-organises a high-level event that explores different perspectives on the role of water in delivering on the current nationally determined contributions (NDCs). The headline of this event is "Scaling Up Climate Action: Water & the NDCs", taking place at 11.00 a.m. local time in the NDC Partnership Pavilion, Hall E, #17. At the event, GWP's emerging insights report "Preparing to Adapt: The Untold Story of Water in Climate Change Adaptation" is launched. The event will be LIVE STREAMED on the NDC Partnership Facebook page (with a recording of it available later on the same page).
Follwing the high-level event, a GWP press conference will be held the next day, 11 December 10.30 a.m. local time in Press Conference Room Warszawa, Area B. This event will also be LIVE STREAMED on the UNFCCC website.
A media advisory is available for both above events.
Additionally, on Tuesday 11 December, GWP and the World Meteorological Organization (WMO) are co-convening an event that will showcase shared experiences on climate rationale, on developing climate resilient Green Climate Fund (GCF) projects and how to access support from GCF and others. The title of this event is "Enhancing Access to Climate Finance" and takes place at 15.00 local time in the WMO-IPCC Pavilion.
Further information about COP24 can be found on UNFCCC's website, as well as the Polish COP24 website.
Photo credit from the UNFCCC website: Wikipedia - Umkatowice