The Great Waters Challenge is an educational programme for youth, led by Waterlution, a Canadian-based non-profit organisation that works to build young water leaders. Stephanie worked hard in four progressive challenges, with her final challenge being to design, organise and host a water celebration in her community. She co-organised #PassTheGlass, a water walk along Garrison Creek, a buried river in Toronto, to learn about, and embody, Toronto's water cycle, lost rivers and histories by pouring water glass to glass from downtown to Lake Ontario. With the success of this celebration and the video that corresponded, she won 1st prize, which led her to represent Canada as one of two Canadian delegates at the World Youth Parliament for Water (WYPW) 4th General Assembly, which took place in Brazil in 2018. This showed Stephanie how water has no boundaries, no borders and no judgment.
The WYPW opportunity clarified her driving impetus for her work – to connect people to water. From that week forward, she knew that she needed to focus on youth education, specifically finding ways to connect youth to the land and water.
Co-authoring a children's book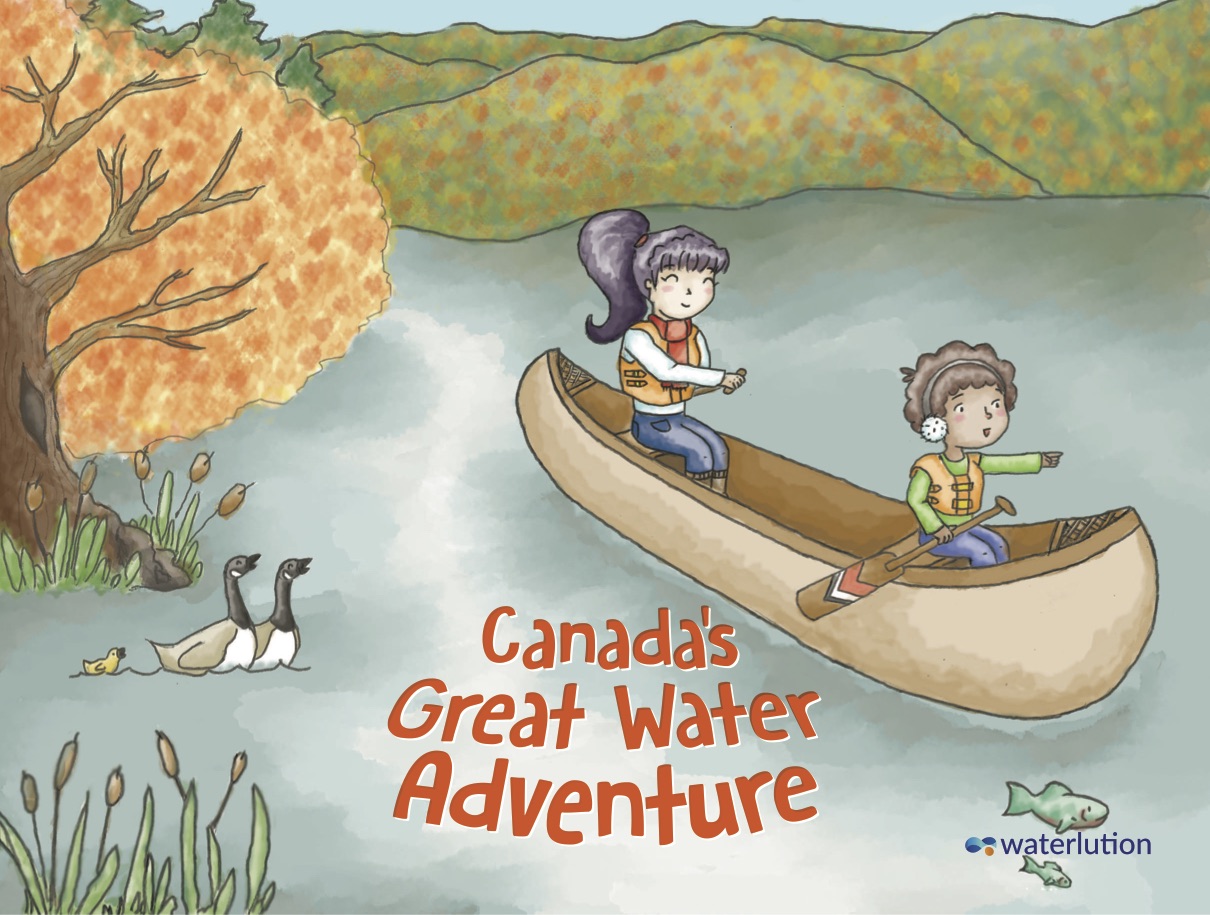 Inspired by her WYPW cohort of young water leaders from around the world, Stephanie decided to continue as a volunteer with Waterlution. She had the privilege to co-author a children's book entitled Canada's Great Water Adventure along with other Youth Advisory Board Members, Dorothy Graham, Ellen Stitt and Jill Pelkey. The book invites readers to explore Canada and its waterways through the eyes of two young adventurers visiting provinces and territories throughout the coasts of Canada, learning about Canada's waterways, Indigenous Knowledge of water, landscapes and the country's rich history. The aim of the book is to help young people build a connection with nature and water whilst gaining a respect for traditions and cultures.
Stephanie is currently volunteering as a Youth Advisor for Waterlution's educational programme the Great Canoe Journey, a learning tool developed for students to engage them in cultural and water education. Students learn about traditional Indigenous canoes and their local waters from local Indigenous canoe builders, and through webinars, workshops, and youth-led action. Stephanie assists local Indigenous canoe builders with workshops from students in Grade 3 to undergraduate and graduate students in university.
Indigenous connection
Volunteering with Waterlution and the WYPW has shown Stephanie the deep connection that lies between water and her identity as a Canadian settler woman, from traditional Indigenous Knowledge to colonial Western practices. Her graduate studies in turn have been shaped by this connection, and she persistently works to illuminate how the water issues impacting Indigenous communities are a result of colonial legacies and the ongoing presence of colonial power systems in Canada.
On a never-ending journey to connect people to water, Stephanie finds ways in her personal and professional life to educate, engage, and empower the next generation with the tools and motivation to protect water. She says she has learned from Indigenous Elders and Knowledge Holders that the water inside of ourselves is a reflection of the water outside of ourselves: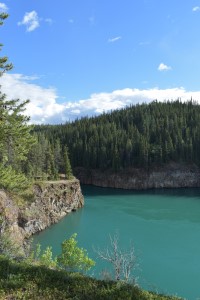 "We need to take care of our waterbodies just as we want to take care of ourselves and of each other. Every person has a deep connection with water that is fundamental to our existence as human beings."
Stephanie reflects, "Indigenous peoples have the deepest most profound knowledge of water than anyone else I have ever met, because they are absolutely connected to the water."
Ultimately, Stephanie believes she has a responsibility to the land and water, and to the Indigenous people who are the caretakers of the land and water. The most important thing she believes that she can do is to help connect people to water, especially the younger generation. Afterall, connection leads to protection.
Background: Stephanie Woodworth is a 25-year-old Canadian woman with English and German ancestors, living on the territory of the Algonquin Anishinaabeg in Odawa (Ottawa, Ontario, Canada). She holds a Bachelor's of Kinesiology at the University of Toronto (2016) and a Master of Science in Exercise Sciences at the University of Toronto (2016-2018). Currently, she is a PhD Candidate in Geography at the University of Ottawa. Stephanie's ways of knowing, thinking, being and doing are rooted in the relationships she has forged with people, places and ideas on this land, and she is continuously striving to maintain accountability to these relationships.
This story is part of a collaboration between WYPW and GWP to make sure the voices of youth are heard. Do you have a good youth water story to share? Please get in touch with us on gwp@gwp.org.
All photos are shared by Stephanie Woodworth