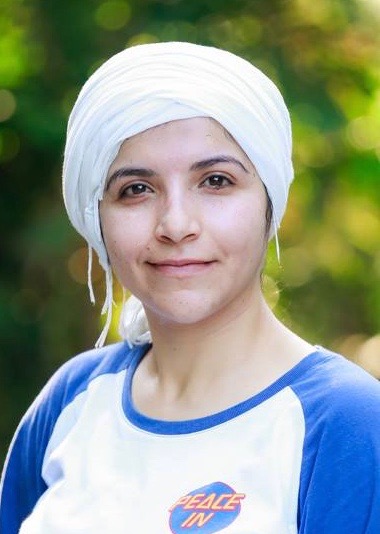 I started volunteering and working with refugees on various projects related mainly to media and human rights when I was 12 years old. This was primarily in Aida Refugee Camp where I was born and also in many refugee communities around the 'West Bank'. During that time, I strived to develop the skills of young people in refugee camps and to ensure that refugee communities can live in dignity.
Within the daily lives of Palestinian refugees, water was always present as a struggle for survival weather in the shortages of water access due to the Israeli control over water resources, scarcity of water available for consumption or water contamination due to the old infrastructure. Within the refugee communities, however, the need for water and its shortages meant that people had to find ways for water saving and reuse. Women in particular had the responsibility to ensure water availability for cleaning, cooking, and drinking.
Due to my work with women and children in the media and human rights fields, I found that awareness and collaboration is key in water management. Therefore, I began conducting research on water, especially in relation to migration and education. I found that educational materials (including schoolbooks, games, TV programmes, and social media) play an essential role in shaping people's awareness and there is a need to mainstream water issues in these fields. Also, I found that collaboration among young people can lead to greater awareness of water issues.
For example, in the Mediterranean Youth for Water Network (MedYWat) where I am the Water and Migration Focal Point, many young water professionals from around the Mediterranean region collaborate in ensuring better water management in the region where youth are active change agents. The backgrounds of those youth vary but what brings them together is the passion for positive change in the water sector and youth representation in the region. My main motivation for my work in the water sector is to ensure environmental justice for everyone. I think women are taking and can take the lead to ensure that their families get adequate living standard, water, food, and basic human rights.
Gender equality is key in empowering women and girls. This includes equality in the workplace, access to education and development opportunities especially for young people. There is a need for engagement of women in policy dialogue around as well as access to research institutions and the academic sectors.
In my research conducted among women working in the water sector, I found that young women believed that they faced additional challenges in the field due to their gender including sexism, harassment and patriarchy in the workplace. Female respondents also stated limited accessibility to information and decision-making and lack of appointments to higher positions, despite their qualifications. For gender equality to be a reality, not just an aspiration, the tools, methods, finance mechanisms and opportunities for leadership should be available for them now.
Photo: Kholoud Al-Ajarma