"Leadership matters – in building a water secure world perhaps more than in many other areas. And Women Leaders play a special role in the water sector. We asked women in the Global Water Partnership network to tell us about their leadership journey – and their views are amazing and insightful. We are celebrating International Women's Day by sharing these stories – as we have done in the past few years when GWP has celebrated International Women's Days", says GWP Executive Secretary Monika Weber-Fahr.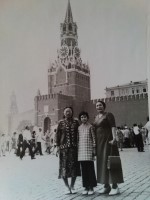 Guljamal Nurmuhamedova is the Regional Coordinator for GWP Central Asia and Caucasus (CACENA). She says that "water in our region – where 98% consists of desert – means much more than anywhere else. It is an interesting subject, with an interesting expert community – and it is also the subject of interest to various players. My female ancestors lived under very hard pressure, but they were leaders, and they passed this gen on to me". She shares the story of the females in her family, which shaped her own destiny. Full story.
Dr Veena Khanduri is Executive Secretary-cum-Country Coordinator of India Water Partnership (GWP India), which is part of GWP South Asia. "Back in 1991, as a fresh Ph.D. holder in Environmental Biology from the Forest Research Institute, Dehradun, India, I never had a dearth of opportunities to work as a scientist. However, I was keen to use my skills and knowledge for practical applications for betterment of the community. With this idea, I started my career as a Programme Manager for watershed management with a Non-Government Organization (NGO) at Tehri Garhwal, Uttarakhand, India." Full story.
Huiping Chen is Professor of International Law at the Xiamen University School of Law in China. She also leads the GWP China Fujian Provincial Partnership. She says that opportunity has played a key role in her successful career. Full story.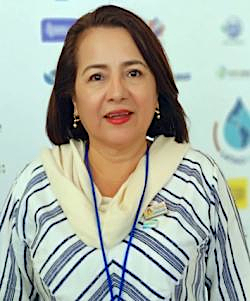 "Over the years, I have learned that the water crisis affects women and girls especially in rural areas with high vulnerability. Where there is no water, women and girls must carry heavy drums of water for several kilometers, endure the hardness of the soil, and experience the insecurity to ensure their families the human right of access to drinking water and sanitation." These are the concerns of Carmen Gonzalez, Chair of GWP Nicaragua, which is part of GWP Central America. Full story.
Félicité Vodounhessi, Programme Officer for GWP West Africa, says she followed her childhood dream to work in the development sector: "Since childhood, I was always in awe of everything related to the development sector. I had the ambition to help the disadvantaged populations in my country and in Africa". This led her to pursue a career as a Water and Rural Equipment Engineer. Full story.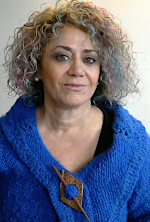 A mixture of personal and professional characteristics led Maria Angelica to a career in Civil Hydraulic Engineering: "On the personal side, a strength of character combined with a dose of rebellion and not accepting the status-quo just because it is what it is. Professionally, something that brings a sense of strength is talent combined with a great technical capacity and professional training. With these characteristics it is less complicated to position yourself as a woman leader because it also allows you to disrupt sexist and discriminatory biases in the water sector." Living in Chile, Maria collaborates with GWP South America. Full story.
Becoming an Environmental Engineer is a journey in itself, says Anja Potokar, a water professional who collaborates with GWP Central and Eastern Europe. In celebration of International Women's Day, she shares her career story – on how great mentors helped her to establish herself as a young engineer. Full story.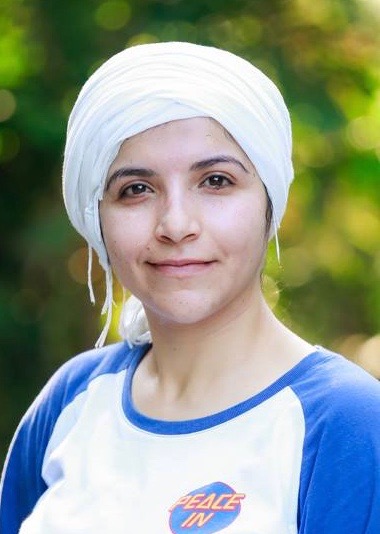 Kholoud Al-Ajarma is a Programme Manager for Lajee Center in Palestine, a Winner of the Water Heroes Contest, and collaborator to GWP Mediterranean. "My interest in water started from a human rights perspective. I believed that water is not only a science concern, but to have a better future in water management, all segments of society should collaborate to ensure water access to everyone and to raise awareness about water management and consumption among local communities," she says. Today, her main motivation in is to ensure environmental justice for everyone. Full story.
As a woman who has been working for women's rights for more than 20 years and participated in hundreds of training sessions, meeting and round tables, Mirela Arqimandriti has met women from all over Albania who work in industry, service sector or public sector – such as women workers in textile and shoe factories, agriculture, health, education etc. She says that having safe drinking water and hygienic sanitation is central to human rights and the personal dignity of every woman, man and child on earth. Full story.
"It began with passion and learning. When I was young, I wanted to be an engineer and then I wanted to teach. Putting these two interests together, I became a university teacher specialized in water resources engineering." This is how Dr Khin Ni Ni Thein's professional journey with water started - 42 years ago. Full story.