With this in mind, the Ministry of Energy and Water Resources (MOEWR) and GWP Somalia took a critical initiative in early 2020: to organise two seminars on Integrated Water Resources Management (IWRM) for key members of Somali society – members of federal and state governments, private sector, academia, and civil society. The seminars are unique in their focus and arrangement: to review international experiences, give emphasis to a few selected and difficult issues, and to analyse and assess these in a long-term perspective. Almost all speakers were Somali water and development professionals, and all arrangements were managed by the two partners. Funding and support is provided by GWP, UNEP, UNEP-DHI Centre and the World Bank.
The first seminar was held over five days in October 2020, bringing together 35 participants from across Somalia. The focus was on global experiences, tropical hydrology and to "squeeze" more water out of the hydro-social cycle, IWRM building blocks, and "how to work as a professional water manager" in implementing IWRM principles (an experience shared from Kenya). The discussions were many, long, and often continued long after each day's closure.
Suleiman Ali Abdi from the Ministry of Energy and Water Resources of Hirshabelle State commented that "The seminar was thought provoking and inspired new thinking on the best water management practices."
Asli Duale, Chair of GWP Somalia and a member of the GWP global Steering Committee, highlighted some of the recommendations made in the seminar for advancing towards water security in Somalia:
Enacting laws on water management that are practical and implementable;
Educating the people and the leadership on the importance of water issues through media coverage of the issue;
Creating effective food and agricultural policies that can contribute to a better water management system in the country.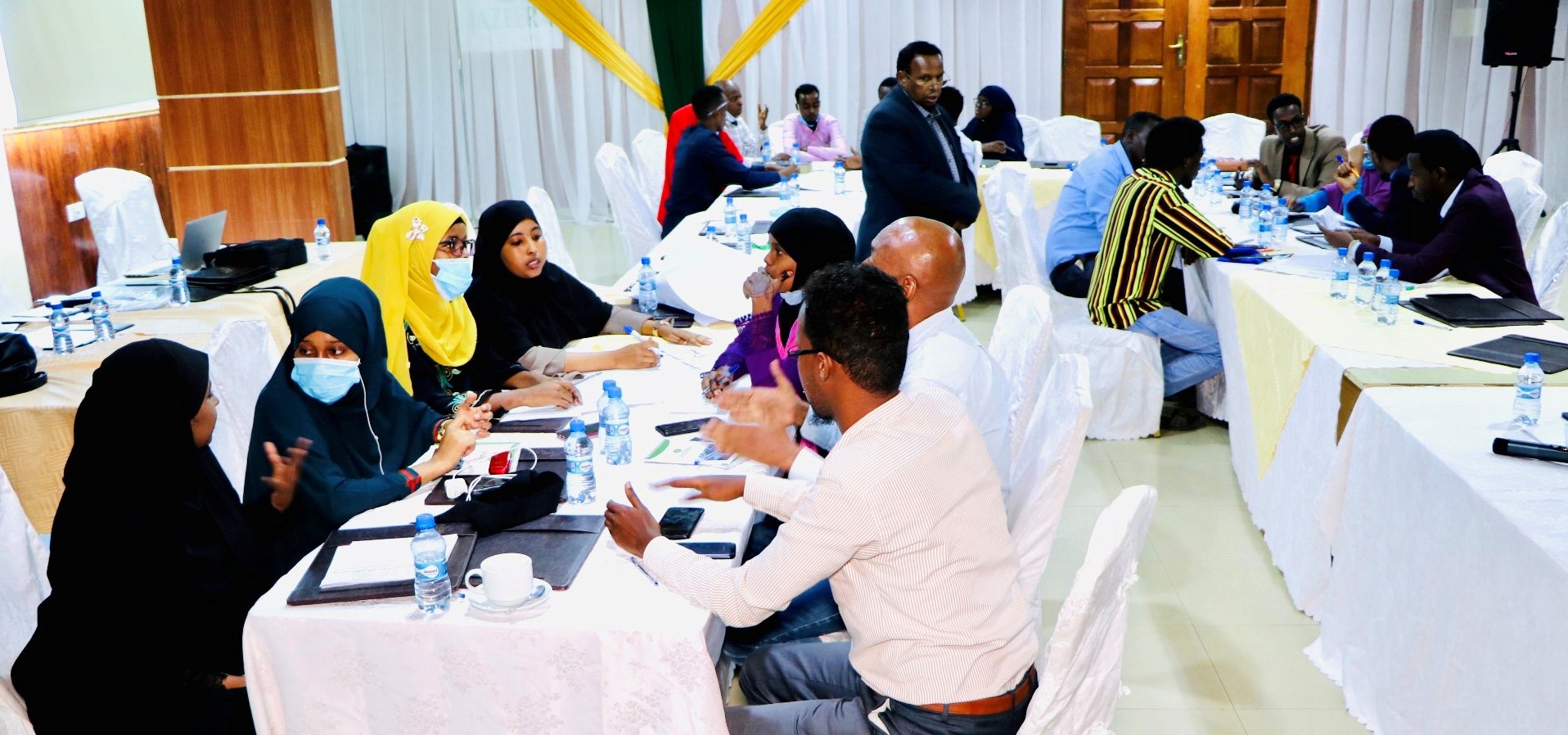 The second seminar is being held from November 15 to 18, 2020, and will allow participants to engage in issues such as flood management and urban sanitation, transboundary water management – with a focus on both international water law and win-win options in regional development and benefit sharing – and how to back cast the future, manage change, and, possibly the most important issue of all, how to de-link water and conflict. Presentations will highlight international experience in conflict management and how water can act as a facilitator for cooperation, unity, and growth. The final session will be a presentation of Somalia's new water strategy, being finalized right now by the MOEWR, on which participants will have the opportunity to provide feedback.
In parallel with the above development, GWP, on behalf of the SDG 6 IWRM Support Programme, supported Somalia in 2020 to update its status on Sustainable Development Goal (SDG) indicator 6.5.1, through a multi-stakeholder consultation process. The updated indicator score – from 10% to a tentative 22% in 2020 – shows that the country has made great strides over the last three years, as a means of accelerating its sustainable development and climate resilience, although much remains to be done.
Joakim Harlin, Chief of UNEP's Freshwater Ecosystem Unit, said that "We are pleased to be supporting Somalia in advancing in its sustainable development agenda through enhanced water resources management, both through increased capacity and a better understanding of the key issues that need to be addressed to enable the country to make progress towards a water secure future".
All photos are provided by GWP Somalia.