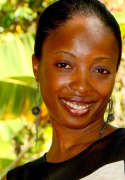 Alexandra Pierre, National Coordinator for the Haiti Chapter of the Caribbean Youth Environment Network (CYEN): "My principle difficulty revolves around the fact that, in the Haitian workplace, many people still have a conventional view of the role of women. For example, during planning meetings, officers who do not know me, often assume that I am a secretary and are surprised when I give interventions as a technician and a consultant." The full interview, along with other Caribbean women voices, is available here.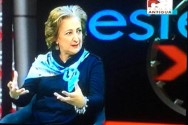 Elisa Colom de Morán, a lawyer from Guatemala. She is a specialist in water legislation with extensive experience as a consultant in water policies and legislation. She says the main challenge in her everyday work life is "to be recognized for my professional skills". The full interview, along with other GWP Central America women voices, is available here.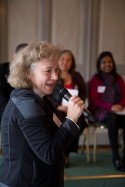 Dr. Danka Thalmeinerova, Senior Knowledge Management Officer at the global GWP secretariat in Stockholm, Sweden: "I see several challenges that make women's work more difficult. Take for example a bias that "women are better to take assignments that men do not like to do". The full interview, along with women voices of GWP Central and Eastern Europe voices, is available here.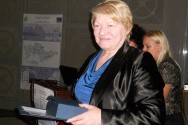 Ms. Mariam Makarova, Deputy Head of the Department of Water Resources of the Ministry of Environment and Natural Resources Protection of Georgia: "I think the problems are the same for both men and women, I don't feel gender discrimination." The full interview, along with other GWP Central Asia and Caucasus women voices, is available here.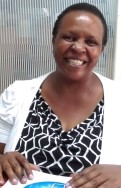 Mrs. Lucy Njambi, a Water and Sanitation Engineer, currently Environment and Compliance Manager at Nairobi City Water and Sewerage Company (NCWSC): "Working as a lady engineer has been quite a challenge especially in terms of bringing up a family. This is especially so as an engineer we may be required to work in various parts of the country and in remote areas. However, this challenge is not restricted to lady engineers only, but to various lady professionals in the water and sanitation sector." The full interview is available here.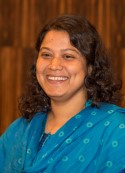 Zakia Naznin, a Researcher working in the Bangladesh Centre for Advanced studies (BCAS): "The first and continuous challenge for me is to deal with my own mind-set developed through growing up in a patriarchal society". The full interview along with other GWP South Asia interviews is available here.
More GWP #IWD2016 interviews:
Top photo: GWP China talked to Qihua CAI