Kick-off Meeting



Europe Horizon Project 101073957 "The HuT"
The Human-Tech Nexus - Building a Safe Haven to cope with Climate Extremes
Description of the project: The HuT is a new Horizon Europe project that employs innovative disaster risk reduction solutions for multi-hazards risks under f climate change by integrating and leveraging the best approaches and recently developed multidisciplinary solutions. In this, the leading European research groups, institutions, and stakeholders will be involved closely to deal with extreme climate events.
The project started 1 October 2022 and GWPCEE will be implemented under the leadership University of Salerno (UNISA) together with other 24 partners (UNISA, CMCC, CNR, HEREON, GFZ, IIASA, UPS, UPV, NGI, GWP-CEE, HY, IMO, VU, ARANTEC, KOTIVIZIG, ICONS, LEITHA, SOR, CONF-NO, NIP, MA, UNIGE, UCL, MET, BGS, GNDR) involved.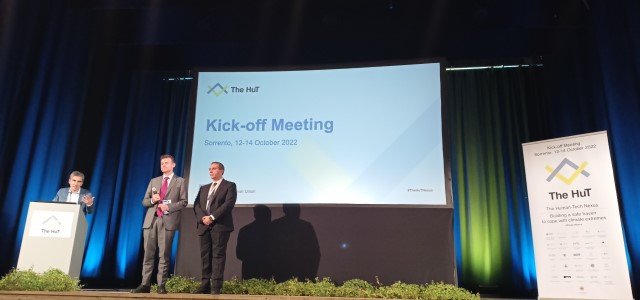 Demonstrators: A set of ten well balanced demonstrators were selected from various climatic regions in Europe considering different geomorphological features and socio-economic conditions and endagered by different extremesand disastrous events related to climate change. These potential events will be dealt with jointly by representatives of the scientific and technical communities, practitioners, policymakers, and local communities. Two of the demonstrators are from GWPCEE Region: Vilnius city and Hungarian Tisza River basin.
GWP-CEE is leading the working package, Transferability and Scalability, in which the transfer pathways in ten demonstrators, between demonstrators and partners. Besides the specific issues identified for each demonstrator, all project participants are expected to develop Disaster Risk Reduction (DRR) solutions that enable other participants in the Demonstrator's Arena to cross-exchange their experiences and expertise. The DRR solutions will be co-developed using the HuT nexus on human centred DRR, governance and policy, and science and technology domains by addressing some innovation in one of the domains.
"The HuT" kick off meeting was held for a total of 3 days, between 12 - 15 October 2022 in Salerno, Italy where an important cooperation between demonstrators, participants and stakeholders for the next 48 months was initiated.
On Day 1 (12 October 2022), the Partners met the Partners where "The HuT" grant agreement was introduced by UNISA, followed by each Demonstrator's practical experiences and achievements. On Day 2 (13 October 2022), The Partners met the Demonstrators where each demonstrators delivered the brief introduction of the demonstrator's arena and followed by the Internal Innovations Fair. At the fair The Partners had a chance to have a short one on one speed meeting with the Demonstrators, followed by the Working Package (WP) group meetings presentations by WP Leaders. On the Day 3 (14 October 2022), The Partners met the World where relevant conferences and events for the 1st year of the HuT projects were identified and followed by the discussions on Legacy Advisory Panel, Financial and Administration issues and General Assembly. Afternoon, on Day 3, all partners were invited to participate in an optional field visit to a site of Demonstrator 3 in the city of Sorrento.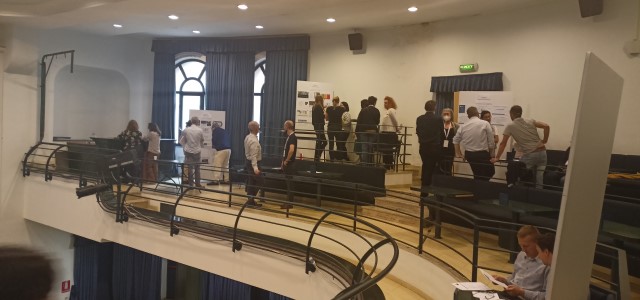 Our kick-off meeting was held successfully and identified many important future activities. All 26 partners had a chance to familiarise with each other's work plans and plan theirs accordingly. During the kick-off meeting 44 interactions were documented and 11 cases were indicated successfully.