The Summer School will provide a multi-layered programme that aims to bridge theoretical knowledge, practical issues and links to policies in water resource management. Jointly organized by Global Water Partnership Central and Eastern Europe (GWP CEE), University of Ljubljana (UL), Zurich University of Applied Sciences (ZHAW) and COST Action Circular City, this year's focus is on the concepts for ecological water management in water-scarce areas. The topics include socio-economical, technical and environmental and health risk aspects of decentralized wastewater treatment systems, ecological sanitation methods, integrated water resources management, water governance processes, their conceptualization and the first steps towards their practical implementation.
The focus
Increasing urban development in touristic areas, resource consumption, climate change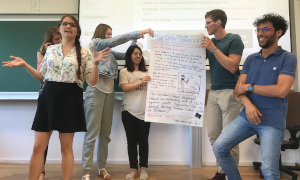 and on the other hand the demand for transition to a low carbon society are a challenge. Re-use of resources (water, nutrients) by recycling wastewater results in "closing material flows", which leads to the sustainable management of resources, especially in the tourist areas with high demands (resources, legislation) while addressing environmental and health risks. The course will offer practical knowledge and hands-on activities on wastewater recycling and reuse of treated water for fertigation of green areas or for non-potable applications within tourist facilities.
International water governance and policies
All these topics will be explored in the context of international water governance and policies, which will bring the global perspective to the region. The course will provide the participants with an overview of the links between global, regional and national strategies and how planning at national and regional level is informed by the latest analyses and processes on global level.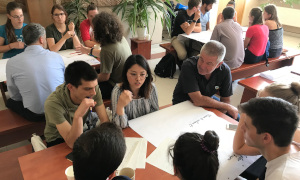 The students will have the opportunity to join the GWP Summer School alumni group. It is an interactive platform, where they can participate in current debates, search for opportunities and ask for advice from professors, practitioners, experts and youth advocates
Credits
After the successful completion of the course, the participants will receive 4 ECTS. Students can transfer their ECTS credits from one university to another. One ECTS corresponds to 25 to 30 hours of total student work. The certificate for ECTS will be issued jointly by UL and ZHAW.
Eligibility
The summer school is designed to enhance skills of the students of existing MSc water management related programs from Europe. Eligible participants must be able to communicate fluently in English. The summer school is open also to MSc students from disciplines, who show an interest in enhancing IWRM knowledge and broader aspects of water security.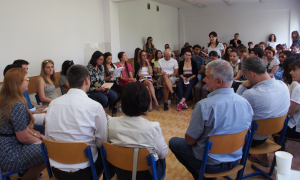 Useful (but not compulsory) for participation is previous knowledge in the areas of environmental and ecological engineering (especially water treatment and sanitation), and ecology. Knowledge of social sciences methods (stakeholder dialogue, co-creation, gender aspects) is especially welcome.
Fees
- 0 EUR registration fee (incl. transport, tuition, accommodation, lunches and field trips) for students from GWP CEE Partner universities.
- 0 EUR registration fee (incl. transport, tuition, accommodation, lunches and field trips) for students from universities, which are part of COST Action Circular City (with priority for students from COST Inclusiveness Target Countries).
- 0 EUR registration fee for students from the University of Ljubljana and Zurich University of Applied Sciences. The students are expected to cover only their transport, meals and accommodation.
- 580 EUR registration fee, tuition, accommodation on campus (in double rooms), field trips and lunches for duration of the summer school for student from Universities that are not officially registered as GWP CEE Partners.
Enrolment
Applications are now closed and the selection has been made.