GWPEA in collaboration with the Ministry of Water and Environment Uganda have conducted a root cause analysis for the legal policy and institutional framework bottleneck and identified gaps, implementation challenges and solutions for inclusive and resilience in IWRM and WASH services in Uganda, under the Global Water Leadership in a Changing Climate Programme (GWL).
As part of the programme, GWP is supporting an inclusive and participatory government-led, multi-stakeholder change process to identify systemic and financial constraints in water resource management and define strategies to overcome them. In Uganda, UNICEF is also supporting a multi-stakeholder change process focusing on inclusive and climate resilient WASH services under the programme.
A stakeholder consultation meeting was organized earlier to identify bottlenecks and barriers that affect the achievement of IWRM and WASH services in Uganda. One of the key bottlenecks that was identified and prioritized was inadequate legal policy enforcement and compliance that informed the formation of a thematic working group on strengthening Legal, Policy and Institutional Framework towards Inclusive and Resilient Water Resources Management in Uganda. Some of the issues identified that are related to key bottleneck are: Enforcement of polices and laws (acts, ordinances, bylaws);Social cultural norms, attitudes, religious beliefs; inadequate coordination across institutions; Limited participation of men, women, youth and PWDs in WASH and IWRM; Low acceptance levels of IWRM conservation projects due to long-term impacts; Limited capacity and management resources; Lack of strong civil society and advocacy; Increased land degradation for human activities; Increased infrastructural development without respect for IWRM and WASH; Non-compliance to abstraction and discharge standards and Political interferences.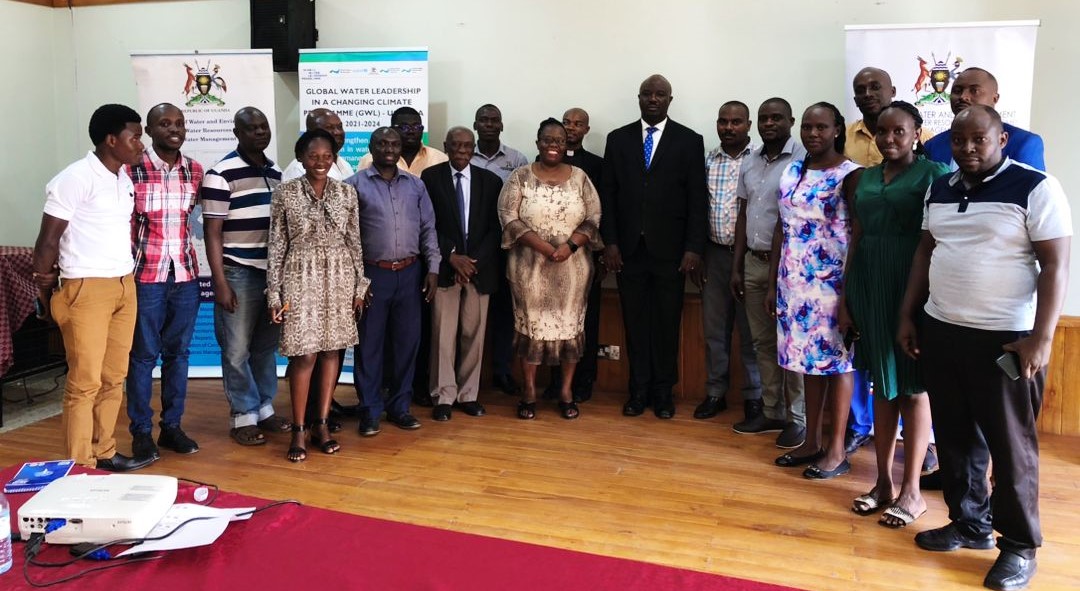 The participants of the root cause analysis working group in Kabarole District Uganda
The team met with district local government officials in Kabarole District and Gulu District who committed their political influence towards supporting IWRM. The Chairman LCV Kabarole District, Mr. Richard Rwabuhinga highlighted the need to increase information dissemination and capacity building for value addition of the projects on IWRM. "Political will is there to support IWRM and WASH among communities but there is diverting ideology from some stakeholders who are not informed about issues of policy, climate change and many other issues on IWRM and this implies that there is need to do capacity building but also improve communication strategies so that money for projects does not lack value at the end" he said.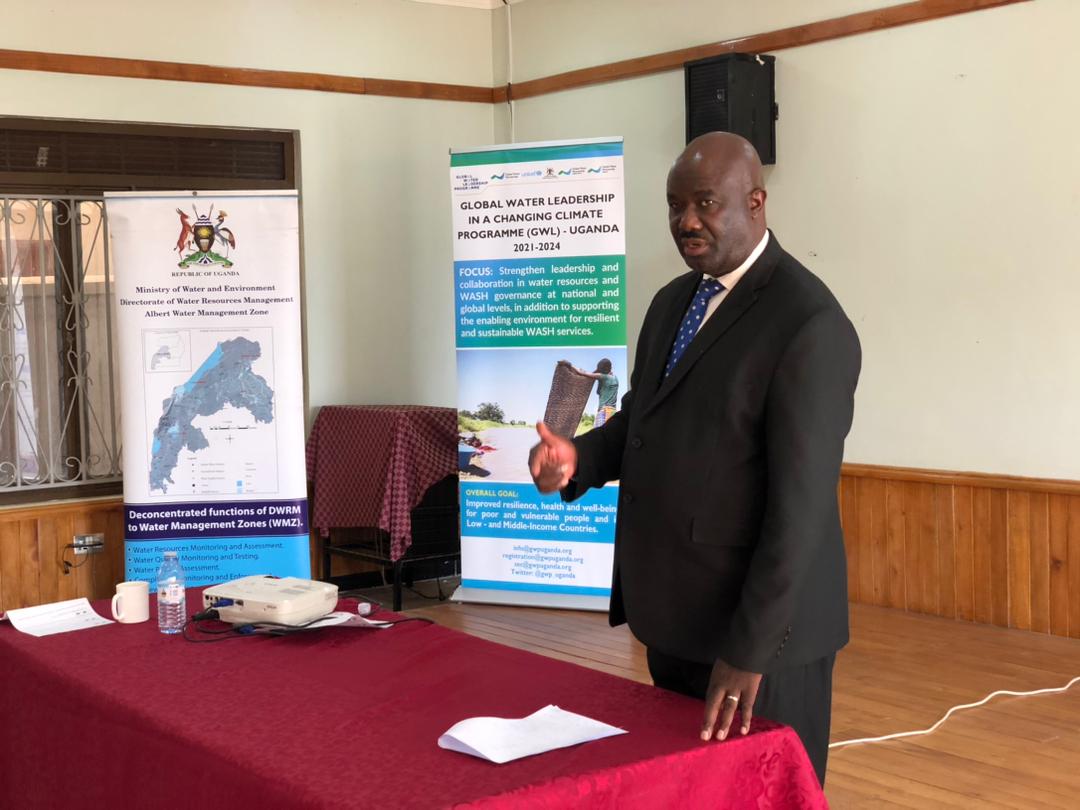 Mr. Richard Rwabuhinga delivering his welcome remarks
In Gulu District, it was noted that most of the communities around catchment areas are not aware about the existing policies on IWRM and conservation, which results into more degradation of the environment. It was recommended to develop clear communication channels that reach the ground and consider bottom up approach and increasing capacity of stakeholders in understanding these available policies.
The bottleneck analysis was undertaken using a participatory approach through data collection at Water Management Zone level using a problem tree analysis with help of subcommittee members from GWPU, UNICEF and MWE. Data collection team was composed of Eight (8) partners to support data collection at Water Management Zone.