Over the years, the GWPEA project portfolio has grown in leaps and bounds despite the COVID-19 pandemic which impacted greatly on our implementation due to the change in global economy and overall business outlook. However, the post-covid era offers an opportunity for closer collaboration in GWP/GWPEA's main focus areas namely - Water Solutions for the SDGs, Climate Resilience and transboundary Water Management, with Gender, Youth and Financing being the supporting anchor areas.
The diversity of our programs and projects portrays GWPEA's experience and avenues for collaboration with likeminded partners. GWPEA is also fertile ground for value addition to investment in the above-mentioned areas. Our current funders consist of globally renowned authorities such as GCF, Adaptation Fund, FCDO-UK, Austrian Development Agency and UNEP among others. Our implementing partners include regional development organizations like IGAD, OSS, AU-AMCOW and various individual governments in the 10 countries in which GWPEA works. In the past quarter, GWPEA set out to increase its partnership portfolio when we paid courtesy visits to the World Bank Group in Uganda, the Swedish Embassy and European Union Delegation in Uganda.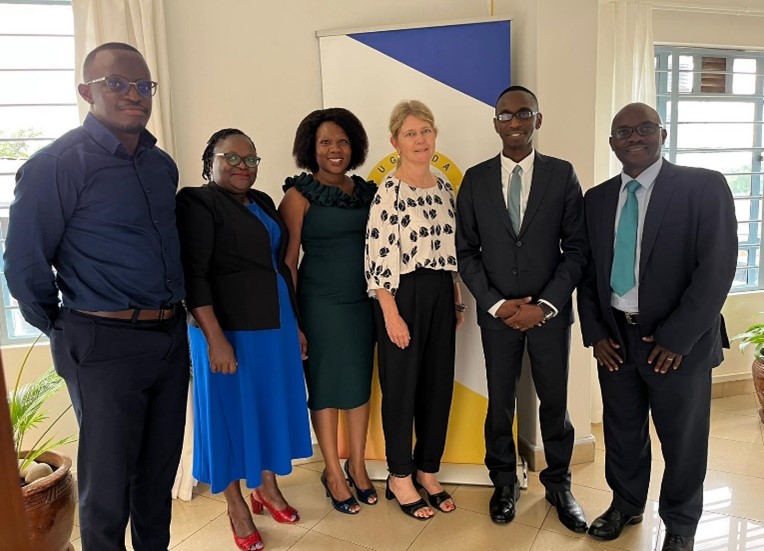 The Delegation paid a courtesy visit to the Swedish Embassy in Uganda on 22nd March and met with the Swedish Envoy to Uganda, H.E Maria Håkansson. Ms. Håkansson applauded the work being done by GWPEA in IWRM, and said that the visit and conversation was timely as we celebrate Water Day 2023. "Good water management is key for the achievement of the SDGs", she said. She was hopeful that the established partnership would go a long way in improving water solutions for the SDGs.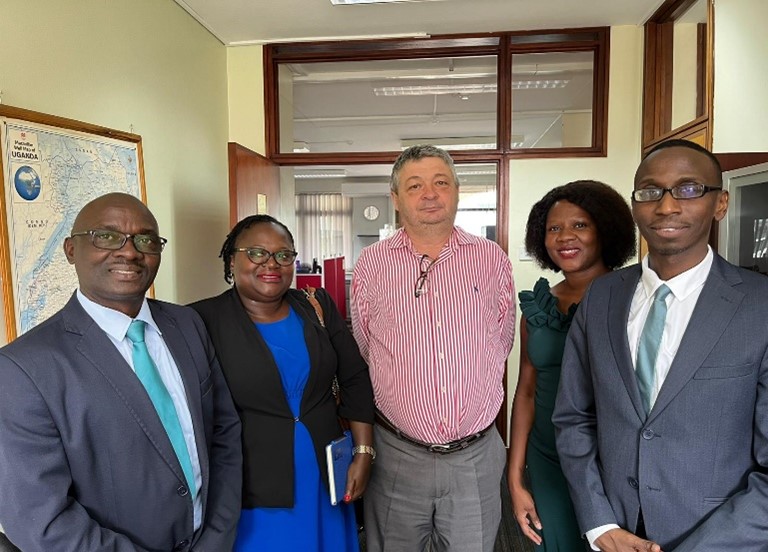 Dr. Alexander Danilenko, Senior Water and Sanitation Specialist at the World Bank Group, Uganda met the team. Various strategic issues of mutual interest, especially within the Country Partnership Framework on Water and Climate were discussed. The delegation was informed that in eliminating poverty and boosting shared prosperity in Uganda, IWRM and climate will be accorded special attention and subsequent funding in the new CPF for Uganda, which is in its final processes of development.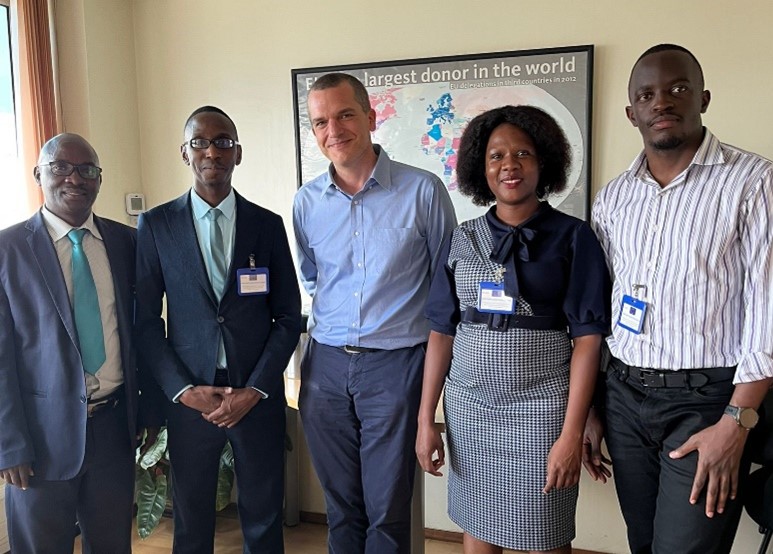 The GWPEA delegation was met by Mr. Jean-Baptiste Fauvel, the Program Manager at the EU Delegation in Uganda. The conversations were around the best practices in IWRM towards development. The team developed strategies on how to work together mutually with the European Delegation and other implementors of climate change and IWRM such as Global Green Growth Institute, KFW Development Bank and GIZ. EU are working with these implementing partners towards climate change, WASH and IWRM in the region.