With the adoption of the Sustainable Development Goals (SDGs), world leaders placed gender equality and empowerment of all women and girls at the heart of the 2030 Agenda (SDG 5). GWP supports this through its core values of social equity, diversity, and inclusion.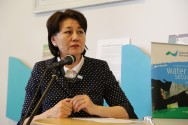 "GWP, being a multi-stakeholder partnership, naturally involves the voices of women at all levels, from decision-making through to implementation. This is manifested in the GWP Gender Strategy, launched in 2014," says GWP Chair Dr Oyun Sanjaasuren.
"There are very strong links, often hidden, between women and environment, women and energy, and women and water. We need to make these more visible, and we need to understand the importance of gender in the successful delivering of the SDGs. Gender equality is not only about equal access to resources, but it also means women should have an equal voice in decision-making," she adds.
Women Water Champions
To celebrate IWD2017, we take the opportunity to showcase some of the women water champions in the GWP network, by asking them the question: How can the water sector step it up for gender equality?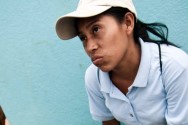 "We believe that gender equity can be improved in the water sector by training women from rural communities to manage and implement water and sanitation projects - and in this way change the cultural concept that the construction, maintenance and management of water systems is only for men." - Carmen Gonzalez, Nicaragua. More on GWP Central America's Facebook page.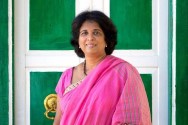 "In order to raise action for gender equality in the water sector, beyond mere platitudes and cosmetic utterances, we need a dedicated International Year for Women and Water." - Kusum Athukorala, Sri Lanka. More on GWP South Asia's Facebook page.
"It is unacceptable that sometimes we still ignore some voices in development because it makes no economic sense to listen. Water policy and management is essentially caring for people's wellbeing. It needs to go beyond logic: it must have heart and compassion." - Atie Tri Juniati, Indonesia. More on GWP Southeast Asia's Facebook page .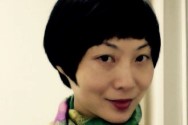 "Education is fundamental for gender equity and for career development. Secondly, diversify working experiences." - LI He, China. More on GWP China's website.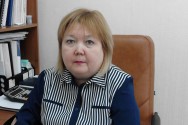 "Until women are equal to men in the governance and water management spheres, environment, sanitation and social issues will continue to be a residual matter. One of the components of success is the availability of reliable gender information and studies." - Kiylmanova Raushan, Kazakhstan. More on GWP Central Asia and Caucasus' website.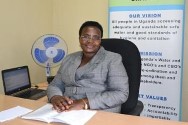 "For the water sector to step it up for gender equality, there is a need to emphasize a special approach on girls' education, especially in technical aspects, to ensure increased women's participation. This will help in increasing women's presence in "male dominated" professions." - Doreen Wandera, Uganda. More on GWP Eastern Africa's website and Facebook page.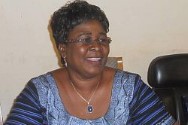 "When it is known that water resources management must be done in an integrated way, taking into account all actors, it can be easily stated that the water sector is key in stepping it up to gender equality." - Dr Mamounta Belem, Burkina Faso. More on GWP West Africa's website.

"Given that water is being increasingly looked upon as a vehicle of peace, the water sector plays a central role in empowering the key role of women in water diplomacy. In my opinion, the water sector in particular, offers a vast sea of opportunities towards meeting the Sustainable Development Goals." - Natasha Carmi, Palestine. More on GWP Mediterranean's website.

"It's not about who is stronger, but about working together for the goal." – Lizeth Ferro, Colombia. More on GWP South America's website (in Spanish).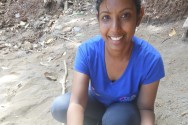 "We must visualise a world where all women and girls have equal rights and opportunities. Governments can partner with NGOs' within the water sector to make national commitments that will in turn close the gender equality gap." - Vicki Ramdass, Trinidad and Tobago. More on GWP Caribbean's Facebook page.

"Gender equality is a huge topic in the water sector, in many countries I have the strong feeling the more female power would significantly improve our steps towards clean and sustainable water resources for everybody to enjoy." - Susanne Brandstetter, Austria. More on GWP Central and Eastern Europe's website.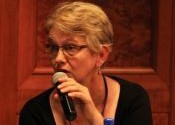 "The water sector needs clear and simple gender indicators, that reflect the benefits accruing to women living in poverty in particular. We need global monitoring and reporting of how woman are faring in accessing the benefits of water." - Barbara Schreiner, South Africa. More on GWP Southern Africa's website.