The theme recognises and celebrates women and girls who are championing the advancement of transformative technology and digital education. It also explores the impact of the digital gender gap on widening economic and social inequalities.
To celebrate the day, we have asked women in the GWP network to share their journeys in innovation and technology in the water sector.
GWP Caribbean
Dr. Arpita Mandal conducts research on hydraulic models for assessing water resources and flood risk in Jamaica and other islands in the Caribbean. The use of GIS-based models gives a better understanding of the extent of flooding and its impact on the different infrastructures. This aids in planning for disaster management and mitigation in the region.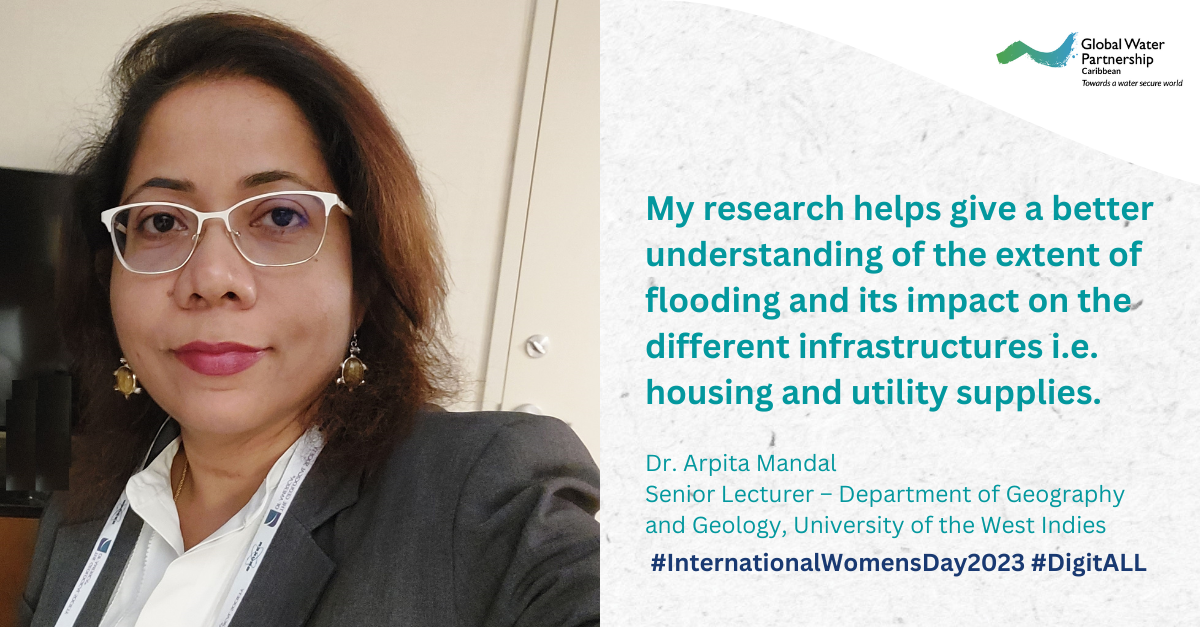 More voices from GWP Caribbean

GWP China
Zhaohui YANG (Ph.D.), Senior Engineer and Professor at the China Institute of Water Resources and Hydropower Research (IWHR), is researching water conservation planning in several Chinese cities.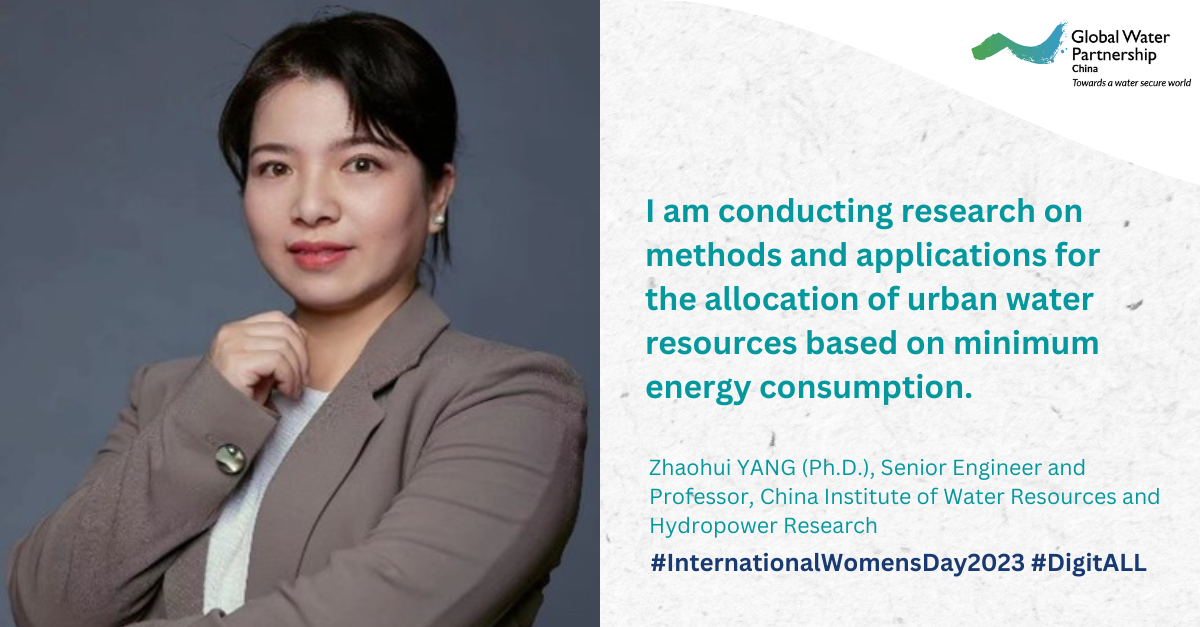 GWP Central Asia and Caucasus
Dr Elina Bakradze, Deputy Head of the Environmental Pollution Monitoring Department of the National Environmental Agency of the Ministry of Environment Protection and Agriculture, Georgia.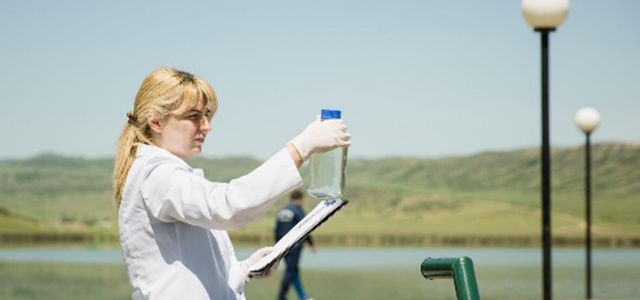 "My daily work is related to environmental monitoring, contributing to technological innovations. It means improving the availability and quality of data, the cooperation in sharing of data for water, air and soil quality, biodiversity statistics, assessment of living resources etc. For me promoting technological innovation eliminates and accentuates exclusion and inequality and as the technology is a resilience factor for the global economy. Let's build an innovative world based on technology, intellect and equality for better future together!"
More voices from GWP Central Asia and Caucasus
GWP Central Africa
In Cameroon, the Climate and Weather Information System relies on analytical and bright women. Meet them all and hear more about their work in the article with more voices from Central Africa.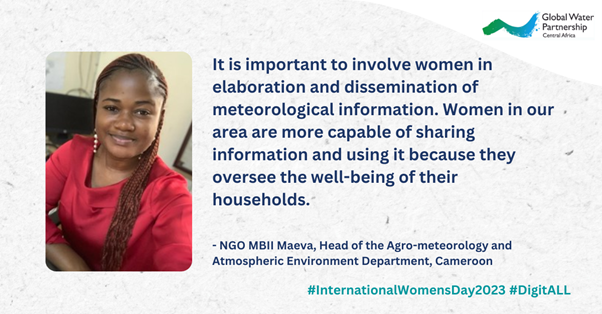 GWP Central and Eastern Europe
Darja Istenič has worked in various parts of the water industry. Latest, she has contributed to GWP's online platform IWRM Action Hub.

Read about Darja Istenič and her work.
GWP Eastern Africa
Professor Asli Ismail Duale, Vice Chair of the Somalia Water Partnership, highlights the paradox that many women throughout the globe have a leading role in collecting and protecting water resources but don't always seem to have a say in decision making on water matters.

More voices from GWP Eastern Africa
GWP Southern Africa
In rural Africa, women are traditionally responsible for managing domestic chores, which includes cooking for their families. Searching for firewood is a time-consuming task that prevents many women from focusing on other activities, like their education.
The African Clean Energy (ACE) One system combines future-proof hardware with smart digital infrastructure and provides an integral solution to the energy challenge in sub-Saharan Africa.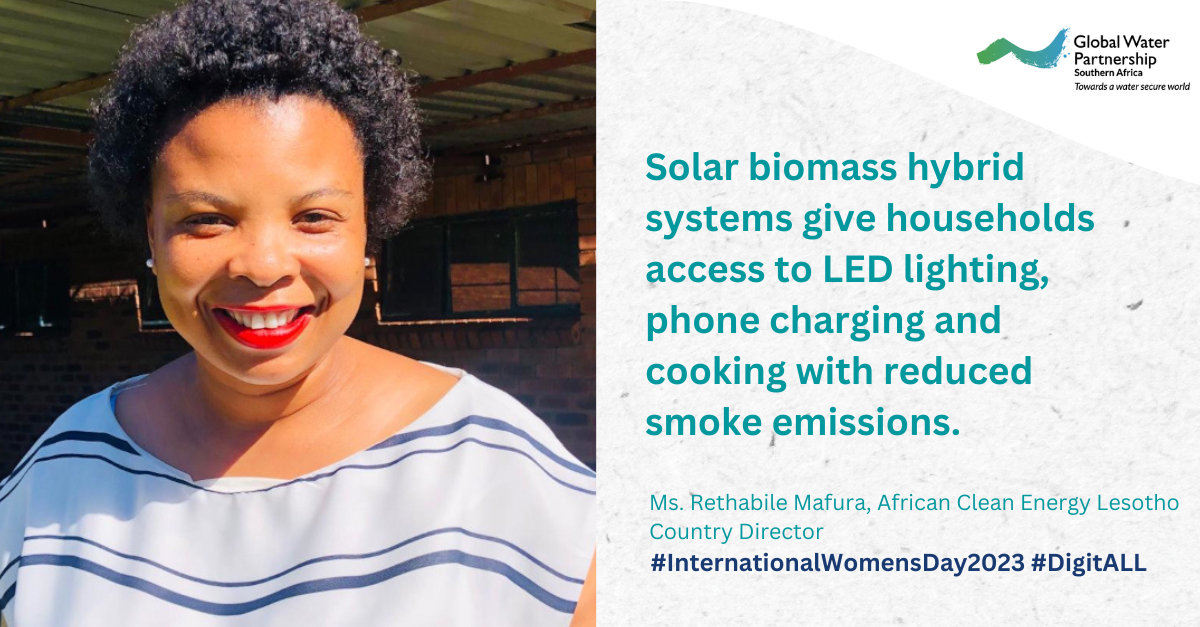 Read more on how it makes cooking cleaner and easier in this article from GWP Southern Africa.
GWP South America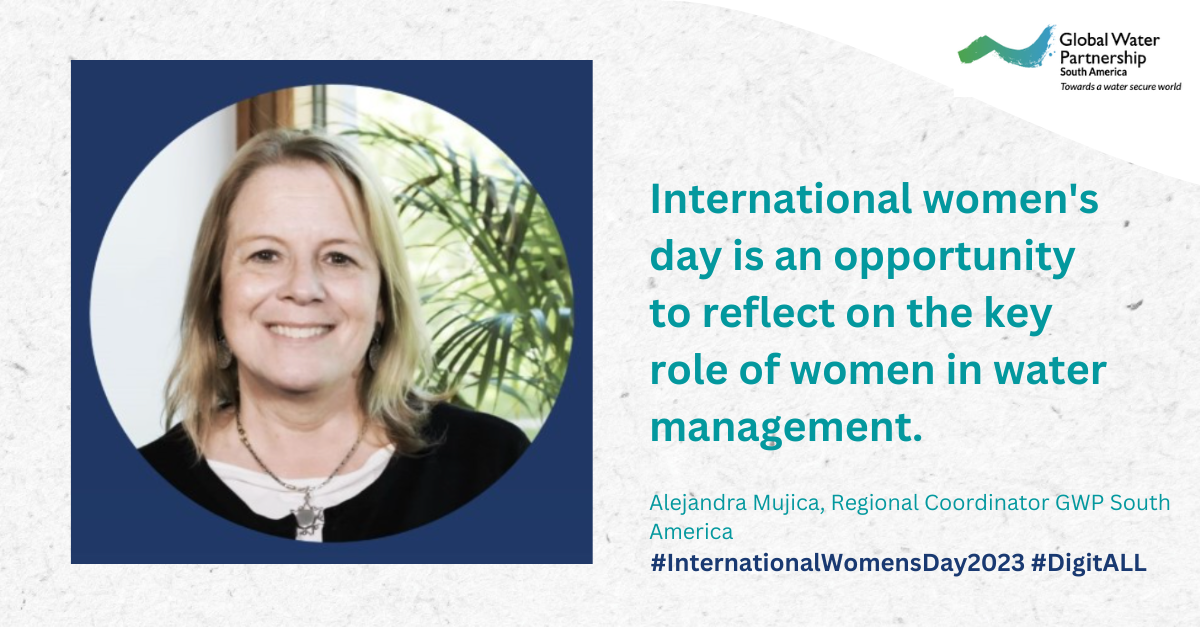 In the latest newsletter from GWP South America you'll find a number of stories of women working with water and technology (newsletter in Spanish).
GWP South Asia
GWP South Asia is sharing voices of women and technology on their Facebook page.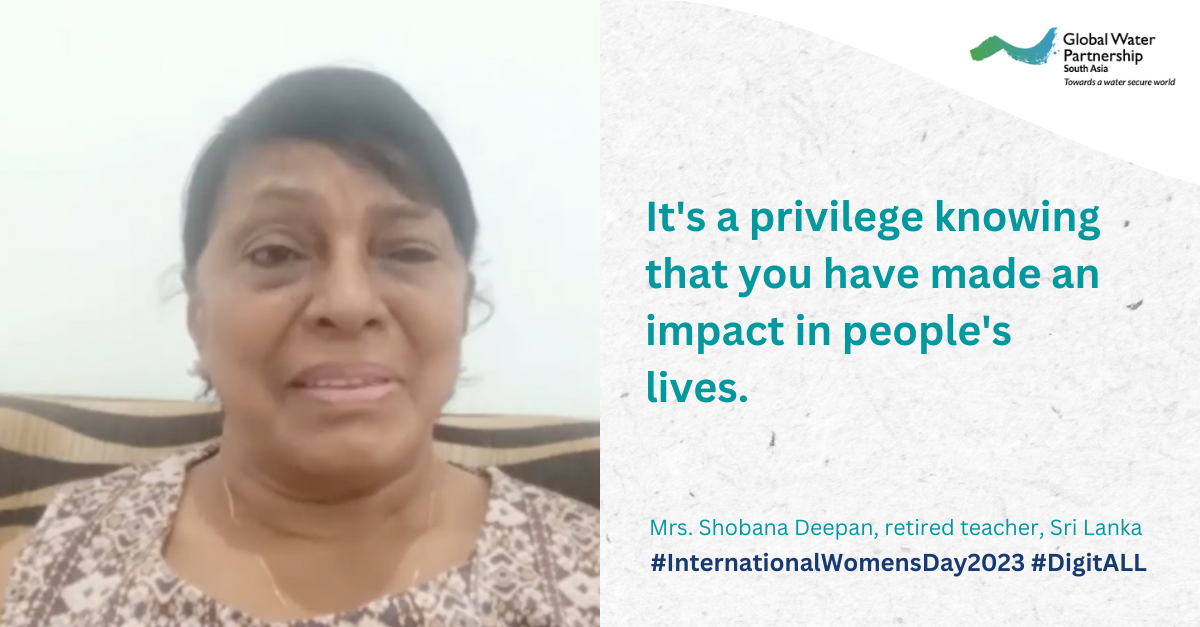 GWP wishes everyone a fruitful International Women's Day 2023.
#IWD2023 #InternationalWomensDay #PowerOn