The festival was held on 9 and 10 June 2016 in the town of Vidin in the frame of a project called Improvement of skills and competencies and best practices for the economy, which is funded by the European Commission Erasmus + Key Activity 2 "Cooperation for innovation and exchange of good practices".
In partnership with schools from Austria, Hungary, Czech Republic, Slovakia, Slovenia and Romania, the project activities contribute to a feasibility study on the possibilities the Danube offers for business development and intercultural dialogue.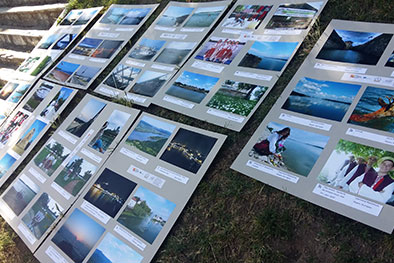 Overall, over 200 participants took part in the festival this year. Apart from collecting 11 paintings, 21 multimedia products and over 100 photographs, on the stage the audience enjoyed 15 group stage dance performances, 5 classic and original works of poetry, and 1 play in English.
The jury awarded 3 prizes to the winners in the categories of Photography, Multimedia and Fine Arts. GWP Bulgaria Council Member Galia Bardarska was part of the jury for the Photography category. The best photographs will be published in Water Affairs journal in a special issue dedicated to Danube Day.