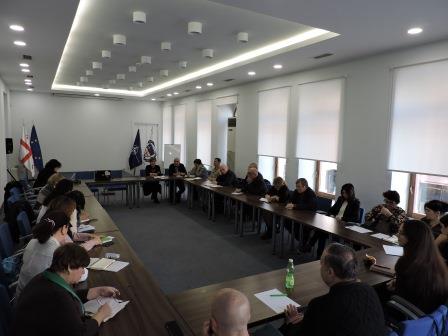 On February 4, in Tbilisi, the representatives of national water partnerships had met with officials of the Ministry of Environmental Protection and Agriculture of Georgia, who informed them about water resources management, measures to combat climate change and the implementation of the Aarhus Convention. On the same day, the participants met with the chairman of the Georgian Parliamentary Committee for Environmental Protection and Agriculture Nino Tsilosani, who answered in detail to their questions.
On February 5, the Georgian Water and Power Company familiarized the participants with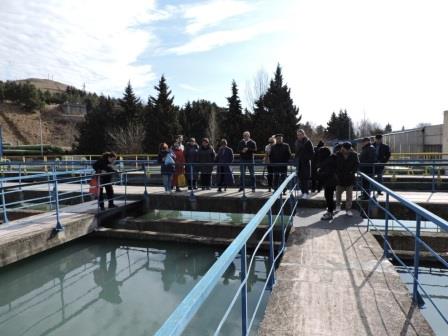 their work and showed the Tbilisi head water intake facility. Then, the participants met with the Deputy Chairman of the Tbilisi (Sakrebulo) self-government body, Marika Darchia, who informed them about the specifics of Sakrebulo's work. She also talked about the Gender Equality Council.
On February 6, the National Water Partnerships of Azerbaijan, Georgia and Turkmenistan met with environmental non-governmental organizations of Georgia. Dialogue and exchange of experiences on environmental issues, climate change and gender problem took place.
On February 7, participants visited the Caucasus REC. Executive Director Sofiko Akhobadze informed about the current projects being implemented by REC. Then representatives of national water partnerships discussed opportunities for future cooperation.