ReNOKA as the national Integrated Catchment Management (ICM) programme formed part of the Lesotho delegation at this global conference which started on the 7th November, and complimented the important UN deal on funding to aid vulnerable countries to handle the effects of climate change, with financing being another crucial factor for sustainability of ICM practices.
At the proceedings of the conference, ReNOKA convened a side event, "Enhancing climate resilience in mountain ecosystems – lessons from the Lesotho Water Towers" on Tuesday 15th November.
The session was conducted alongside the team from Austria and the Instituto Andino de Montaña (Peru) and it showcased a risk-informed approach to integrated catchment management that advances resilience by appraising climate risks and fostering nature-based solutions to address climate change vulnerabilities and impacts in Lesotho.
Speaking on the key outcomes of COP27, Mokoena France of Lesotho Meteorology Services (LMS), who was the country's focal point at conference said the Kingdom of Lesotho, and Peru would implement with risk-informed approaches, fostering nature-based solutions to address climate change vulnerabilities and impacts in mountain ecosystems and or the Water Towers around the World as they share relevant experiences.
Furthermore, he said the platform would remain technical to serve as a validation platform for mountain ecosystems' best practices and challenges.
In his participation at the session, the Global Water Partnership of Southern Africa's (GWPSA) Lesotho ICM Project Manager Dr. Koetlisi Koetlisi added by saying, "mountains are fragile and poorly accessible landscapes, yet they are rich repositories of carbon tanks, biodiversity and water and providers of ecosystem goods and services for downstream communities, both regional and global".
He went on to explain that the transboundary governance and cross-sector cooperation initiatives are key in instilling a sense of comprehension in conjunctive management of ground and surface water resources. "Shared watercourse institutions and multi-stakeholder movements are essential vehicles to operationalize sustainable resilience and transboundary cooperation," he noted.
Mirella Gallardo, Co-director of the Instituto de Montana said the Ecosystem Based Approach measure has 3 thematic areas used for sustainable management of water and native grasslands in Peru. "These are Institutional and Community Organization Strengthening, Strengthening local capacities and knowledge, and Green-gray infrastructure".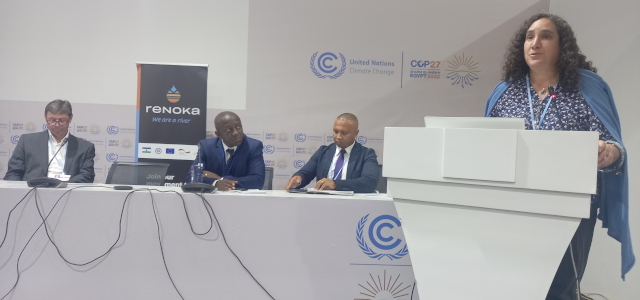 "Peruvian experience in 4 Communities in the Nor Yauyos Cochas Landscape Reserve shows that the Ecosystem Based Approach was used by the communities to implement norms for the use of communal grasslands" says Mirella Gallardo
Wrapping up, the national ICM programme Coordinator Makomoreng Fanana said mountain ecosystems are challenged with serious land use conversion, unsustainable land management practices, and land degradation as the ecosystem depletion is now equating to 48% health expenditure, 41% education expenditure and 14% tax revenue.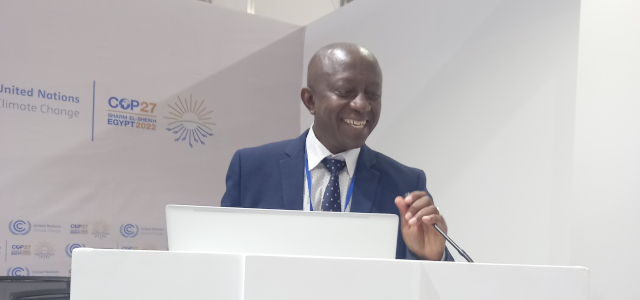 "Ecosystem depletion equates to 48% health expenditure, 41% education expenditure and 14% tax revenue," Makomoreng Fanana
ReNOKA ('we are a river') is a national programme and citizen movement for the restoration of land and water in Lesotho and the Orange-Senqu basin. Support for ReNOKA is provided through a partnership between the Government of Lesotho, the European Union and the German Federal Ministry for Economic Cooperation and Development (BMZ). The EU and BMZ contributions are implemented through a technical assistance project "Support to Integrated Catchment Management in Lesotho" by the Deutsche Gesellschaft für Internationale Zusammenarbeit (GIZ) GmbH, in partnership with GWPSA.
Headline Photo credit: ReNOKA Flickr Page
Source : ReNOKA Website