From 17 – 21 October 2022, the Global Water Partnership Africa through its operation in Lusaka - GWP Zambia - held another in a series of training sessions for women organisations. The initial training was held with ten women's civil society organisations in November 2021. This follow-up training was targeted at five selected organisations and mandated ministries namely Ministry of Water Development, Green Economy and Environment, Gender Division and National Institute for Scientific and Industrial Research (NISIR). A total of forty participants were in attendance. The training was officiated by Ms. Flora Simumba - Director for Water Resources Department from the Ministry of Water Development and Sanitation.
The five-day sessions were part of AIP WACEDP-G planned technical support to women's organisations, with a focus on enhancing knowledge on climate information generation, effective communication, and gender organisational and planning. It also touched on climate change effects and the mitigation and adaptation approaches to dealing with challenges.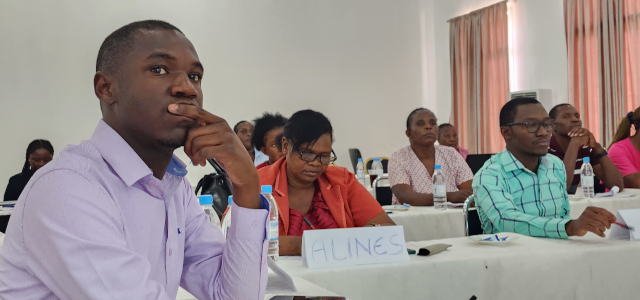 Participants drawn from organisations that specialise in agriculture, meteorology, rural women's support, water, sanitation, and hygiene (WASH), and climate change, discussed effective information sharing strategies and approaches targeted at small scale farmers, women's and youth groups, as well as how to make impactful statements and negotiations with members of parliament, policy makers, high ranking government officials and international organisations. Topics included communicating without technical jargon and other barriers that limit effective information flows and presenting clear well-understood messages. They were also trained in how to deal with media.
In addition to communications training, participants discussed topics such as weather forecasting, products, and channels of disseminating weather and climate information; climate change and its impact on agriculture and water resources and accompanying adaptation options; organisational gender profiling and gender capacity requirements; and gender action planning.
The key messages from this training included the following
That the Zambia Meteorological Department should mobilise more resources to effectively communicate its products to civil society organisations that work with, farmers and other actors at local levels.
GWP to continue networking and building capacity on gender in climate sensitive sectors and through its partners develop tools that can guide the development actors on gender transformation.
The Ministry of Green Economy and Environment through the National Adaptation Planning Project also ran one-day training media training in climate change reporting.
The objective of NAP Zambia is to develop systems, tools and build capacity within Government and other key stakeholders in integrating climate change adaptation into medium to long-term national, sub-national and sector development planning and budgeting processes.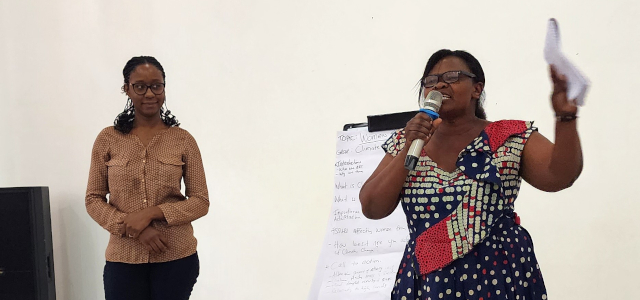 The final day of the training on October 21 was exclusive to journalists from the private and public media, as well as bloggers and social media editors.
Officiating at the session, Mr Ephraim Shitima, the current Chairperson of the African Group of Negotiators (AGN) and Director of Green Economy and Climate Change in the Ministry of Green Economy and Environment, implored journalists to pay more attention to in-depth well-researched reporting of climate change and related issues, rather than focus on top line news stories.
"We would like to see journalists move from top-line reporting of news stories or merely copying and pasting press releases and speeches, to more in depth-well-research journalism that will filter through a cross-section of the public, as well as support national initiatives to curb the effects of climate change, develop stronger partnerships and mobilise resources," said Mr Shitima.
The training equipped journalists with vital information on Zambia's current and future climate change trends, plus the Adaptation issues which the Zambian delegation will table for negotiation at the forthcoming Conference of Parties or COP27 Conference in Sharm el-Sheik Egypt, in November 2022.