Speaking at the official opening of the 18th WaterNet/WARFSA/GWP-SA Symposium in Namibia, the Deputy Permanent Secretary reminded all governments to constantly ask themselves if they are putting enough effort to ensure water security. He also commended SADC for its important role in utilising research contributions towards the regional organisations' development goals and regional integration.
"Increasing droughts caused by variable climate and climate change, increased populations and economic growth call for innovative approaches, sound principles and clear strategies to improve water use efficiency, reduce and prevent pollution and foster integrated management", said Mr. Nehemia.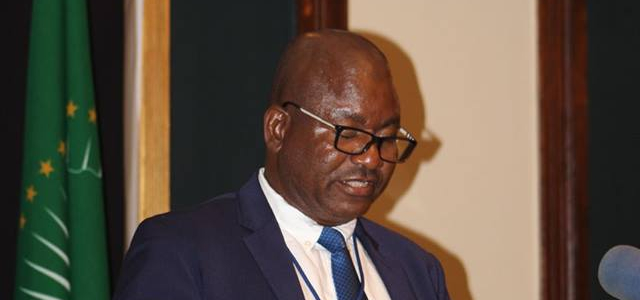 The 18th symposium underpinned the cross-cutting nature of water in all human life, development and economic activities. Research and discussions were inclined towards policies, tools, best practices as well as experiences in integrated water resources planning and management in various programmes and economic activities.
The majority of Eastern and Southern African countries are characterised by water scarcity, thereby leading to sanitation and water supply challenges. These challenges, which are further aggravated by wastewater treatment challenges, urbanisation and rapid population growth in urban and mushrooming peri-urban areas, have a negative impact on human health.
Water security is not guaranteed by good infrastructure only, but also requires good governance at regional, national and local levels; legal and policy frameworks; effective water resources management; stakeholder participation at various scales as well as water service delivery models among others.
A basic human right and key resource in sustainable living and improved livelihoods, water is critical in the realisation of other human rights. It is the basis of any development and is key in energy production, agriculture and other land uses such as forestry and biofuel feedstock.
Speaking at the same symposium Dr. Kenneth Msibi, Policy and Strategy Expert at the SADC secretariat Water Division, reiterated the importance of water in all value chains adding that water should not be considered as only an input, but also as the foundation and catalyst for all development. He noted that in order to influence positive change and effective decision making the water sector needs feasible, implementable scientifically based solutions.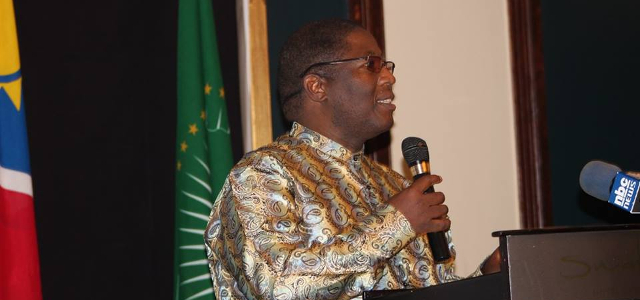 "SADC values the role of innovation, research and technology in addressing the water challenges being faced in the region, and the overall realisation of SADC developmental goals. SADC, therefore, finds it critical to invest in research and promote new innovations to advance the implementation of programmes in the water sector. It is our aim that these symposia address the themes of the SADC Research Agenda, which promotes the implementation of programmes in the water sector," Dr. Msibi said.
Over the past 17 years, the symposia have been used as a platform for academics, policymakers, practitioners from water and related sectors, and cooperating partners in the Eastern and Southern African regions to identify regional issues, challenges and gaps in the water sector. Furthermore, the annual symposia place emphasis on the integration of knowledge, particularly involving scholars from the natural and social sciences.
Like in previous years, various researchers and authors showcased their research findings on issues related to water resources within the region. This year's symposium provided the opportunity to deliberate on these findings and identify priorities that require further research and support in water programmes and projects.
The 18th WaterNet/WARFSA/GWP-SA Symposium was held in Namibia, under the theme "Integrated Water Resources Development and Management: Innovative Technological Advances for Water Security in Eastern and Southern Africa".