Global Water Partnership Southern Africa is hosting the World Water Day 2021 Youth Photo Contest for Southern Africa residents between the ages of 18 - 35.
Join the global conversation around #Valuing Water this World Water Day on the 22 March 2021 and stand a chance to win.
First prize will win USD $200 in cash
Second prize will win USD $100 in cash
To enter, send us an original photo showing the value of water in your community and a 200 word write up with your ideas on how we can collectively guard that value.
Send your submission, along with your contact details, to Leticia Ngorima at Leticia.Ngorima@gwpsaf.org before the 20 March 2021.
The contest is only open to Southern Africa* residents aged between 18 - 35 years old. Only origional photos will be accepted. Read the terms and conditions here.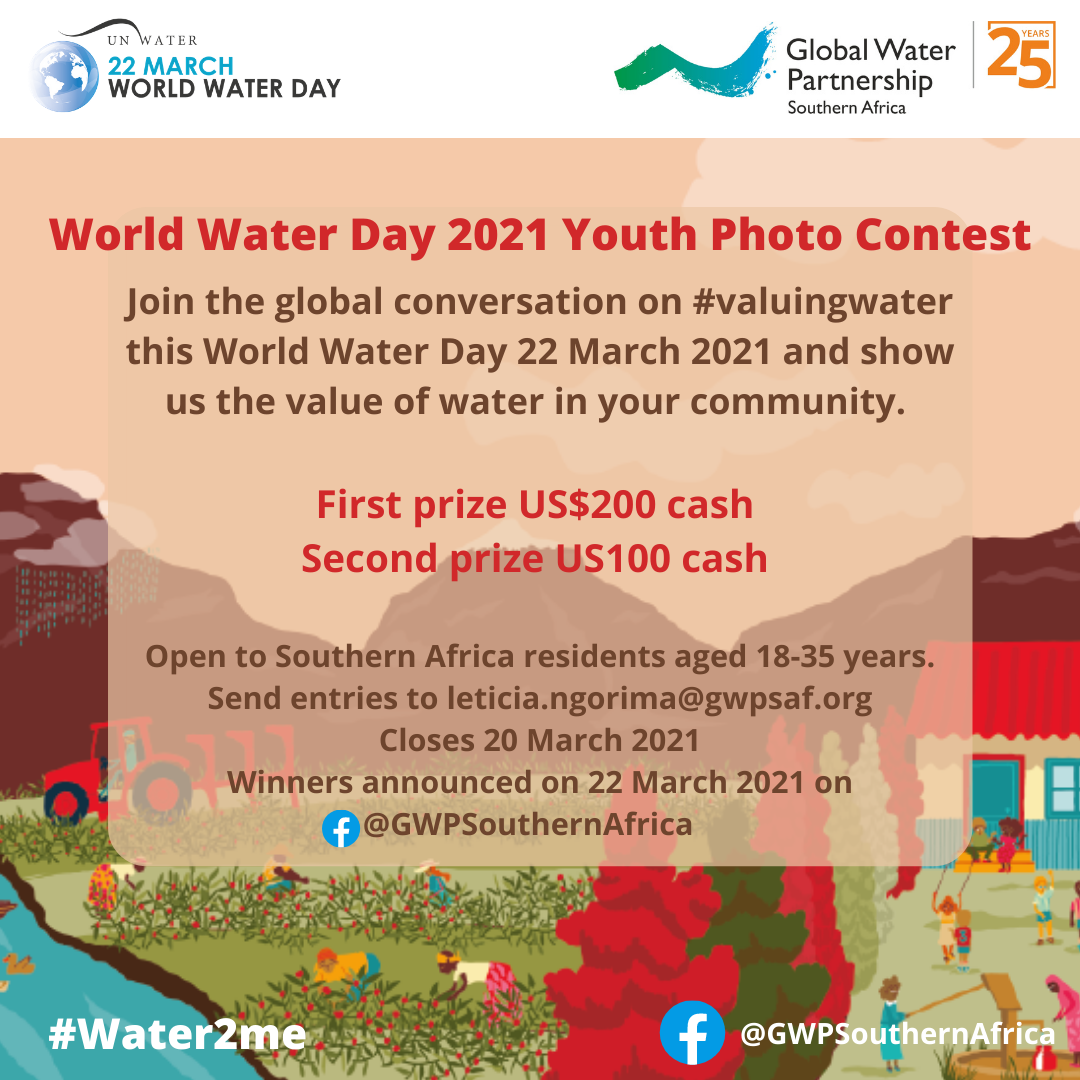 *Southern Africa countries include: Angola, Botswana, Comoros, Democratic Republic of Congo, Eswatini, Lesotho, Madagascar, Malawi, Mauritius, Mozambique, Namibia, Seychelles, South Africa, Tanzania, Zambia, and Zimbabwe.