The Strategy was launched by the Panel Chair, also a GWP Member, Mr A. B. Pandya, former Chairman, Central Water Commission and Secretary General, International Commission on Irrigation and Drainage, India. Mr M. E. Haque, Co-chair of the Panel, a former Member of Central Water Commission and former Commissioner (Policy and Planning), Ministry of Jal Shakti, Department of Water Resources, Government of India; Mr G. S. Jha, former Chairman, Central Water Commission and Mr Yogesh Paithankar, Chief Engineer, National Water Academy were the other eminent panelists who graced the event. Dr Veena Khanduri, Country Coordinator, GWP India, introduced the GWP Strategy 2020-2025 to those who attended the launch and the panel discussion.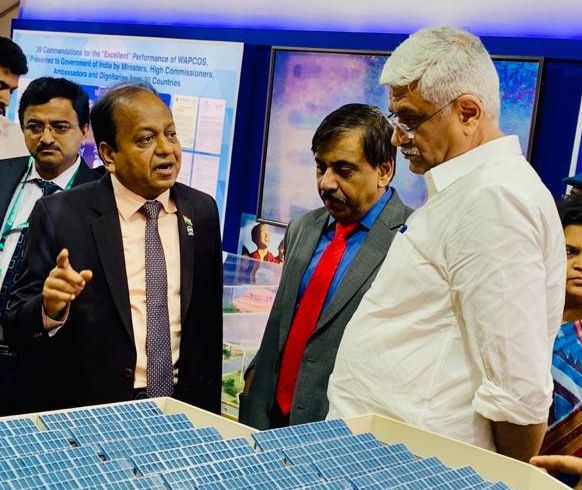 The GWP India Chair and GWP Steering Committee Member, Mr R. K. Gupta by congratulating GWP for their new strategy said, "The world is piled up with issues related to water and a lot of new challenges are on its way. I believe the GWP Strategy 2020-2025 came at the right time. Therefore, we should take this message across sectors if we want to leverage the expected systems change".
About 6th IWW-2019
India Water Week-2019 is being held from 24-28 September 2019 at Vigyan Bhawan, New Delhi, India with the theme "Water Cooperation – Coping with 21st Century Challenges". His Excellency President Ram Nath Kovind inaugurated event on Tuesday, 24 September. India Water Week-2019 is being organised by the Ministry of Water Resources along with the rest of the other nodal Ministries of the Government of India and International, Private and Public sector Organisations. There is also an exhibition running in parallel supporting the event theme and showcasing the technologies, latest developments and available solutions at Indira Gandhi National Centre for Arts (IGNCA), Janpath, New Delhi. Organisers expects more than 1,500 national and international delegates to be present at the conference.