The meeting was attended by representatives of the six Country Water Partnership (CWP)including RC members, Chairs and Country Coordinators as well as the Senior Network Officer, GWPO. The hybrid mode allowed those representatives of the CWPs who were unable to attend the meeting physically, to participate and contribute online.
In recognition of the importance and support given to climate and water issues by the host, the Honorable Prime Minister of the Democratic Socialist Republic of Sri Lanka, Mr Dinesh Gunawardena graciously agreed to be the Chief Guest and inaugurated the 28th RC Meeting of GWP SAS.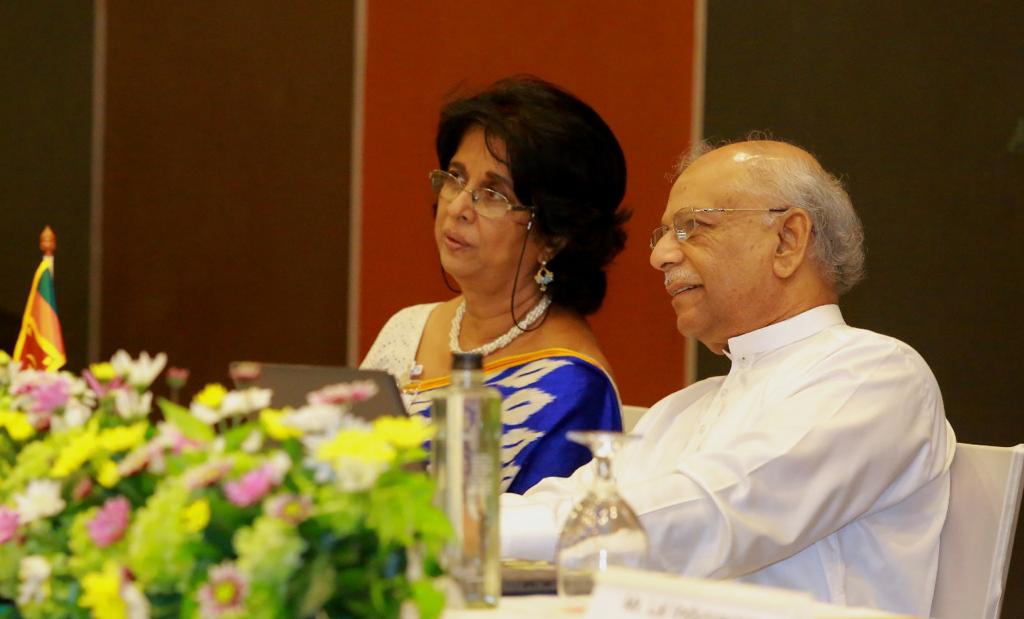 The Hon. Prime Minister addressing the gathering congratulated GWP SAS on celebrating its 20th Year. Appreciated its work in the regional water sector and the vision of the founders of the network. He expressed his satisfaction that GWP is geared towards finding solutions through Integrated Water Resource Management (IWRM) and commented that "the water issues in the region are common and we always need to look for the commonalities in finding solutions". The Prime Minister also launched a webpage on the GWP SAS website dedicated to the 20th Anniversary celebration of GWP SAS named "Footprints of GWP South Asia: 20th Anniversary Celebration" which includes the interviews of the founders of the GWP SAS network across the region.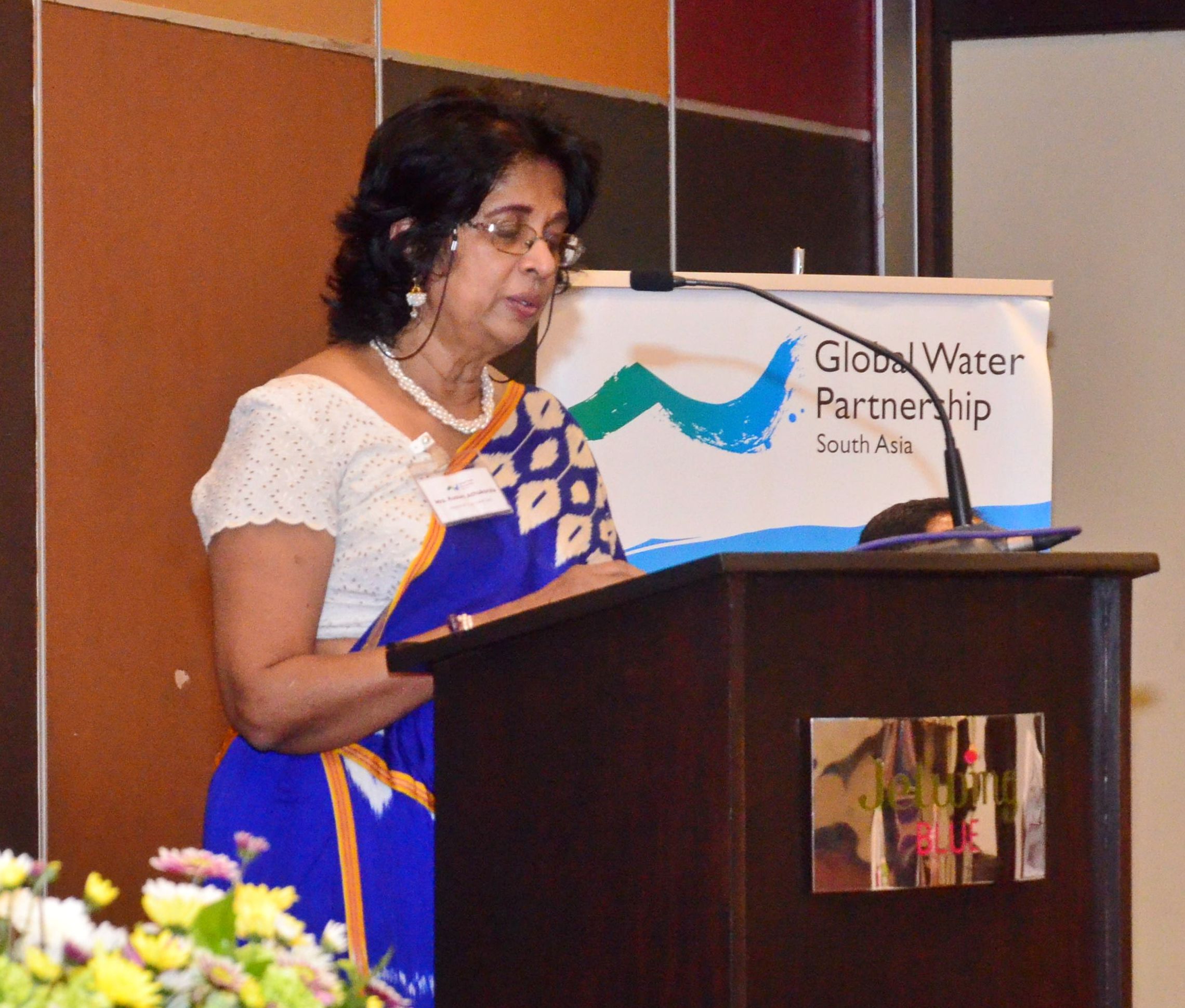 The Regional Chair in her welcoming speech expressed her happiness that the RC meeting could be held in person after a gap of almost three years, a difficult period of self-isolation and lockdowns. She too highlighted the commonality of challenges and solutions in the SAS region in the words of the Late Martin Luther King Junior "We are caught in an inescapable network of mutuality, tied in a single garment of destiny. Whatever affects one directly, affects us all indirectly". She commented that GWP SAS is a network of mutuality but needs to reach out more strongly to build resilience and connections in unprecedented times.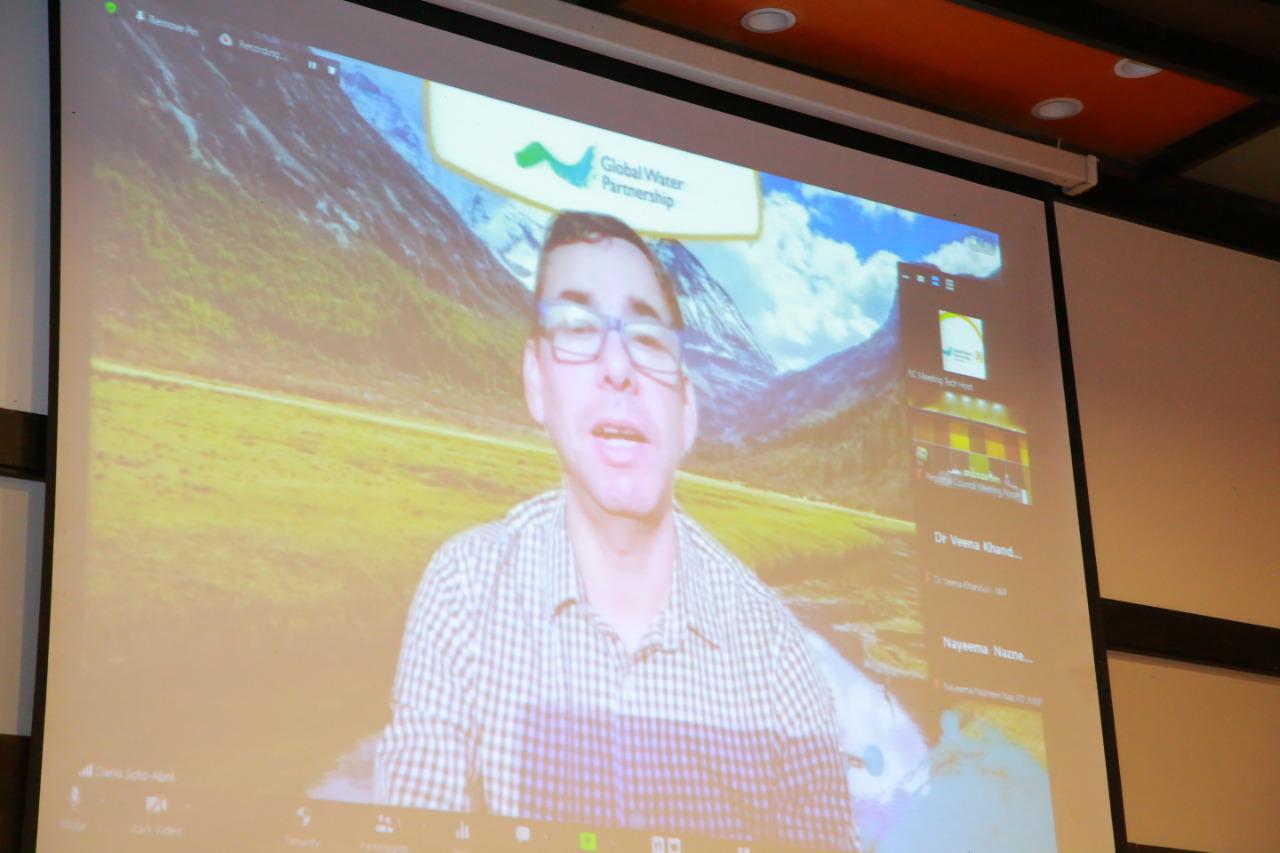 The Executive Secretary of GWP Organisation, Mr Darío Soto-Abril attended the inauguration online. Speaking from COP 27 in Egypt, he expressed his gratitude to the Prime Minister for his participation. He congratulated the GWP SAS Regional Water Partnership celebrating its twentieth anniversary this year. Mr Soto-Abril also briefed the guests about the expansion of work outside the Core Programme by such initiatives as the 2nd National Designated Authority (NDA) Readiness Project for Sri Lanka 2021 under the GCF Readiness Programme, the Global Water Leadership (GWL) in a Changing Climate Programme in Nepal and the "Built Water Storage in South Asia" project initiated with the collaboration of the International Water Management Institute (IWMI).
The Vote of Thanks was given by the Senior Network Officer, GWPO, Mr Laurent-Charles Tremblay-Levesque.