GWP India (India Water Partnership), in collaboration with one of its network partners, Tree Craze Foundation initiated the "Stakeholder Mapping and Development of GIS Platform to Support Decision Making for Tributaries Management in Hindon River Basin" activity in 2020. By the end of year 2020, they have developed a Hindon Basin dashboard with detailed situation reports on each district and story maps to raise awareness on river rejuvenation, about how human interventions have impacted the River health and ways to protect the River and its tributaries. These story maps were presented to Hindon Basin stakeholders in a separate sensitisation session. Simultaneously, the dashboard was presented before the National Mission for Clean Ganga (NMCG) of Ministry of Jal Shakti in India, whom suggested to modify the dashboard further by taking the views of prospective users. Hence, the above User Need Assessment was organised by GWP India in collaboration with Tree Craze Foundation, facilitated by NMCG and NYKS. The workshop was attended by District Project Officers representing 29 Districts and 4 Project Assistants who are working on 2,366 villages of Ganges Basin.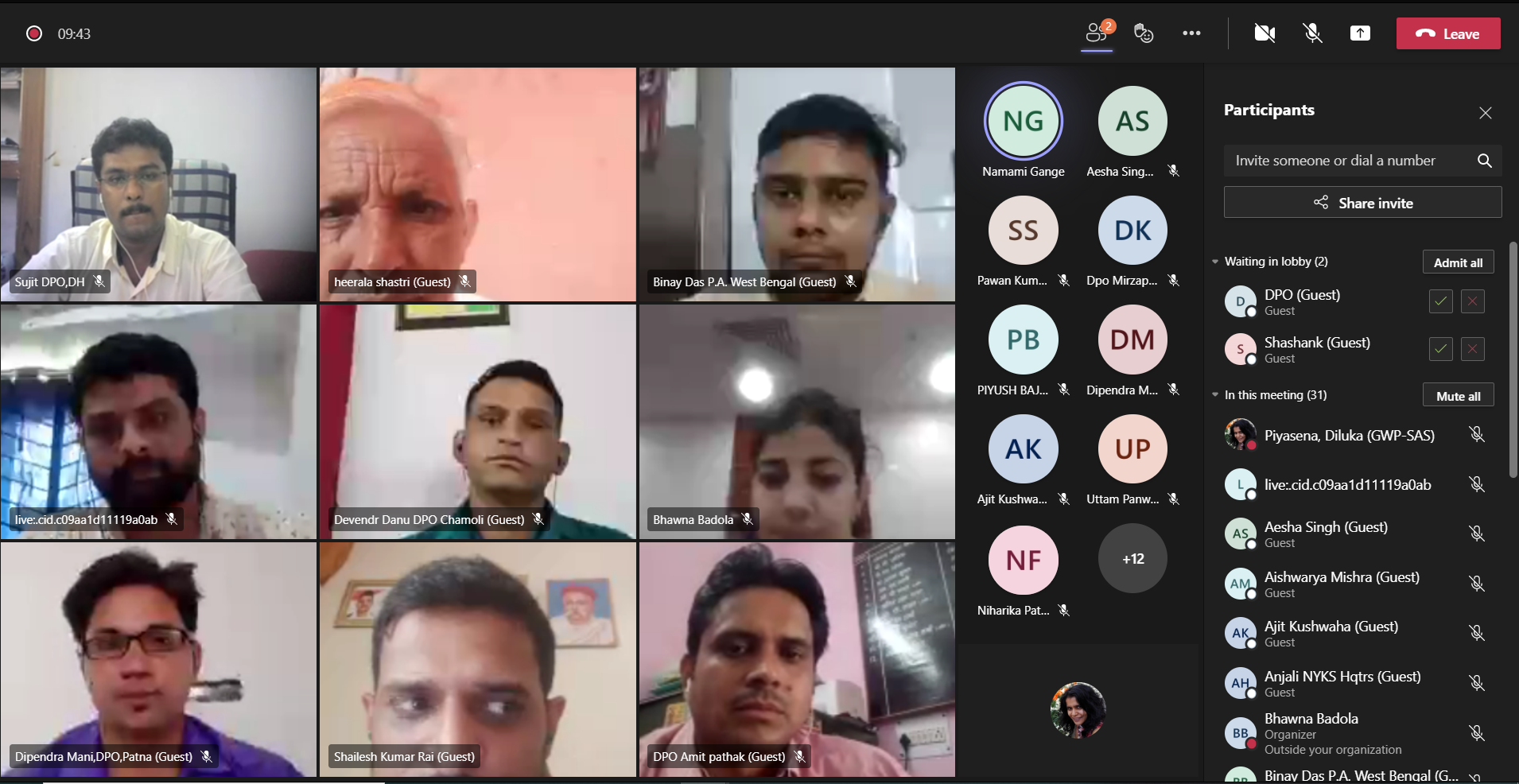 During the workshop, features of the pilot operational dashboard were explained to the participants and demonstrated on how they can download the district-wise and basin-wise reports on various parameters i.e. pollution parameters and current surface and ground water quality. The participants were given a feedback form at the end of the session, to get further suggestions to make the dashboard more beneficial for end users. It is expected to organise similar workshops for researchers, academicians, administrators and Domain Experts in the coming months.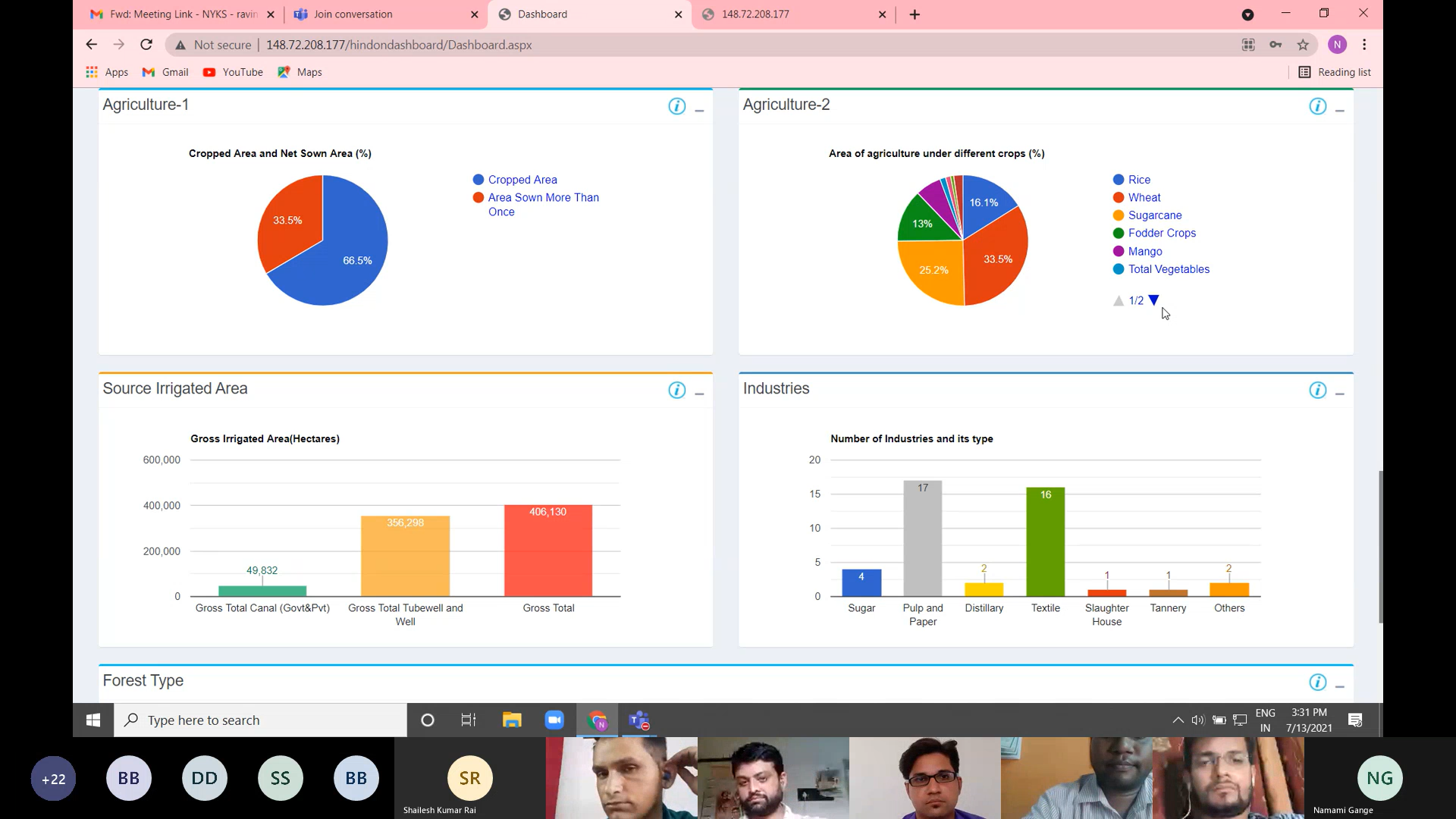 The activity aimed at collating and creating spatial and non-spatial datasets of the Hindon Basin onto a common and freely accessible platform so that it could aid stakeholders to get a holistic picture of challenges involved and would facilitate taking a scientific approach for river restoration. The vision of this whole exercise is to rejuvenate Hindon River, a tributary of Yamuna River (originates in Saharanpur District, from Upper Shivalik Hills in Lower Himalayan Range that flows through six districts of Uttar Pradesh) and to strengthen the tributary governance through a Multi-Stakeholder Platform (MSP).