Team members of the Youth and Young Water Professionals Platform (YYPP) and alumni of GWP SAS Water Academy for Youth (WAY) based in Sri Lanka participated in a field visit to Brandix Essentials Rambukkana Plant where they observed the operations undertaken by the company to become a sustainable apparel manufacturer.
The youth were first briefed on the procedures and practices carried out by Brandix to ensure the occupational health and safety of their staff. The company maintains a safe and healthy working environment across their facilities for employees, where a higher percentage of their employees are women. They maintain fair and ethical labour practices to build trust among the employees and try to maintain a non-discriminative environment within the company. The youth were inquisitive to know about the preventive and responsive methods undertaken by Brandix in response to potential occupational risks that can occur especially due to exposure to chemicals and dust and posture during long hours of working. The Health and Safety Team eagerly explained the in-house facilities that are in place to respond to such accidents, the procedures they maintain to face such emergencies, the regular operations they carry out to monitor staff health and the sustainable solutions they seek by measuring the risks and finding avenues to mitigate those risks. Youth were also excited to observe the new mechanisms and techniques introduced by Brandix to their staff to ensure the integrity and efficiency of the occupants. Brandix carefully streamlined and managed its supply chain and production systems to minimise wastage and to improve the quality of its products, thereby enhancing the overall factory efficiency.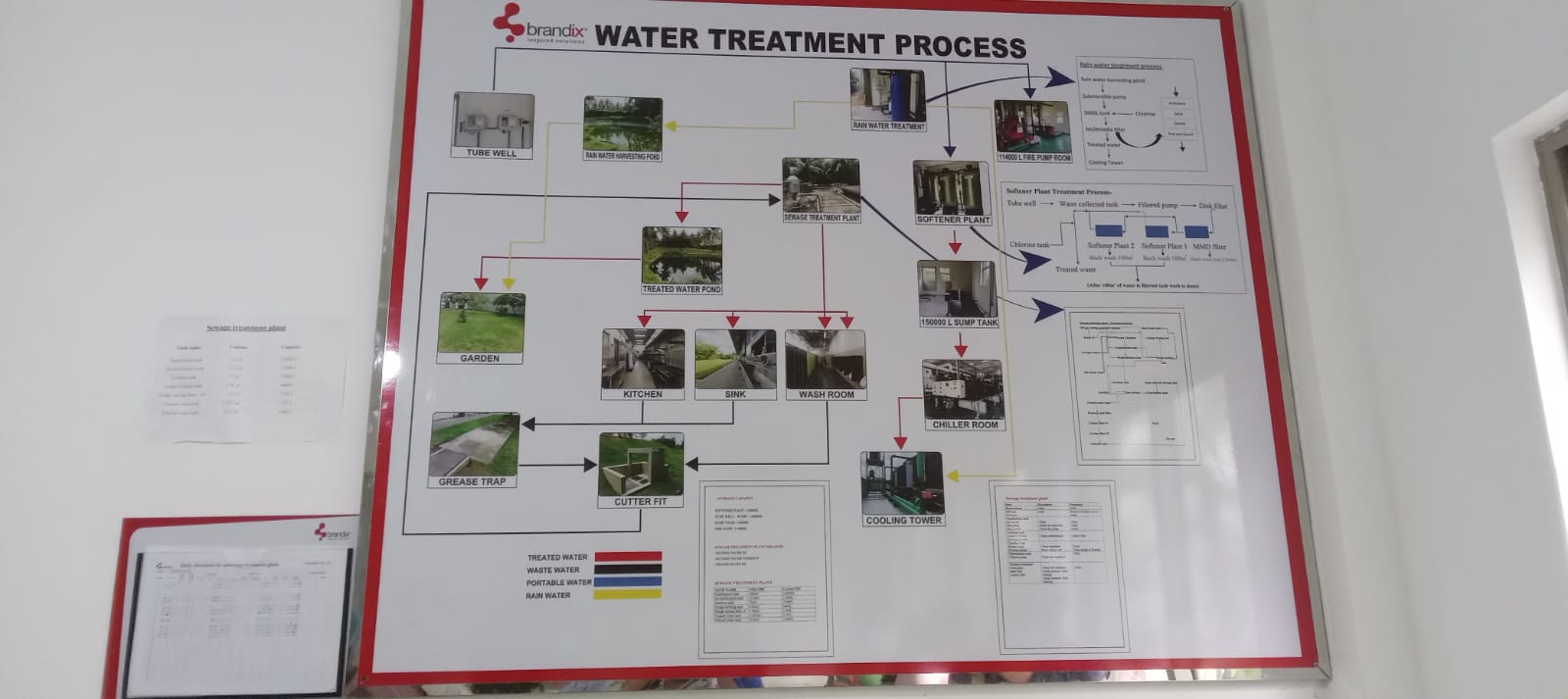 The youth was taken on a factory tour and demonstrated the usage of renewable energy sources such as solar energy for generating electricity and water for air cooling in the plants. Further, Brandix maintains its water stewardship by recycling green and grey water and reusing the treated water for flushing and gardening. The efforts taken by Brandix to manage industrial waste as well as wastewater with the aim of minimising the overall group-wide environmental footprint are admirable. During the visit, the youth group was able to interact directly with the system operators of these specific units. Therefore, it was a very good exposure for them as aspired employees who could start working for similar industries in the near future. The youth paid a visit to the adjacent land of the factory that has been allocated for a tree plantation, initiated as a separate project targeting to support Sustainable Development Goal 15 "Life on Land": Protect, restore, and promote sustainable use of terrestrial ecosystems, sustainably manage forests, combat desertification, and halt and reverse land degradation and halt biodiversity loss.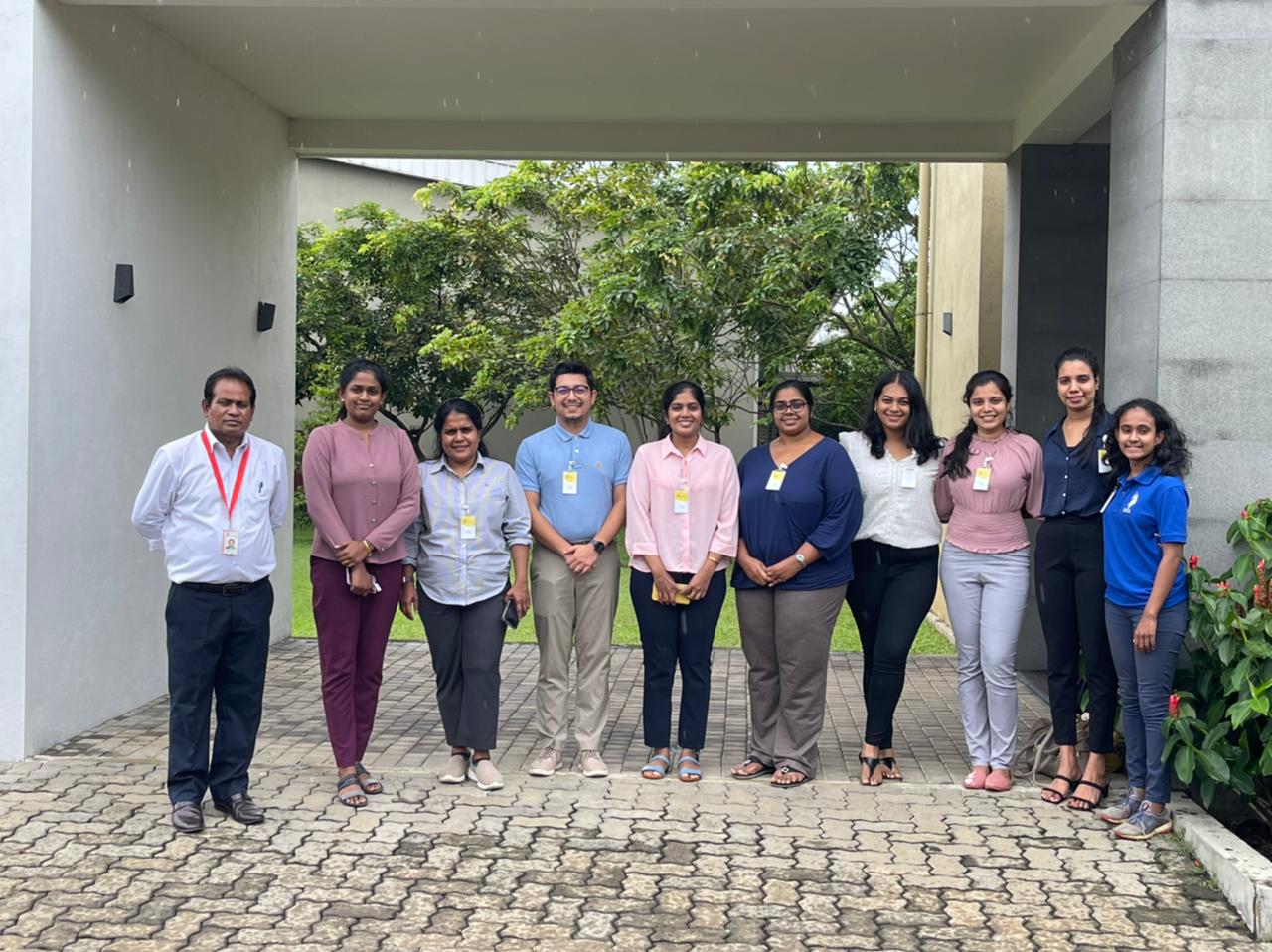 The collaborative field visit was the initial step taken by both GWP SAS and Brandix Apparel Solutions Limited together towards building a profound partnership. Being a long-standing partner of GWP, Brandix reached out to the GWP SAS Secretariat in 2021 requesting to start collaborative CSR activities targeting Sri Lanka. After having several progressive discussions with GWP SAS, the CSR Team expressed their willingness to sign for a longer-term strategic collaboration with GWP SAS especially targeting water, sustainability and youth space to achieve, greater youth engagement, knowledge exchange and youth opportunities. Meanwhile, GWP SAS involved the Group Head of CSR on the GWP SAS WAY programme as a mentor, shared updates on GWP SAS activities through regular communications and invited her to GWP Network meetings where partners meet each other and express insights for the betterment of the network.
Brandix Apparel Limited is a leading private-sector garment manufacturer having their manufacturing plants in South Asia, mainly Sri Lanka, India, and Bangladesh. It has nearly 50 years of experience in manufacturing and exporting renowned brands across the world, powered by nearly 35,000 highly motivated associates across the world.