Water and Climate Change Adaptation in Transboundary Basins: Lessons Learned and Good Practices (No.4, 2015)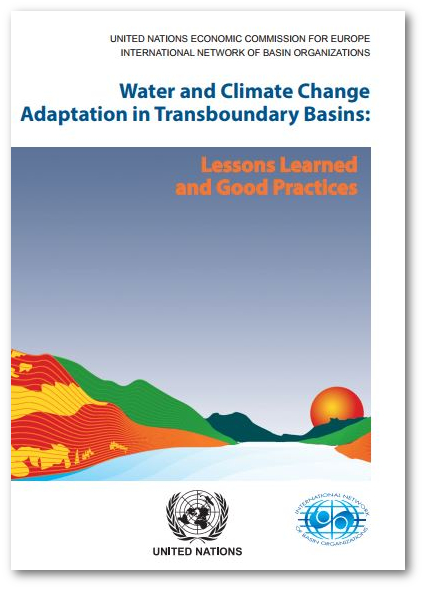 In spite of local uncertainties about the intensity and variability of climate change, the frequency of extreme phenomena that result from it, and about its impacts on water resources, it is urgent to initiate adaptation measures in river basin management, including transboundary basins. Thus, the drafting of multi-year Management Plans for the Basins of national and transboundary rivers, lakes and aquifers, is becoming a priority and should incorporate these adaptation measures. This publication identifies the field experiments made and aims to provide practical advice through 58 case studies and 63 "lessons learned" about how to prepare and implement a strong, realistic and operational medium-to-long-term plan for adapting to climate change in the basins.
Read: English
A Handbook for Management and Restoration of Aquatic Ecosystems in River and Lake Basins (No.3, 2015)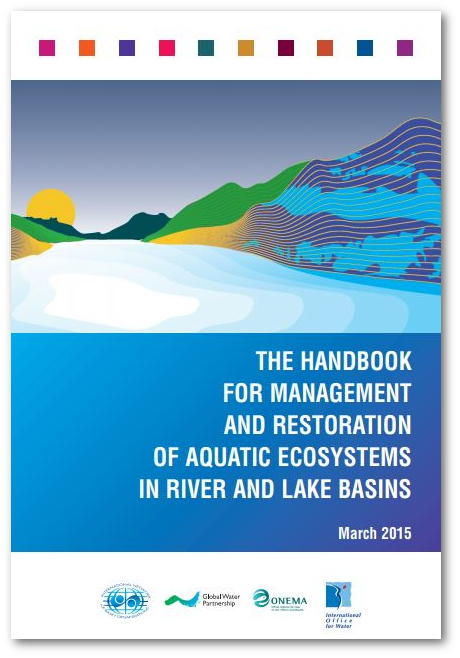 The handbook provides an insight into the key issues linked to managing and restoring aquatic ecosystems. The information draws from real-life experiences, practical examples and expertise acquired in national and transboundary basins throughout the world involving people from public authorities and water practitioners right down to community levels. It is the knowledge source that not only explains clear benefits aquatic ecosystems provide, but also provides practical application through the IWRM approach in order to tackle economic challenges without jeopardizing the aquatic ecosystems.
A Handbook for Integrated Water Resources Management in Transboundary Basins of Rivers, Lakes and Aquifers (No.2, 2012)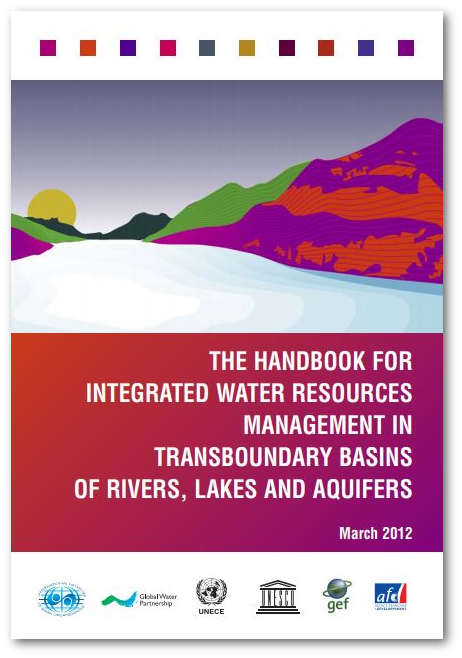 More than half the world's population depends upon water resources shared by more than one country. This interconnection requires planning and collaboration beyond national boundaries. The Handbook deals in successive sections with the concepts of cooperation, governance, information systems, participation, planning and financing. It considers the specific challenges related to inland waterways, major water infrastructure, ecosystems and climate change highlighting the importance of capacity development as a foundation for transboundary cooperation. Clear instruction on how to use this handbook, key concepts, definitions and examples of transboundary IWRM implementation from around the world are provided.
Read: Arabic English Chinese French Spanish Romanian
A Handbook for Integrated Water Resources Management in Basins (No.1, 2009)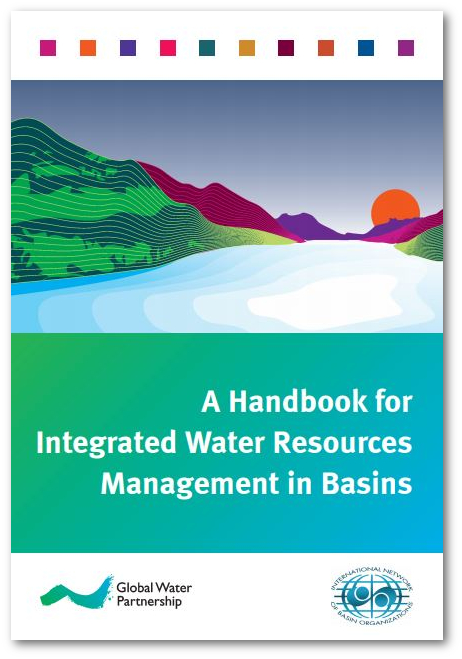 This handbook articulates the links between challenges and IWRM responses. Drawing on many experiences around the world, the handbook provides practical guidance for improving the governance of freshwater resources, in particular through effective application of the integrated water resources management (IWRM) approach in lakes, river basins, and aquifers. The guidance is applicable in basins regardless of the context (developed or developing countries, humid or arid conditions) or the current state of water governance.