Integrated Water Resources Management in Central America: the over-riding challenge of managing transboundary waters, No. 10 (2016)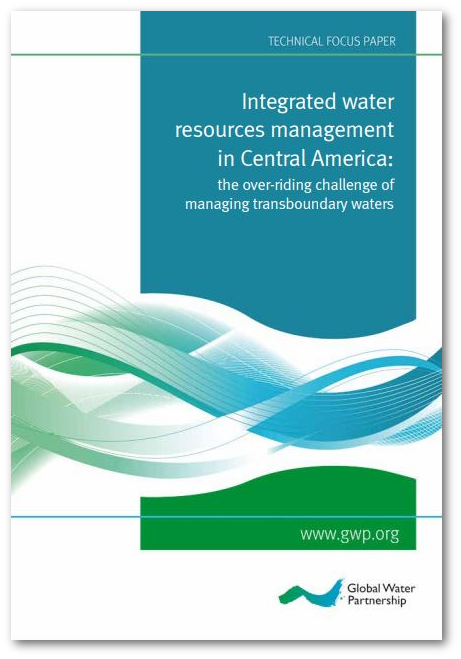 This paper focuses on Central America which, unlike other regions in GWP's Technical Focus Paper series, is well-endowed with water resources. However, concerns are growing about the reality of water scarcity in parts of the region -- especially along the Pacific coast where most of the major cities are located -- and the lack of investments and weak institutional arrangements in using water for economic development.
Forecasts of mortality and economic losses from poor water and sanitation in sub-Saharan Africa, No. 9 (2015)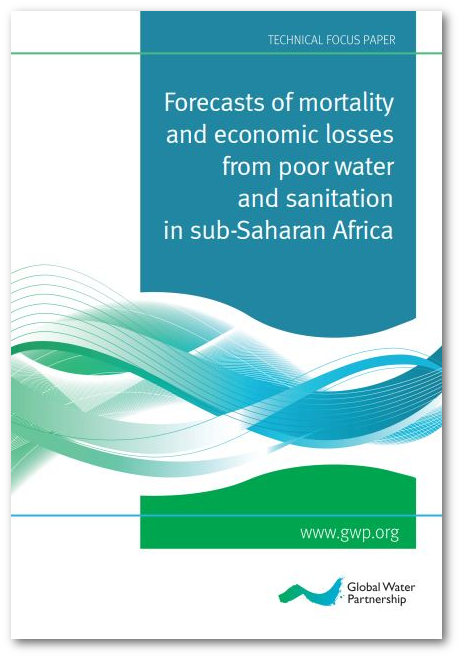 This paper presents country-level estimates of water, sanitation, and hygiene (WASH)-related mortality and economic losses associated with poor access to water and sanitation infrastructure in sub-Saharan Africa (SSA) from 1990 to 2050. The paper examines the extent to which the changes that accompany economic growth will 'solve' water and sanitation problems in SSA and, if so, how long it will take. The simulations suggest that WASH-related mortality will continue to differ markedly across countries in sub-Saharan Africa.
Read: English
Integrated Water Resources Management in Central and Eastern Europe: IWRM versus EU Water Framework Directive, No. 8 (2015)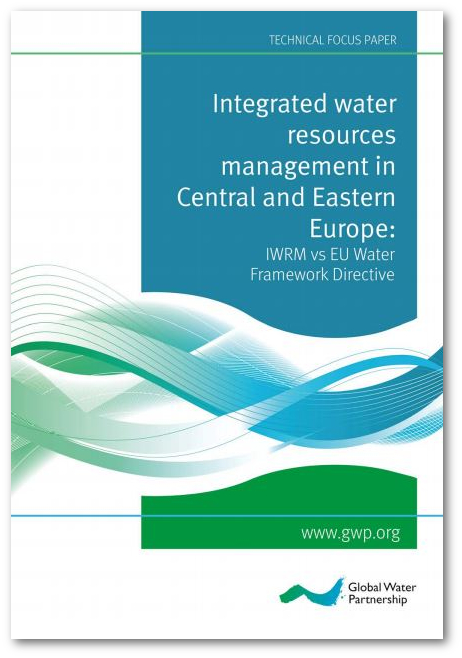 The countries of Central and Eastern Europe faced the challenges of becoming EU Member States. In the water sector, the environment and water quality requirements of the EU Water Framework Directive (WFD) dominate water resources planning and management. Many see this as a surrogate for IWRM, although IWRM has a much broader focus on sustainable social and economic development and not just on the environment. This paper explores the relationship between the aims of the EU WFD and the principles of IWRM.
Integrated water resources management in Eastern Africa: Coping with 'complex' hydrology, No. 7 (2015)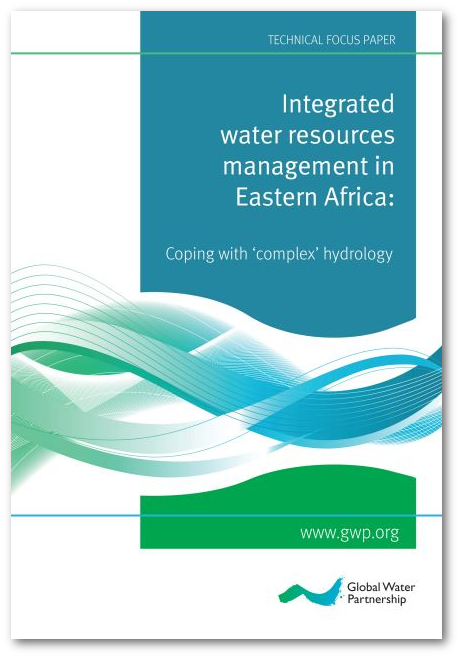 Extreme and unpredictable rainfall patterns, intense floods and droughts add significantly to the cost of controlling and managing water resources in Eastern Africa. This paper describes the different approaches being taken in selected countries in Eastern Africa and how each country has interpreted the IWRM principles to address the unique water resource management challenges it faces. IWRM was introduced almost 20 years ago in countries across Eastern Africa and it is still work in progress. The main challenges involve a need to build professional, technical, and institutional capacity.
Read: English
China's Water Resources Management Challenge: The 'three red lines', No. 6 (2015)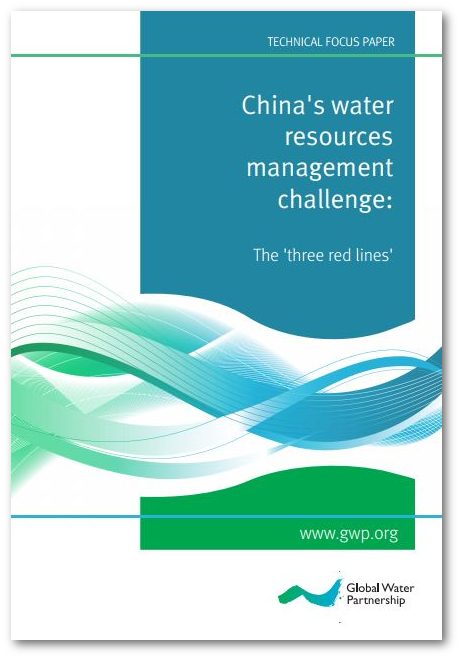 Throughout China's history water has always been an essential part of political and economic life and important to the country's prosperity and stability. Today, China is facing a great challenge as water resources begin to constrain the nation's economic and social development. This paper describes the key water challenges facing China, the steps being taken to introduce a new stringent boundaries; so called "three red lines", which set limits on water use, efficiency and water pollution.
Read: English
Integrated Water Resources Management in Central Asia: The Challenges of Managing Large Transboundary Rivers, No. 5 (2014)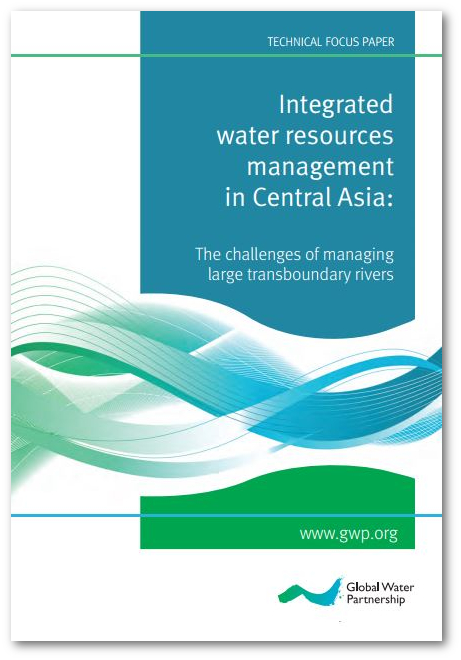 This paper focuses on IWRM experiences in Central Asia where the major rivers – the Amudarya and Syrdarya Rivers – flow from the headwaters in Kyrgyzstan, Tajikistan, and Afghanistan to the downstream Fergana Valley in Kazakhstan, Turkmenistan, and Uzbekistan, and are a part of the Aral Sea Basin. Water demand is dominated by energy requirements and irrigation, which are central to economic life in the region.
Integrated Water Resources Management in the Caribbean: The Challenges facing Small Island Developing States, No. 4 (2014)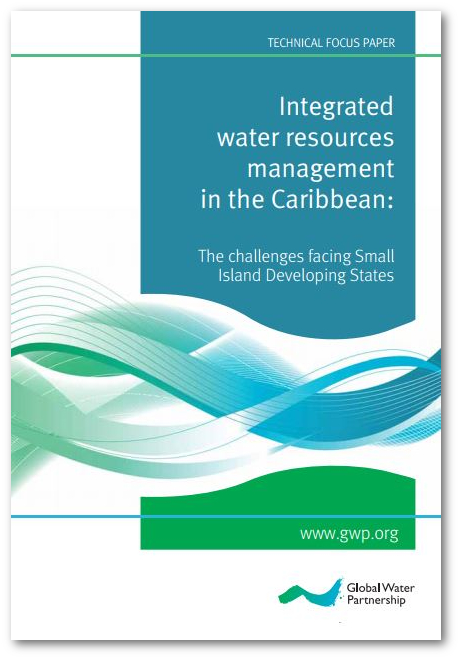 In 1998, the Forum of Ministers of the Environment of Latin America and the Caribbean agreed that integrating water and coastal resources management was a priority in the Caribbean region. In 2002, at the Johannesburg World Summit on Sustainable Development, the Caribbean States also committed to work towards developing integrated water resources management (IWRM) plans and water use efficiency (WUE) plans by 2005. Some 15 years have now passed and this paper asks: What measures have been taken and what progress has been made towards adopting an integrated approach to water management in the Caribbean?
Read: English
Water and Food Security - Experiences in India and China, No. 3 (2013)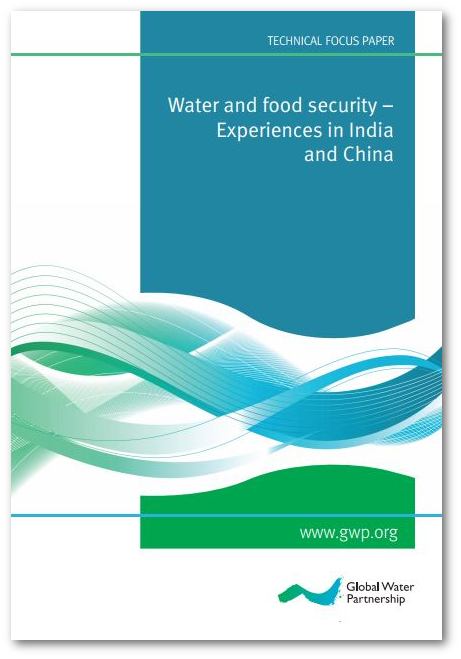 The twin challenges of accessing water and energy for food and agriculture are central to reducing poverty and hunger in Asia. This paper compares and contrasts the ways in which India and China are tackling the same challenge of harnessing water resources under growing water scarcity and competing demand. Comparisons between these two mega-countries have fascinated analysts for decades as they have each attempted to address similar issues under very different political systems.
Read: English
The role of Decision Support Systems and Models in Integrated River Basin Management, No. 2 (2013)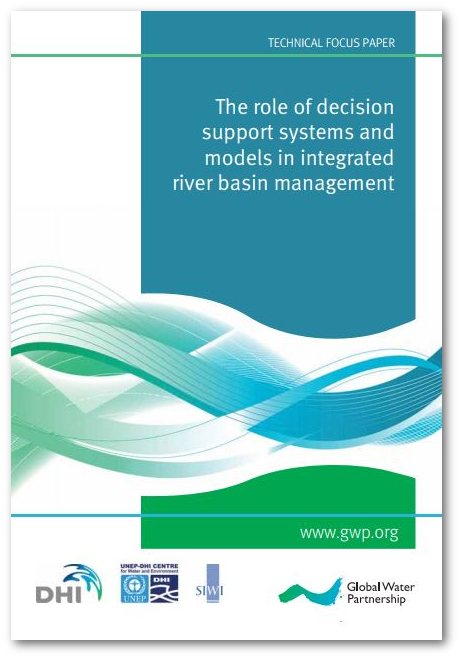 The complexity of water resources systems can often be addressed by applying decision support systems (DSS) and computerised models, which can transparently present the elements of the system and their interrelationships. A DSS for IWRM will typically include a database and processing environment, a knowledge and information system, a modelling and analysis framework, a socioeconomic modelling and analysis framework, and a communication framework. There are many IWRM areas where models and DSSs can inform the process by allowing water managers to better characterise multiple factors and future uncertainties. This Technical Focus Paper provides for guidelines for elaborating and validating modelling/DSS tools to assist decision-makers in implementing IWRM. It is a joint knowledge product of GWP, UNEP-DHI Center, DHI and SIWI.
Read: English
Water Demand Management - The Mediterranean Experience, No. 1 (2012)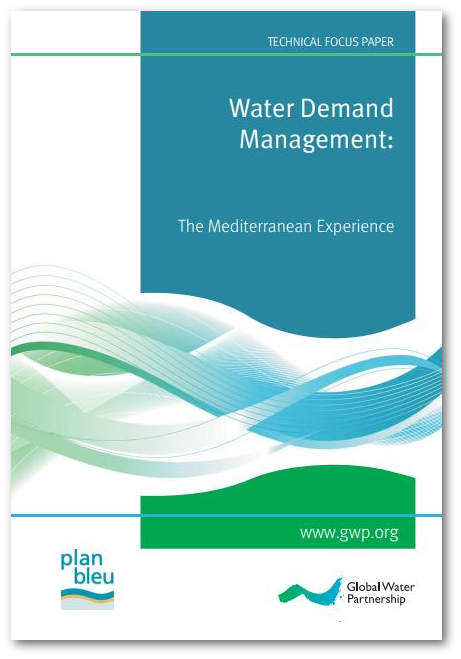 For the past fifteen years, Water Demand Management (WDM) has been emerging as a key issue of sustainable development in the Mediterranean. This comprises a set of measures intended to increase the technical, social, economic, environmental, and institutional efficiency of the various water uses. The Mediterranean region has already gathered a wealth of knowledge and experience of managing water scarcity through WDM and this may be of value to those who are following a similar pathway. This technical focus paper captures the experience and projects conducted by Plan Bleu in Mediterranean "eco-region".