Mr. Vadim Sokolov, GWP CACENA Regional Coordinator, participated in the 2nd Stakeholders Consultation Meeting for the 7th World Water Forum held on 27-28 February 2014 in the South Korea.
This event was aimed to delve deeper into the Thematic Framework and its Action Goals and Action Tools, to develop Implementation Roadmaps for four processes (Thematic, Regional, Politic and Science and Technologies) that will lead to a Global Action Agenda to be adopted during the 7th World Water Forum in April 2015.
GWP CACENA's mission for this event was to assist stakeholders from CACENA region to find active ways to participate in the 7th World Water Forum.
The consultation meeting was attended by water-related government officials, representatives of intergovernmental organizations, non-governmental organizations, public and private enterprises, networks and scientists (the total number of participants was around 700, of which 300 foreign participants from 64 countries and about 400 Koreans).
The most attention during the meeting was paid to the Regional process. Participants agreed that the Central Asia - will create the sub - regional working group for sub regional process (application form for participation in the working group was submitted to the Regional Coordination Commission from three representatives of Central Asia - Sh.Talipov from EC IFAS , Sulton Rakhimov - Ministry of Energy and Water Resources of Tajikistan and Vadim Sokolov - GWP CACENA). Co- coordinators of the process of sub-regional Central Asia were recognized by the Regional Committee - Executive Committee of IFAS and GWP CACENA.
Sub- regional process in Central Asia will be open for participation not only for stakeholders from the five countries of Central Asia (Kazakhstan, Kyrgyzstan, Tajikistan, Turkmenistan and Uzbekistan) but also to stakeholders from the Caucasus countries (Armenia, Azerbaijan and Georgia) and Mongolia.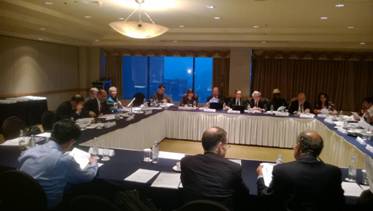 Meeting of the Regional Process Commission with Regional Coordinators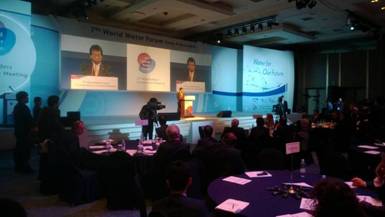 Welcome speech from Mr. Soontak Lee, Co-Chair of the International Steering Committee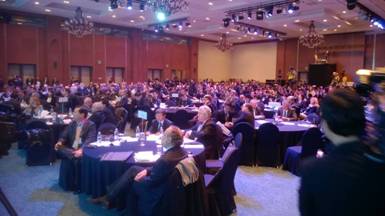 Participants - Stakeholders of the 2nd Consultation meeting