In the framework of "DSG Water -PF" project, CWP-Armenia finalized investigation on readiness of government bodies, international organizations (UNDP, USAID, EU/EC, RAED PIU) and international financial institutes (WB, EBRD, EDB, KfW) to implement SDG6 in Armenia.
In this regard CWP-Armenia developed questionnaire for ministries. As a result, the water related problems in the responsible sphere of those ministries were discovered. The reports on investigation are presented as follows:
Activity of international financial institutes and international organizations for SDG6 implementation.
Strategy of the Republic of Armenia and activity of some ministries to implement SDG6.
Legislation of the Republic of Armenia for implementing SDG6.
GWPO materials on SDGs were translated into Armenian language especially:
"BRIEFING NOTE: Global Water Partnership: a key global asset"
Monitoring Water and Sanitation in the 2030 Agenda for Sustainable Development An introductory guide
Goal 6 – Justin Brookes
Translated materials can be found on: www.cwp.am
The Roundtable "Country readiness to implement SDG6" organized by CWP -Armenia was held on 28 April 2016. Representatives of 13 departments from 8 ministries, as well from international organizations, international financial institutes, NGOs and private sector attended this roundtable (total: 45 people). Participants discussed the CWP-Armenia reports and further project activity.
They also proposed the followings:
Link SDG6 with other SDGs and define activity within themes such as "Water and Health", "Water and Climate" etc.;
Collaborate with the UNDP project "Natural disasters risk control";
Using methodology of sustainable management of landscape and landscape planning as tool for SDG6 implementation;
Strengthen cooperation with the Ministry of Education and Science, as well academia to disseminate knowledge and raising awareness of young generation on SDGs especially SDG6.
As a result the Ministry of Nature Protection (Agency on Water Resources Management), the Ministry of Education and Science (universities, schools and academic structure), the Ministry of Foreign Affairs and UNDP were selected to cooperate within the project. CWP-Armenia will be cooperating with local administrations to achieve SDG6 too.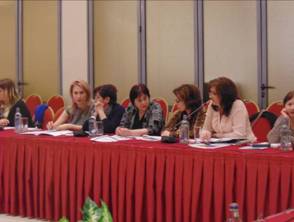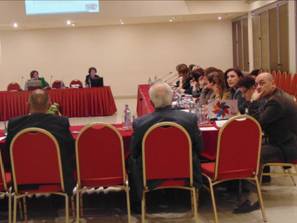 The roundtable participants