The meeting was attended by the RC members, GWPO representatives,the Regional Secretariat and invited persons.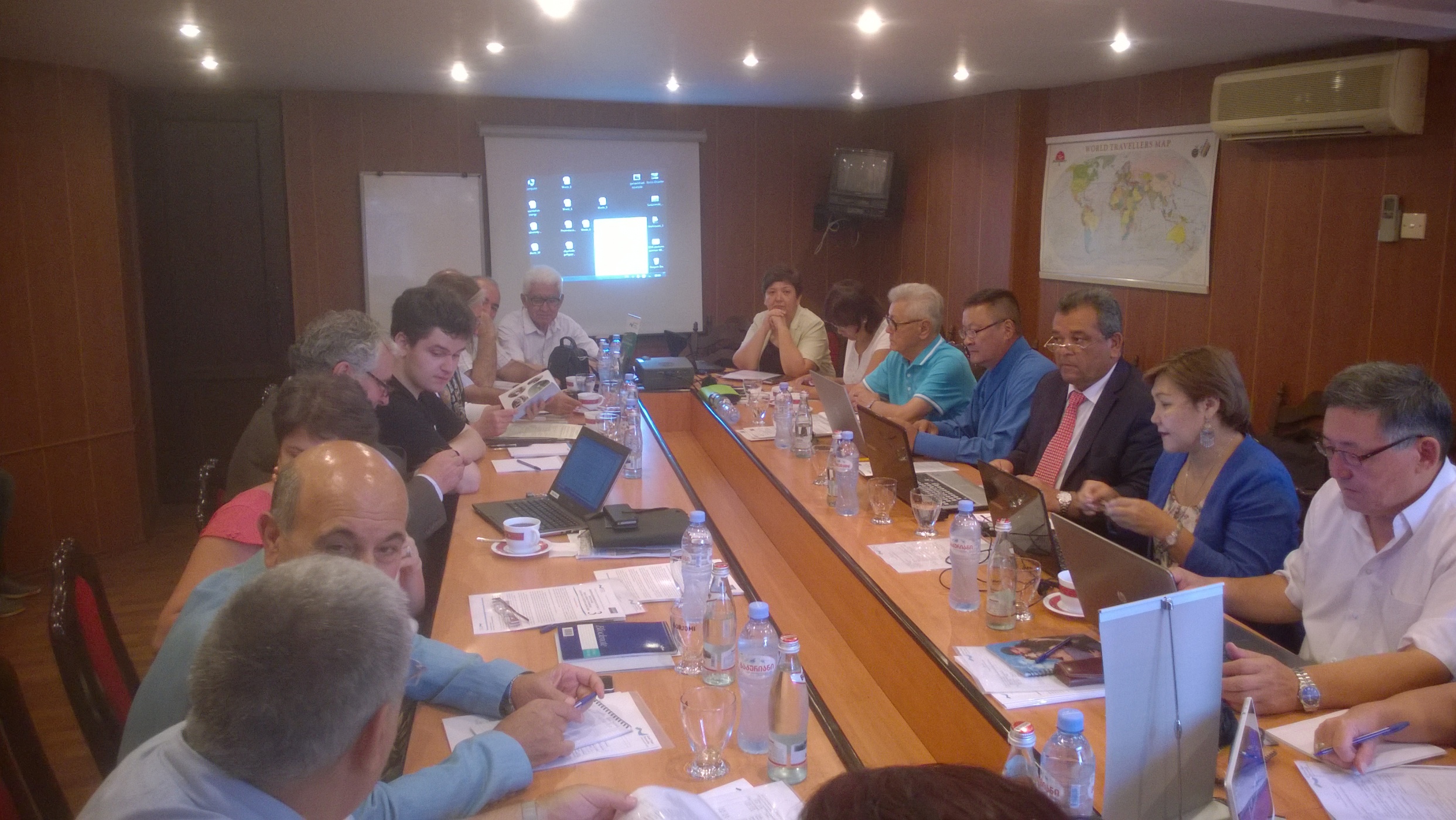 The meeting began with self-introduction by participants and discussion of the meeting agenda. After agreeing of the agenda Mr. Francois Brikke in behalf of GWPO has informed participants on 4 matters:
1) GWPO decided to rotate the regions in the Steering Committee. From now on, each region will have its representative in the Steering Committee. Executive Secretary – Mr. Rudolph Cleveringa.
2) On information sharing.
3) On financing: there are several sponsors to ensure basic network budget. GWPO has done some work on the continuation of funding for WACDEP, and now the application for funding of the second phase of the program is under consideration by the British government. When results will be, Ms. Nino Chkhobadze (GWP CACENA Chair) will be informed.
4) On the General Assembly in New York, dedicated to the new development strategy (SDGs). GWPO intends to be a partner in all areas of new vision, new goals related to water, etc. SDGs should be implemented in each country.
Then the following issues were considered:
7th World Water Forum Outcomes;
Financial discipline: Audit 2014 - lessons learnt ;
GWP CACENA self-assessment;
Finalizing the WACDEP project. Preparing the WACDEP Final Report for 2013-2015;
Preparing regional outlook on water security;
Amendments to the GWP CACENA Statute;
Organizational issues, future events, suggestions to the Work Plan for 2016;
Project preparation and fundraising.
After discussions the RC members decided as follows:
- Revised Statute of GWP CACENA will be sent to the RC members.
- Budget (amended item on trips) will be sent to the RC members.
- Report on WACDEP CACENA has to be prepared up to September 1, 2015.
- The content of the 4th bulletin on WACDEP CACENA has to come into agreement with the RC members prior to its publication.
- Skype-conference will be held every first Tuesday of each month at 17:00 Tashkent time.
- Records on WACDEP CACENA reporting will being collected and kept (a table with dates of receipt of CWPs reports).
- GWP CACENA Financial Manager will monitor implementation of his tasks on financial discipline.
At the end of the meeting the RC members thanked CWP-Georgia for excellent organization of the meeting in Batumi and mentioned the warm hospitality of Georgian partners.