GWP CACENA Regional Coordinator, Vadim Sokolov, took part in the Workshop on Water and Green Growth in Asia and the Pacific, which was conducted by the UN ESCAP in collaboration with K-Water on 23 - 25 February 2015 at the United Nations Conference Centre, Bangkok, Thailand.
The objective of the Workshop was to promote policy consultations for participants from member countries on applying green growth approaches in water resource management. This includes improved understanding for policy options necessary to integrate and synergize water resource management for sustainable economic growth. The outcomes of the workshop will be provided as inputs to the water and green growth thematic and regional processes of the 7th World Water Forum to be held from 12 to 17 April in Daegu and Gyeongbuk, the Republic of Korea.
GWP CACENA submitted to the workshop participants the case study from the Aral Sea basin on the topic Water and Environment, which was prepared in cooperation with SIC ICWC. Also, it was good opportunity for inter-regional communications with partners from other GWP regions across Asia and Pacific concerning better preparations towards the 7th WWF.
More information about workshop: http://www.unescap.org/events/workshop-water-and-green-growth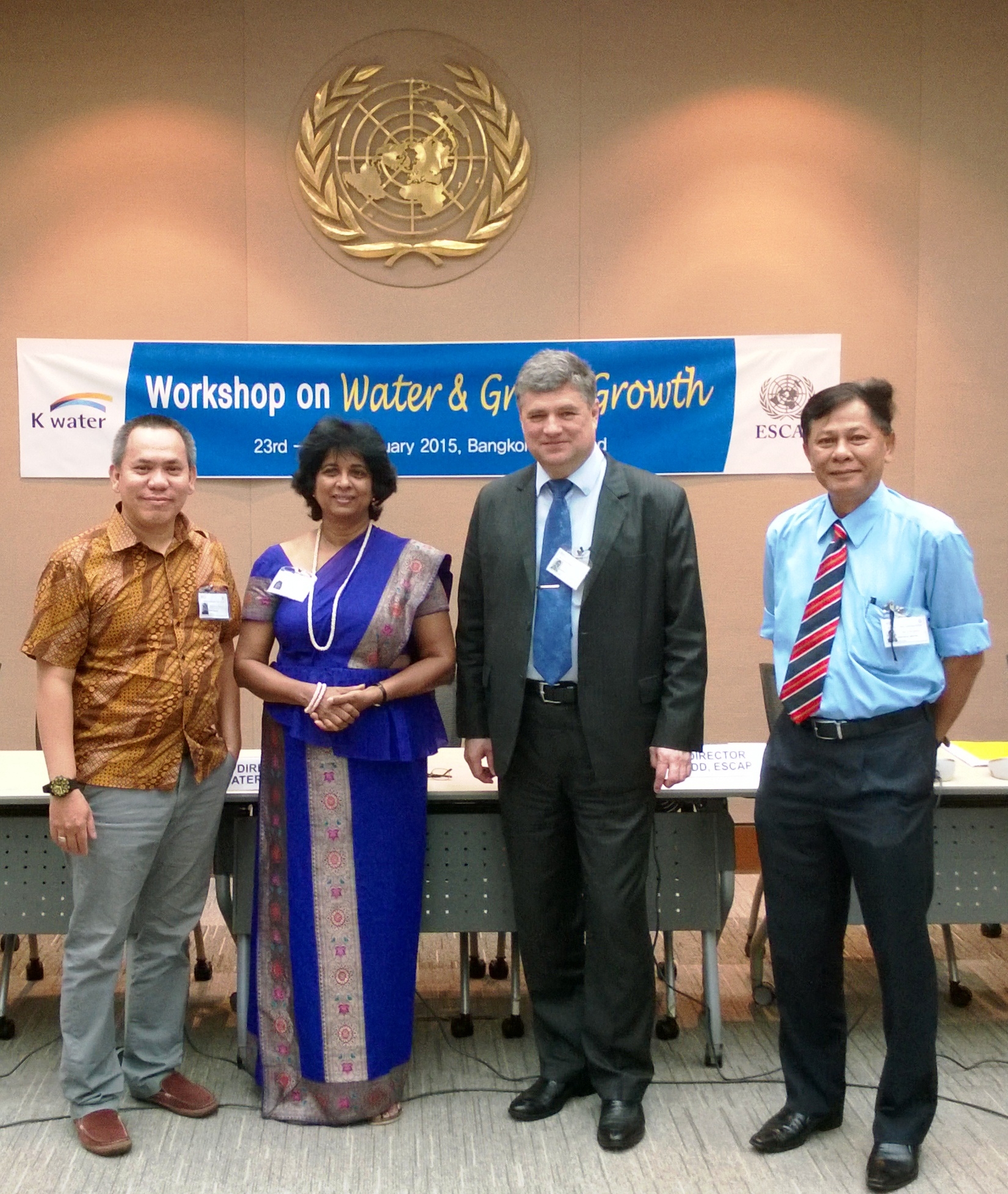 GWP representatives at the Workshop in the UN ESCAP HQ in Bangkok: (from left) Pahrian Siregar (GWP-SEA), Kusum Athokorala (Sri Lanka Water Partnership), Vadim Sokolov (GWP CACENA), Mohd Nor (Malaysian Water Partnership)