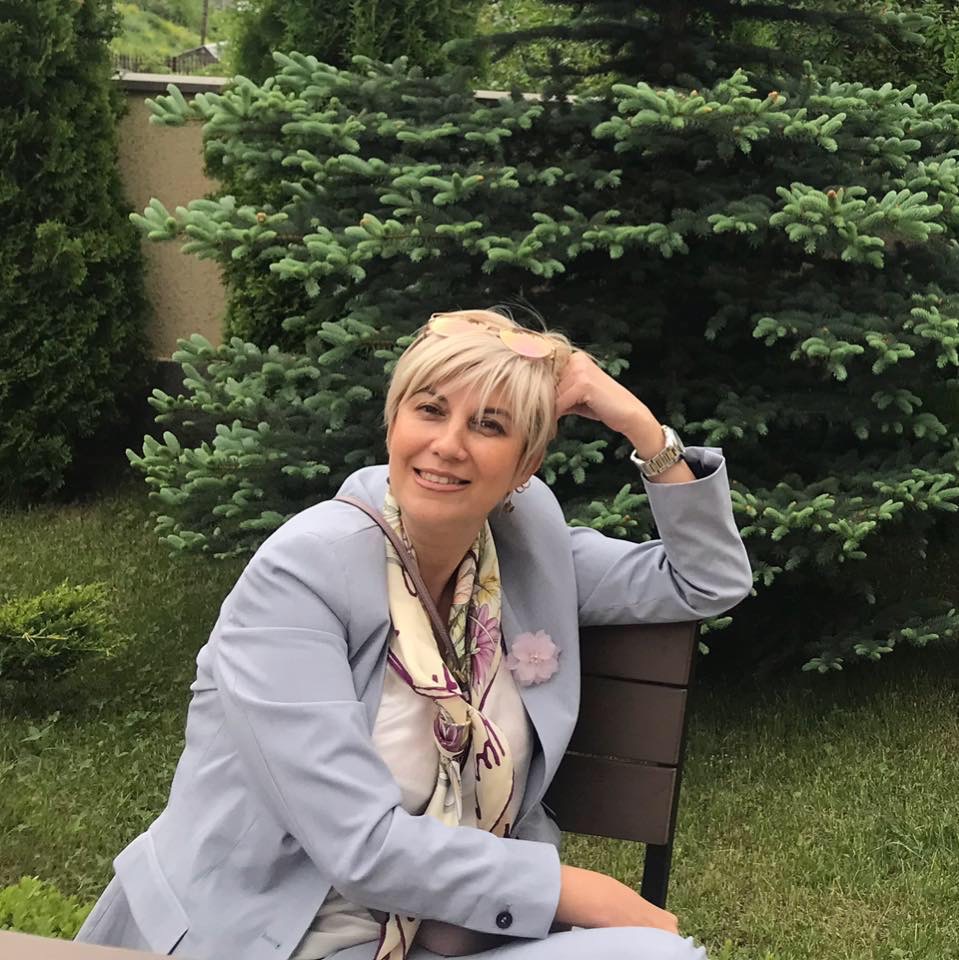 Alisa Savadyan, Ecologist, Lawyer, Expert on Environmental protection, and water resources management, and ecology, and labor protection and production safety, SDG-6; CWP-Armenia team member.
The way by which woman traveled is always difficult, and especially if she decided to take steps in a sector where there are many problems and where to find unambiguous solutions is always not easy.
I started my professional career in the scientific sector, but I soon realized that there are problems that need to be addressed right now and today. Well, what could I do ... science during the crisis in my country was being developed slowly and I, as an energetic and active person wanted to really not only change something, but also to see the fruits of my participation.
I took up eco-journalism, which was a very hard decision that led me to where I hadn't dreamed of ... Somehow, quite unexpectedly, I received my "blooding" as a journalist covering environmental issues, and as the editor of a local environmental page and a regional magazine, the holder of the most interesting journalistic nominations, I was nominated to the commission on ecology, health and social policy of the National Assembly of Armenia, as an expert and adviser to the chairman of the commission. It was the most difficult stage of becoming a professional woman for me and to choose finally the water sector as a favorite in my career.
I coordinated the working group on development of water legislation of Armenia from the National Assembly, and in the future, not just recalling these years, I can say that it was very difficult, sometimes I wanted to break down, leave everything and do not have this responsibility, but I withstanded because I understood that a Leader should never capitulate.
As an expert of the National Assembly, I collaborated with the National Water Partnership of Armenia, and was an active participant and speaker at all events, also as an invited expert to both national meetings and events outside of Armenia.
In those years, there were many invitations from international organizations implementing various credit and grant projects in Armenia. The temptation to move from the public sector to the project was great and I took a step to this direction...
I have no regrets about this decision ... All my experience and desire to help people living in the regions up to now leads me to the most remote corners of my beloved Armenia.
My portfolio has projects on improvement of water sector of Armenia under financial support of WB, EBRD, ADB, KFW, USAID. I am an international expert in the projects of the water sector of the countries of Central Asia and Caucasus, and I am sure that I am still able to do a lot and to change not only in water sector of Armenia, but also in other countries.
Since 2015, my cooperation with CWP-Armenia has moved to a new level, I have become a full and active member of the Team, which is rightfully considered as the best one in Armenia today.
The projects implemented by CWP-Armenia gave me the opportunity to fulfill my potential both as a leader and as a woman, who understands that the role of an active woman is completely different and if I chose this path, it is in order to really change something.
Women deal with all water problems both directly and indirectly, and the well-being and life of the family really depends on how the woman manages to solve these problems both daily and globally.
A woman always understood that a lot depends on her, and in the water sector this is especially noticeable.
Today in Armenia there are many women and young people who are actively involved in the process of solving water problems both at the decision-making and the local level. We have to change their attitude and mentality so they have to understand that a woman is able and should change her life to the better future.
I wish a Happy holiday to the Beautiful, Strong and Wise Women who want the better world for all.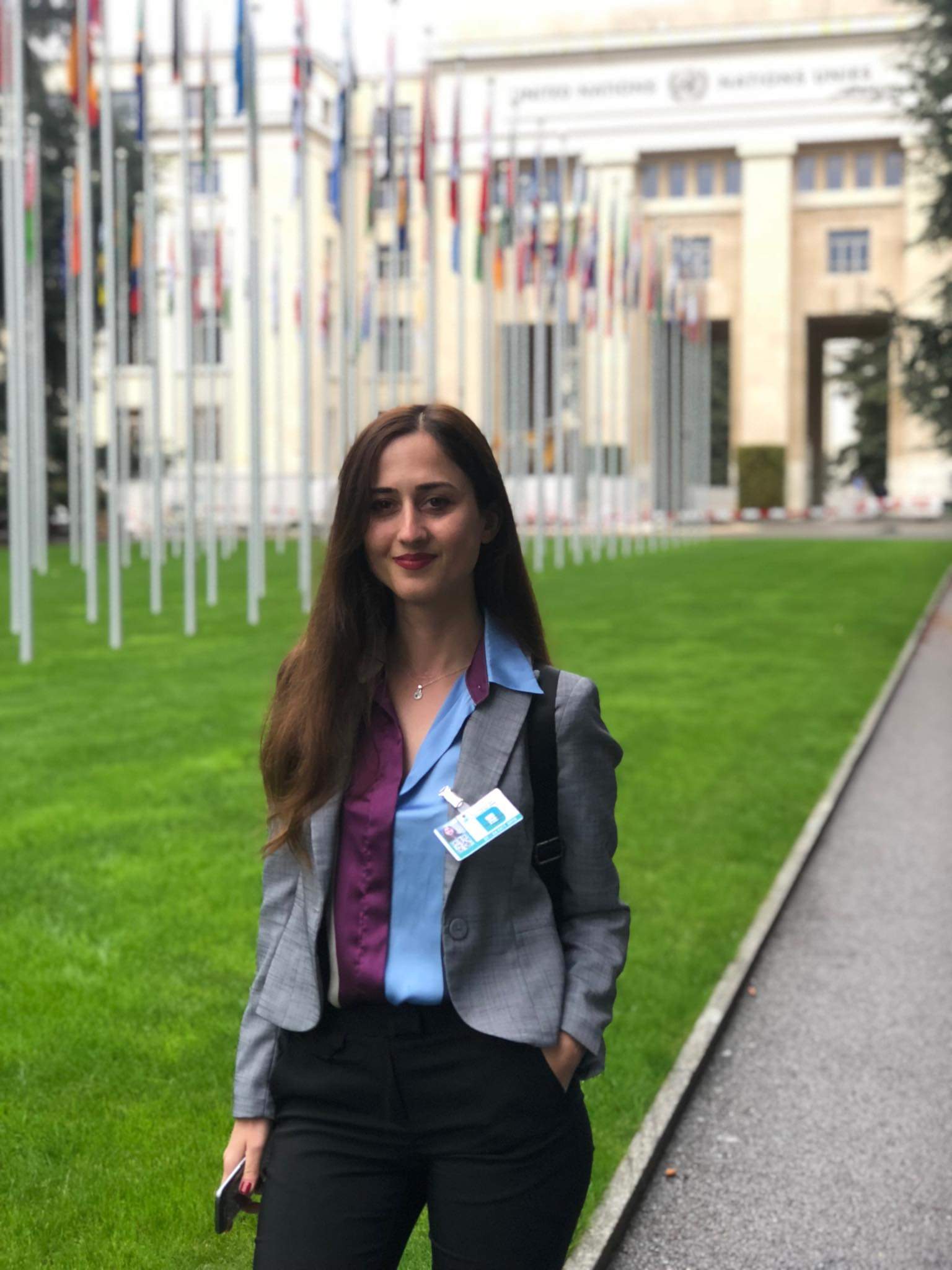 Gvantsa Sivsivadze, Senior Specialist, Water Division, Ministry of Environmental Protection and Agriculture of Georgia
I knew a little about the importance of water five years ago, before I started working at the Ministry. By becoming a public servant, I performed different range of activities associated with international relations, Euro integration and sustainable development. During this period I participated in official national and international meetings and in decision-making processes. My experience was broad, yet, I did not possess an expertise in any of the specific fields within the Ministry. Luckily, I was given an opportunity to participate in one of the working group meetings of the Water Convention held in the UN headquarters in Geneva. The working group was called Integrated Water Resources Management (IWRM). By listening to the experts from various fields, I became aware of the social, environmental and economic significance of water resources, if well managed. I realized that even if the countries like Georgia have abundant water resources, they still require an effective management, and in great deal indeed. I understood the strong dependence of different sectors such as, health, environment, agriculture and energy on water resources. And then, I knew that effective management of the interests of each of these sectors was crucial. This would ensure the different interests to be met and considered equally, while the sustainability of water resources would be guaranteed. Realizing such factors, I became strongly convinced that integrated management of water resources was the direction I was very keen on. Thus with a great motivation to contribute to the sector and gain the expertise in the field, I started working for the Water Division at the Ministry of Environmental Protection and Agriculture of Georgia. I realize that there is a long and challenging way to go in order to gain necessary knowledge and skills. But I am greatly motivated to work hard, be dedicated and constantly challenge myself in growing professionally in the field of IWRM.
I think the key solution to empower women is to inform, engage and consult everyone equally in the decision-making process. By everyone, I mean all different groups of the public. I believe that it is critically important to make sure everyone's voices are heard; everyone's interests are considered; and that everyone has an equal say. Water is a common resource, which equally belongs to everyone, and everyone needs to equally enjoy its benefits.
Once again, I would stress that it is not just information provided to the different groups of the public, but their proper engagement and involvement which serve crucial in political processes. Otherwise, the decisions cannot be informed, nor can they be sustainable.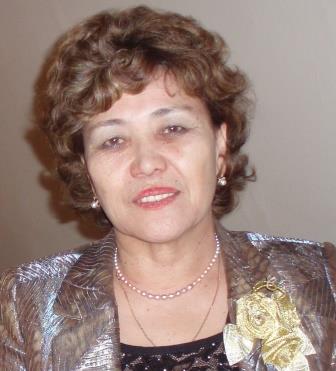 Aijamal Tleulesova, Head of the Water Resources Monitoring Unit of the Department of Environmental Protection, "Kazakhmys Corporation" LLP.
My leadership way is common for women in Kazakhstan. After graduation from institute, I have made a career ladder from an engineer to the head of a department at the Ministry of Land Reclamation and Water Resources of the Kazakh SSR, and then the head of the department of basin inspections at the Committee on Water Resources of the Republic of Kazakhstan, and the head of the Balkhash-Alakol basin inspection. At the same time, I was the state inspector for the rational use and protection of water resources. Also I was engaged in scientific activities, I have the degree of candidate of economic sciences. I have 34 years of work experience in the state agencies. Working in water sector, I was engaged not only in ground water sphere for drinking needs, but also with mining, surface water, and wastewater. It is impossible to calculate water balance if you miss one of the types of water resources.
After collapse of the USSR, I took part in the development of the first Water Code of the Republic of Kazakhstan in 1993, and was also the author of numerous Government Decisions concerning water resources. The first Basin Council in Kazakhstan was established in 2005, as an experimental one in the Balkhash-Alakol basin, I was its first chairman. This work is organized very well and the Council is functioning at full capacity. Now I am the Secretary of this Council.
I take part and often make presentations at various conferences and events of both local and international organizations (UN, UNESCO, OSCE, etc.). Now I occupy several positions: an expert on water resources in the Republic of Kazakhstan; Member of the Scientific and Technical Council of the Ministry of Ecology, Geology and Natural Resources of the Republic of Kazakhstan; National Coordinator of the Central Asian Regional Network for Capacity Building in the Field of Water Resources CAR@WAN. Also I am a consultant for water specialists in the water sector.
In Kazakhstan, a priority isn't given to gender: it isn't important you are male or female. Currently, 3.7 million women are employed in the economy of Kazakhstan, which is 49% of the total number of employees. In Kazakhstan, there are opportunities for the advancement of women, so their career depends on themselves only. Our task is to educate and consult girls and women on water specialization so that they are professionals and patriots of their field.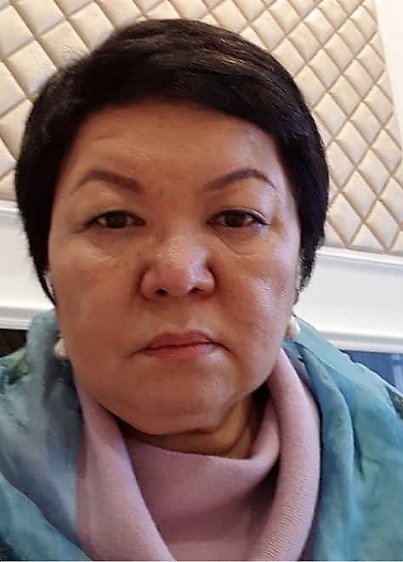 Roza Bekboeva, Head of the Department of Mining Hydrotechnical Construction, Kyrgyz National Agrarian University named after K. I. Skryabin, Candidate of Technical Sciences, Associate Professor, Expert on Education, CWP-Kyrgyzstan
I graduated from the university with a degree in hydraulic engineering more than 40 years ago. Since then, all my professional activities are related to the water sector. My scientific work during a full-time postgraduate study, then in a scientific laboratory was associated with the development of structures that use the properties of the water flow to regulate the water level in hydraulic structures for stabilizing water discharge, to damp the water stream energy in the hydraulic lifting structures and other hydraulic structures.
I have 51 USSR inventor certificates and 33 patents for inventions of the Kyrgyz Republic, for which I was awarded the "Inventor of the USSR" mark. For more than 35 years I have been teaching students, for 15 years I lead the work of the department, which graduates bachelors of "Hydraulic Engineering" and masters within the program "Hydraulic Engineering."
My knowledge of English allowed me to undertake an internship at leading universities and research institutes in Germany, Austria, and Israel, and to participate in international projects on water resources management.
My pedagogical and scientific activity at the university is directly related to the young generation - the future water specialists, including girls. Many of them, after graduation, are actively working in the water sector and are engaged in scientific research. In my opinion, women and girls from university years need to be more involved in solving water management tasks at all levels.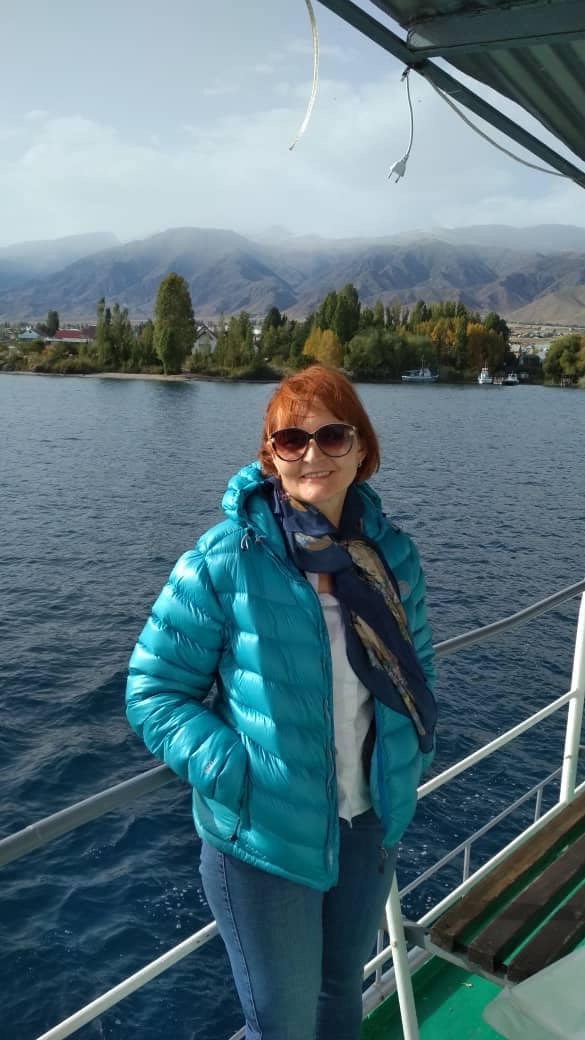 Taisia Neoronova, Ministry of Environmental Protection, Kyrgyzstan
When I was at school, my grandmother told me: "There will be a time when people will look for water on the Earth. Something will shine, they will run, hoping that it is water, but it will be gold, not water. Nobody will need gold, but there will be no water." These words are forever engraved in my memory. Then I did not even imagine that my profession, not just a profession, but a deal that I love will be Water!
Studying in Moscow at the irrigation and drainage institute, I could not have imagined that I would deal with issues of protecting water resources and the environment, rather than designing hydraulic structures, irrigation systems, and everything related to water use and operating systems.
In 1984, I joined the Frunze Basin State Water Inspectorate of the Office for the Rational Use and Protection of Water Resources of the Ministry of Land Reclamation and Water Resources of Kyrgyzstan. Then, in 1985, I attended the course of advanced studies in Tashkent, where I was awarded the qualification of Engineer for the Integrated Use and Protection of Water Resources.
Subsequently, when the State Committee for Nature Protection was formed, and then the Ministry of Environmental Protection, my experience and acquired knowledge, as well as teaching environmental subjects for a long time at the International University of Kyrgyzstan, allowed to deal with environmental issues in general. But still, my main specialty, and what I have been doing from the very beginning of my professional activity, is related to water regulation.
I never remained indifferent to the problems that are associated with mismanagement and pollution of water. I had to read a lot of additional literature, study the research results of various scientists, in addition to what directly concerned my work. My favorite dictum of Socrates: "I know that I know nothing." I am deeply convinced that perseverance and knowledge, responsibility for the work allow you to achieve a lot in your profession.
I think to empower women and girls we have to ensure women's access to water management solutions, support women landowners in registering the land and water ownership, build capacity and raise awareness of both women and men on gender equality issues and their relation to water management, create qualified consulting services for women-farmers, promote a broad understanding that the development of irrigation and its improvement is a matter not only for men but also for women, and provide access to water by building the water supply and irrigation systems.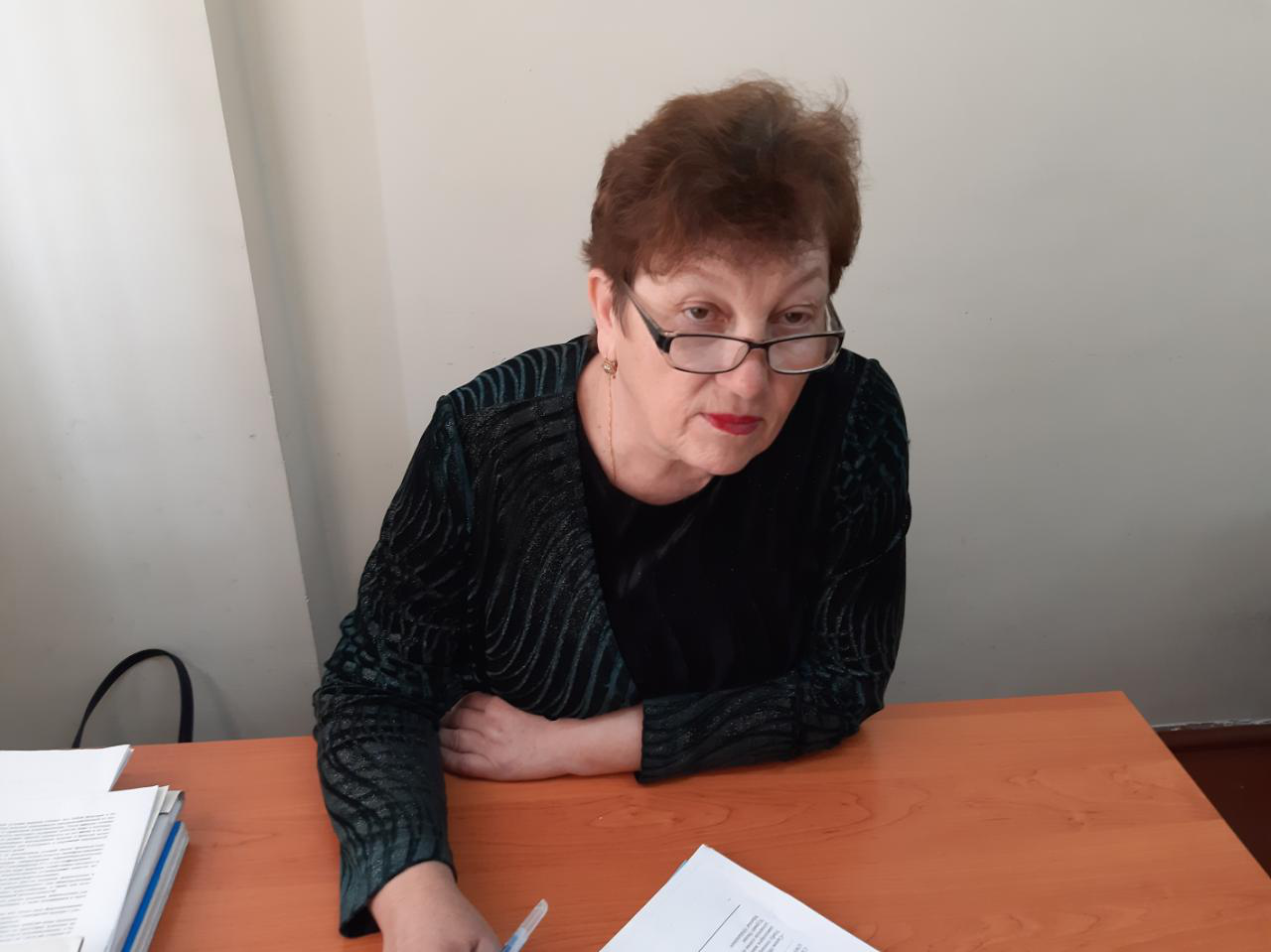 Valentina Boyarinova, Assistant Professor, Ferghana Polytechnic Institute, Uzbekistan
My leadership path was thorny. After graduating from Tomsk State University, I came to my native Ferghana and started to work at the Department of Labor Protection and Environmental Protection at the Ferghana Polytechnic Institute. My public environmental activity began in 1989. My colleagues and I created one of the first public organizations in the Ferghana Valley, the Association for the Environmentally Friendly Ferghana. At first we told students of schools, residents of mahallas about the environmental problems of our region. Then I began practical activities in the water sector.
In the Ferghana region, people aren't provided with clean drinking water sufficiently. More than half of rural residents are using municipal water. The rest half of rural residents use water from open sources: irrigation ditches, rivers, and wells. Water quality isn't practically controlled. In this regard, our organization has been actively involved in solving this problem. "Water is life" and that's all.
Participation in seminars, conferences, trainings on water issues gave me strength for new actions and convinced me that "if not I then who". The motto of my life was the expression "It is useless to complain on the night darkness, it is better to light a candle lighting up the space closest to you". I was engaged in development of documents related to permission for special water use and standards for maximum permissible discharges of pollutants in wastewater. I took part in the implementation of the projects together with such public organizations as NGO "Logos", "Hayet", "Zarafshan", CWP-Uzbekistan. I am the coordinator of the CAR@WAN Network branch in the Republic of Uzbekistan. Also I participate in the implementation of the UzWaterAware project being implemented by CAREC with financial support from the European Union. According to the horoscope, I am Cancer and really love water, this invaluable natural resource.
The President of the Republic of Uzbekistan, the Parliament, the Government of Uzbekistan and civil society organizations remain committed to improving the status of women and expanding their rights and opportunities in accordance with the Beijing Platform for Action.
On August 23, 2019, the Law of the Republic of Uzbekistan "On Guarantees of Equal Rights and Opportunities for Women and Men" was adopted. Despite the impressive legislative base, there are still many unsolved issues regarding the empowerment of all women and girls.
In my opinion, there is not enough legal awareness concerning women rights. What we have to do? To work in this direction, organizing round tables, seminars, trainings, television and radio programs, actively involving women in decision-making processes at all levels, and constantly addressing these issues in the media. It is necessary to intensify the activities of women through various incentives (contests, projects, etc.). We must not forget about working with the male part of the population. This is also very important.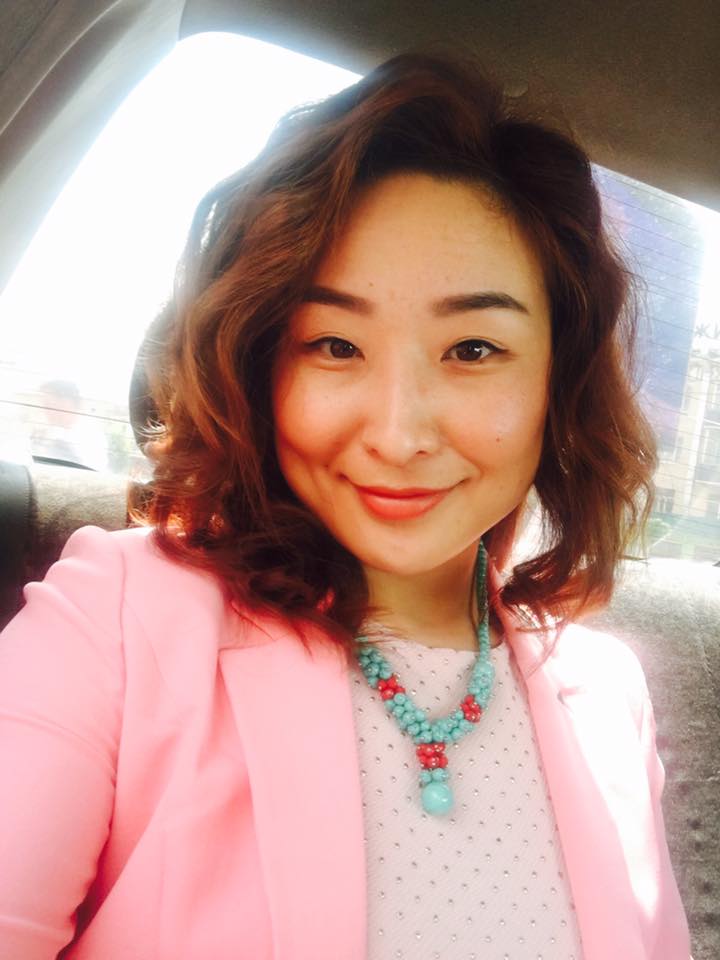 T. Tsetsgee, assistant professor, Mongolian University of Science and Technology
I joined the water sector as professor's assistant in Hydraulic and hydro construction faculty of Mongolian University of Science and Technology in January 2010 after completing the bachelor's degree as Japanese interpreter. That time I did not realize the importance of the sector where my journey has started.
Eventually, I pursued the value of the water sector. Then I had got a chance to study at Water management joint master degree of national 3 universities funded by "the Strengthening the Integrated Water Recourse Management in Mongolia" project in 2011. Then I completed the degree estimating the environmental flow and riparian zone of upstream of Orkhon River using HEC-RAS modeling program with support of the advising professors. It was beginning of water management concept with new wind of environmental flow, riparian zone and flow duration curve to the Mongolian water sector. Since then I have been working as water manager in the water sector. For the past six years, I have involved to develop long term integrated water recourse management plan for surface and groundwater in Mongolia. As we all know climate change has strong impact on Mongolia compare to the other countries, so we try to develop better management actions to protect and utilize the surface water for long run under the impact of climate change and human factors. However, we have been facing the transboundary river related issues with our powerful neighbors to proceed with the initial studies. In order to contribute accomplishing the strategic water projects in Mongolia, We still have to improve our knowledge and skills as water experts. In additionally, we need international support for implementing the water projects for sustainable well-being of the nature and people. Thus, I'm proud to be a cell of water sector of the Globe.
In Mongolia, women are relatively free and powerful. After democratic revolution, families focused on girls' education and kept the boys to carry the heavy responsibility of herding in difficult climatic condition at home. Nowadays, statistics show that the number of single women in cities, and number of single men in suburban areas are increasing.
There is also domestic violence due to differences in education. Thus, it seems to me whether the word for empowering women is translated differently in different countries based on their background which cause the side effect. Therefore, both men and women are essential in building a compassionate society where both sexes are respects each other.