The governance structure includes four bodies:

• The Membership Platform
GWP-Med facilitates a multi-stakeholder platform that brings together 10 major Mediterranean networks of different water disciplines (government, river basins, local authorities, professionals, NGOs, research institutes, irrigators, etc) and over 80 other organisations, institutions and companies working on water issues in the Mediterranean Region from both EU and non-EU countries.
The list of GWP-Med members is available here.
• The Partnership Council
The Partnership Council is the decision-making body of GWP Med. It approves the annual work plan, monitors current on-going activities and provides guidance on all work areas. Its Members are:
Prof. Michael SCOULLOS, GWP-Med Chair

Mediterranean Information Office for Environment, Culture and Sustainable Development (MIO-ECSDE)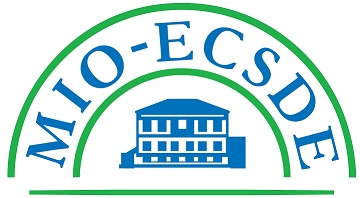 Dr. Khaled ABU ZEID
Centre for Environment and Development in the Arab Region and Europe (CEDARE)

Mr Nicola LAMADDALENA.
International Centre for Advanced Mediterranean Agronomic Studies (CIHEAM)

Dr. Céline DUBREUIL

Mr. David HERNANDEZ GOMEZ

Euro-Mediterranean Irrigators Community (EIC)

Mr. Josep CANALS i MOLINA
The Mediterranean Cities Network (MedCities)

Mr. Ramiro MARTINEZ COSTA
MENBO/REMOC – Mediterranean Network of Basin Organisations

Mr. Hachmi KENNOU
Mediterranean Institute for Water (IME)

Mr. Alessio SATTA

The Mediterranean Wetlands Initiative (MedWet)
Ex-Office Members (without voting right):
GWP: Mr. Darko Manakovski, Senior Network Officer & Global Coordinator, Strategic Partnerships and Resources
GWP-Med: Mr. Vangelis Constantianos, Executive Secretary