The Programme aims to develop capacities of different water stakeholder groups[2] at different governance levels from five countries[3] to improve transparency and accountability practices in water resources management through national and regional activities. Regional alumni workshops target selected alumni from the same stakeholder group of the respective national trainings[4] in order to share experiences between the different countries and reinforce the regional networking on water integrity.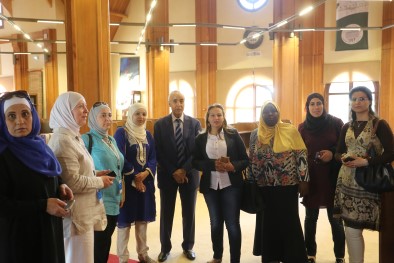 Following the two previous Regional Alumni Workshops that targeted civil society (November 2015, Tunis, Tunisia) and operational/mid-level management staff (February 2016, Dead Sea, Jordan), the recent one targeted women stakeholders to equip them with tailor-made pro-integrity messages and tools. 28 participants from Jordan, Palestine, Lebanon, Morocco and Tunisia gathered in Ifrane.
This 3rd Regional Alumni Workshop included both a theoretical training and a study visit. The participants were presented with key figures related to gender and water governance – unfortunately, alarming ones. They also learned more on negotiating, interacting and developing platforms for dialogue to discuss water integrity and governance challenges in the represented countries. The participants also had the opportunity to individually develop action plans and road maps for the next months, for their respective organizations, and present these to the others, in order to brainstorm and benefit from experiences in other countries.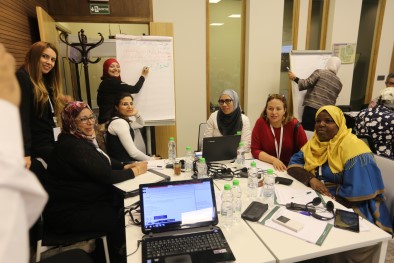 The Workshop included a session dedicated to the establishment of a regional community of practice, fostering water integrity ambassadors in the target countries. Various means were discussed to strengthen the networking and enable participants to stay in contact for better collaboration. Among these, the use of social media through the creation of a facebook group for the Water Governance Facility Alumni Group, was prioritized.
The 3rd Regional Alumni Workshop concluded with a visit to the Fez water treatment plant and the Sebou Water Basin Agency, a public utility responsible for the conservation of public water resources, the promotion of the economic value of water, as well as the financial and technical assistance to water stakeholders. Participants had the opportunity to meet the Agency's general director, the first ever woman leader of a basin agency in Morocco, and discuss with her the challenges she met during her career in a field considered a male-dominated world.
The next, fourth, regional alumni workshop will target public officials and is scheduled for October 2016 in Jordan. The regional alumni workshops will conclude with a regional conference gathering together 5 representatives from each of the focus countries for each group in order to develop a series of recommendations related to water integrity; these recommendations will be presented to competent decision makers from the 5 countries.