The United Nations Office for Sustainable Development (UNOSD) and the Korean Environment Institute (KEI)-Korea Adaptation Center for Climate Change (KACCC) also supported the implementation of the workshop. Global Water Partnership's Armand Houanye led the Regional Training on behalf of UNITAR and GWP Africa.
The Regional Training Workshop took place from the 13th to 16th of September 2017 in Seoul, Korea, back to back with the NAP Regional Expo. 57 participants from 19 Asian developing countries LDCs and non-LDCs (Bangladesh, Bhutan, Brunei – Darussalam, Cambodia, China, India, Iran, Lao, Malaysia, Maldives, Mongolia, Myanmar, Nepal, Pakistan, Philippines, Sri Lanka, Thailand, Vietnam, Yemen) attended the training.
Participants were representatives of the Ministries of Environment, Ministries of Water, Ministries of Agriculture, Ministries of Local Government, Ministries of Foreign Affairs, Ministries of Energy and Ministries of Planning Development and Finance from target countries.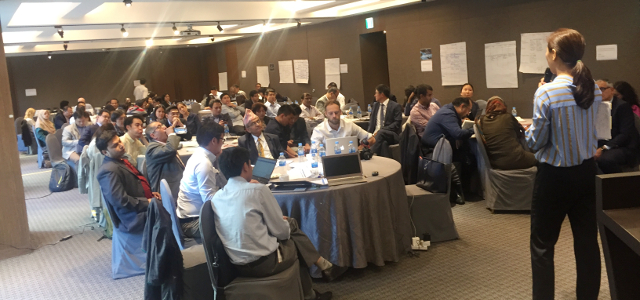 The objective of the Regional Training Workshop was to increase the capacity of policy-makers and technical people for effective decision-making to tackling climate change adaptation for sustainable water resources management and development.
The training also successfully stimulated engagement across all concerned countries, sectors and departments, providing opportunities for high-level discussion, sharing of information and knowledge and team building. The training included seven sessions on: (i) Understanding climate change and the international context; (ii) Climate and hydrological Information and Services; (iii) Scenario-building and vulnerability assessments for decision making; (iv) Stakeholder participation, institutional arrangements and partnerships; (v) Cross-sectoral linkages; (vi) CCA in water resource management; and (vii) Interactive workshop and development of indicative roadmaps by countries representatives.
The NAP-GSP is a joint United Nations Environment Programme (UN Environment) and United Nations Development Programme (UNDP) led initiative, financed by the Special Climate Change Fund (SCCF) and the Least Developed Countries Fund (LDCF). The NAP-GSP supports more than 50 countries, in Asia, Africa, the Pacific, Middle East and North Africa, Eastern Europe, Caucasus and Central Asia (EECCA), Caribbean, Central America and South America.
Activities included facilitating trainings on the NAP process, technical assistance, and providing opportunities for knowledge sharing on NAPs. The NAP-GSP has provided support to developing countries since 2013, through financing from the GEF-LDCF.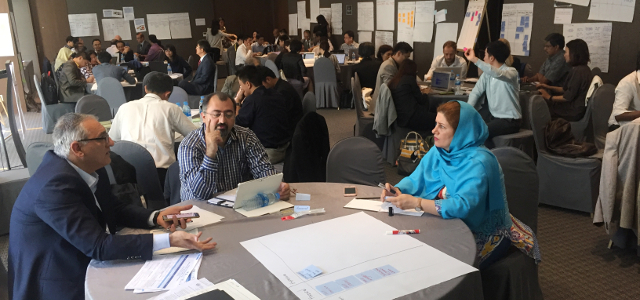 The first phase of the NAP-GSP for LDCs was operational from 2013-2015. During this phase, the NAP-GSP held Regional Training Workshops in which decision-makers from Environment, Planning and Finance Ministries from LDCs were oriented on the steps for National Adaptation Planning as well as on leveraging finance. The programme received funding for a second phase of expanded support to LDCs from 2016-2019.
The NAP-GSP for developing countries is a parallel programme from 2017-2019, funded by the SCCF – currently supporting 24 countries with their NAP processes.