Speaking at the 2nd Zambezi Watercourse Commission (ZAMCOM) Stakeholders' Forum in Lusaka, Zambia Minister Kaziya bemoaned the underutilisation of the basin for the benefit of the people and economies dependent on it.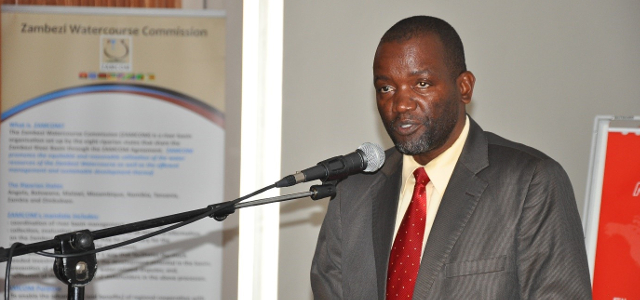 "Given the mounting pressure on the basin, due to increase in population, the impacts of climate change and other factors, better basin management has become a priority, not an option. This requires common understanding and appreciation of the opportunities and challenges that the basin will face at the national and basin-wide levels. It is, therefore, imperative to ensure that all interventions within the basin neither compromise on the ecosystem nor undermine the development of the basin member states", noted Honourable Kaziya on officially opening the forum.
Established in 2014 as an intergovernmental organisation that brings together eight Riparian States sharing the Zambezi River Basin, ZAMCOM functions to promote and facilitate the cooperative management and sustainable development of the Zambezi Watercourse while ensuring reasonable, equitable and climate resilient utilisation of its resources.
The Zambezi River Basin is the fourth-largest river basin of Africa, flowing eastwards into the Indian Ocean. It flows through Angola, Botswana, Malawi, Mozambique, Namibia, Tanzania, Zambia, and Zimbabwe. Home to more than 40 million people, the basin's main economic activities are fisheries, mining, agriculture, tourism, hydro-electric power generation and manufacturing.
Speaking at the same forum , Honourable Dr. Bishop Edward Chomba, the Permanent Secretary in Zambia' s Ministry of Energy and Water Development, Sanitation and Environmental Protection underpinned the cross-cutting nature of water in all economic and development activities as well as the need to manage it well for the benefit of the people and the economy.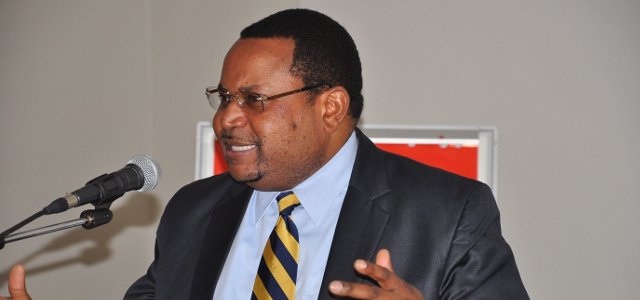 "Water is life and important in our day to day living. It is irreplaceable hence we cannot talk about any development without referring to water. A country cannot develop if it does not recognise the water, neither can it ensure food security without managing its water resources", Dr. Chomba added.
Honourable Minister Kaziya commended ZAMCOM for providing stakeholders a platform to share experiences and exchange ideas on the benefits of transboundary cooperation whilst at the same time providing a good opportunity for everyone to reflect on managing the basin's water resources in a way that enhances its contribution towards the well-being of the region and towards the global socio-economic agenda.
The minister also applauded ZAMCOM for promoting the involvement and participation of key stakeholders in respective member countries and urged the organisation and its member states to put integrated planning at the centre of all their interventions.
Global Water Partnership Southern Africa (GWPSA) partnered ZAMCOM in convening its second Zambezi Basin Stakeholders' Forum which was held on 25 and 26 September 2017 at the Intercontinental Hotel in Lusaka Zambia.
The convention themed, "Benefits of Co-operation and Basin-wide Planning in the Management and Development of Shared Water Resources," was targeted at stakeholders interested in the management and development of the Zambezi River Basin.