The meeting was organised by Sri Lanka Water Partnership (SLWP) with the collaboration of IWMI, CGIAR Research Program on Water, Land and Ecosystems (WLE) and Japan's Ministry of Agriculture, Forestry and Fisheries (MAFF) with the intension of making the system more user friendly at Sri Lankan condition and bring it into the operational decision making platforms of country's agriculture, water management and disaster management agencies.
Experts representing Ministries of Agriculture, Irrigation and Water Resources, Mahaweli Development and Environment, Disaster management, Departments of Irrigation, Meteorology and National Planning, Ceylon Electricity Board, National Water Supply and Drainage Board, Disaster Management Centre, United Nations agencies including UNCEF, UNDP and non-governmental orgnisations were gathered for the meeting.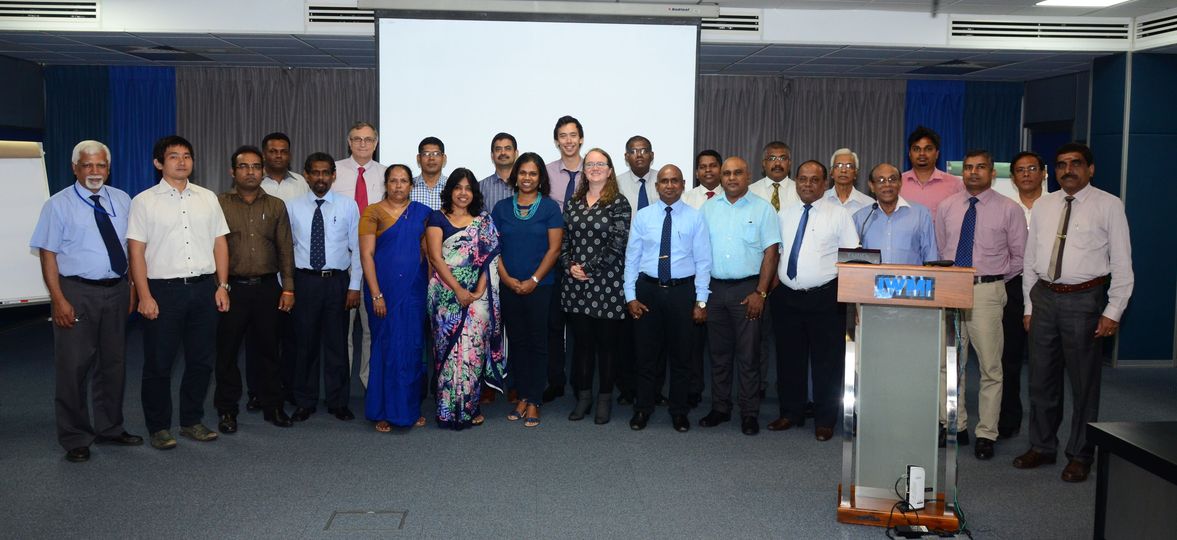 Dr Giriraj Amarnath, Project Lead and Sub-Theme Leader: Water-related Disaster Risk Management (WDRM), IWMI presented how SADMS evolved, the product overview and how the product can be used for the benefit of different sectors including national planning and making policy decisions. The sector and agency representatives provided their ideas to improve the product, suggested potential collaborations and donors, expressed the practical value of such a system in their daily operations and discuss the need for capacity building if they are to implement such systems in their daily operations. Dr Giriraj submitted his intention, of developing a seasonal outlook with much user friendly, elaborative and applicable information based on the system with the collaboration of different ministries and departments. The government authorities showed there keen interest to adopt the system with some amendments according to their particular needs and fulfilment of capacity building.
IWMI developed a near-real time "Drought Monitoring System" for South Asia region using satellite imagery and ground observations. SADMS is a joint collaboration of GWP, World Meteorological Organization (WMO), the CGIAR Research Program on WLE and CCAFS and the Japan's MAFF. The experimental drought products are available in SADMS portal and can be accessed at http://dms.iwmi.org/. Early this year, IWMI has presented this system at a regional workshop held in Delhi, India. Currently SADMS is at its 3rd Phase, capacity building, customisation for national needs and dissemination of the monitoring product in the region.