For the month of June, the CWWA T&T National Section will collaborate with its Partner, the Global Water Partnership-Caribbean (GWP-C), for its June lecture entitled "Ten Building Blocks for Assessing a Sustainable Human Right to Water for Vulnerable Groups."
The lecture will be delivered by Daphina Misiedjan on June 21st, 2016 at 5:15 p.m. to 6:30 p.m. at the CS A/B, 2nd Floor, Block 2 (Department of Civil Engineering) at The University of the West Indies (U.W.I.), St. Augustine Campus in Trinidad.
The presenter, Daphina Misiedjan is a PhD candidate at the Utrecht Centre for Water, Oceans and Sustainability Law which is associated with The Netherlands Institute of Human Rights. She specialises in matters concerning human rights in relation to environmental issues.
Daphina obtained her LL.M. (Masters of Laws) in legal research from Utrecht University in 2013, where she also obtained her Bachelor's degree. During her studies, she conducted research in New Zealand, Curaçao, Suriname and the Netherlands.
This lecture will focus on her current research on finding sustainable solutions to provide access to water for domestic purposes for everyone, especially vulnerable groups.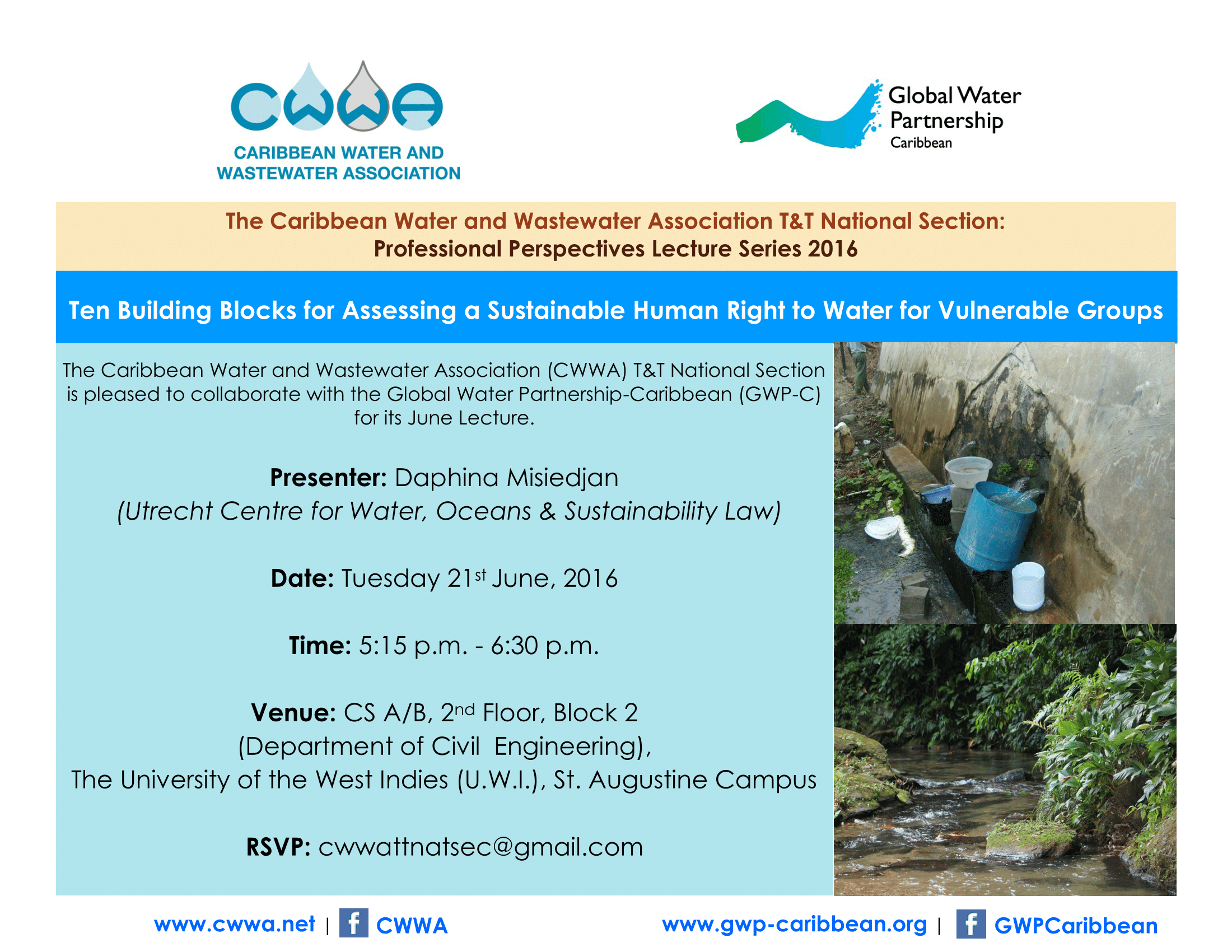 Download flyer for lecture here.