We encourage our Global Water Partnership-Caribbean (GWP-C) Partners to be part of this dynamic online and in-person format, by giving a voice to the Caribbean region on Thursday, September 27th, 2018 at 2:00 p.m. (Eastern Caribbean Time).
Watch the GWP-C session LIVE at 2:00 p.m. on the GWP Facebook Page here: https://www.facebook.com/globalwaterpartnership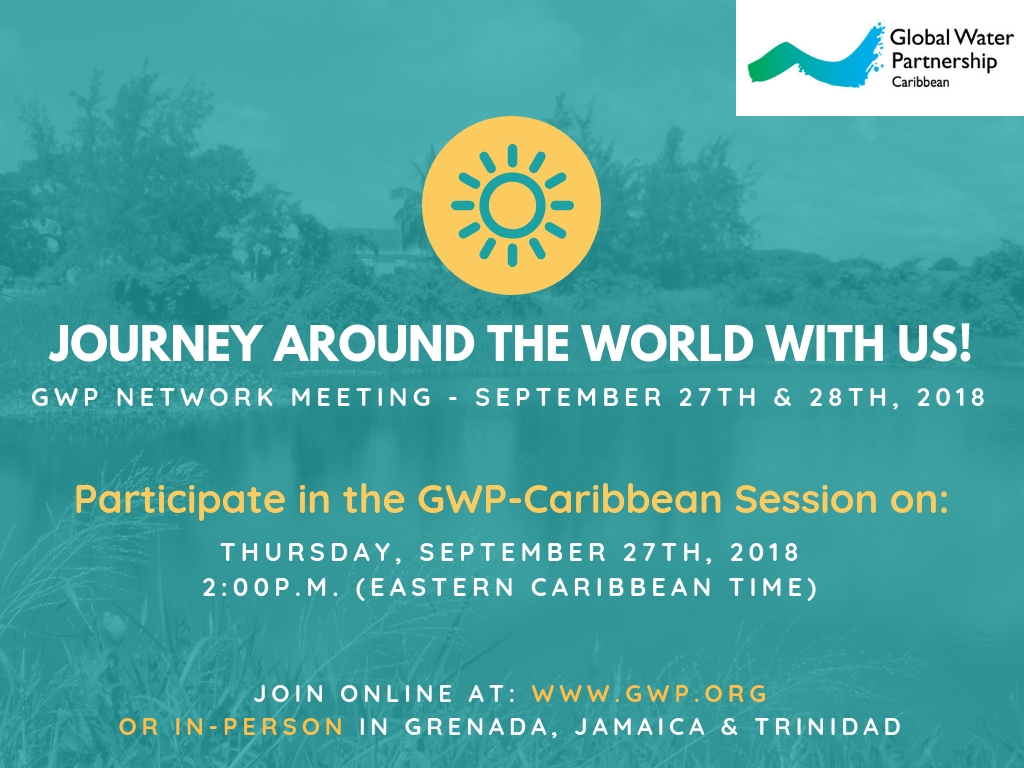 A link will be posted at www.gwp.org by Thursday (September 27th, 2018) prior to the Meeting, for all GWP-C Partners to join. Here's how it will work: bit.ly/2CKoI40.
The Meeting will be lived-streamed from three (3) country sites: Grenada, Jamaica and Trinidad where GWP-C Partners in those countries will have the opportunity to participate in-person.
We look forward to our Partners' participation, so that the Caribbean region has a voice in this global event!
Important Links:
www.gwp.org (GWP Website) – For the Meeting link for the GWP-C Regional Session.
bit.ly/2CKoI40 – Learn more about the Meeting and the "Follow-the-Sun" format.
GWP Facebook Page – For more updates on the Meeting.
GWP Twitter Page – For more updates on the Meeting