In your community, do you believe there are any persons/groups/sectors being left behind in terms of access to water and sanitation?
The competition which was called the World Water Day 2019 Caribbean 1-Minute Challenge was based on the WWD theme "Leaving No One Behind." An adaptation of the central promise of the 2030 Agenda for Sustainable Development: As sustainable development progresses, everyone must benefit.
Video entries were received from across the region, all worthy of acknowledgement. After careful deliberations by the competition's judges the winners were:
1st Place Winner – Jeavon Sanker (Belize)
2nd Place Winner – Renuka Persaud (Guyana)
3rd Place Winner – Irice Reyes (Belize)
Viewers Choice – Giselle Seaforth (Trinidad and Tobago)
Here's a more in-depth look at the winners of the GWP-C & CWWA World Water Day 2019 Caribbean 1-Minute Video Challenge and what inspired them to enter the competition:
Winner – Jeavon Sanker (Belize)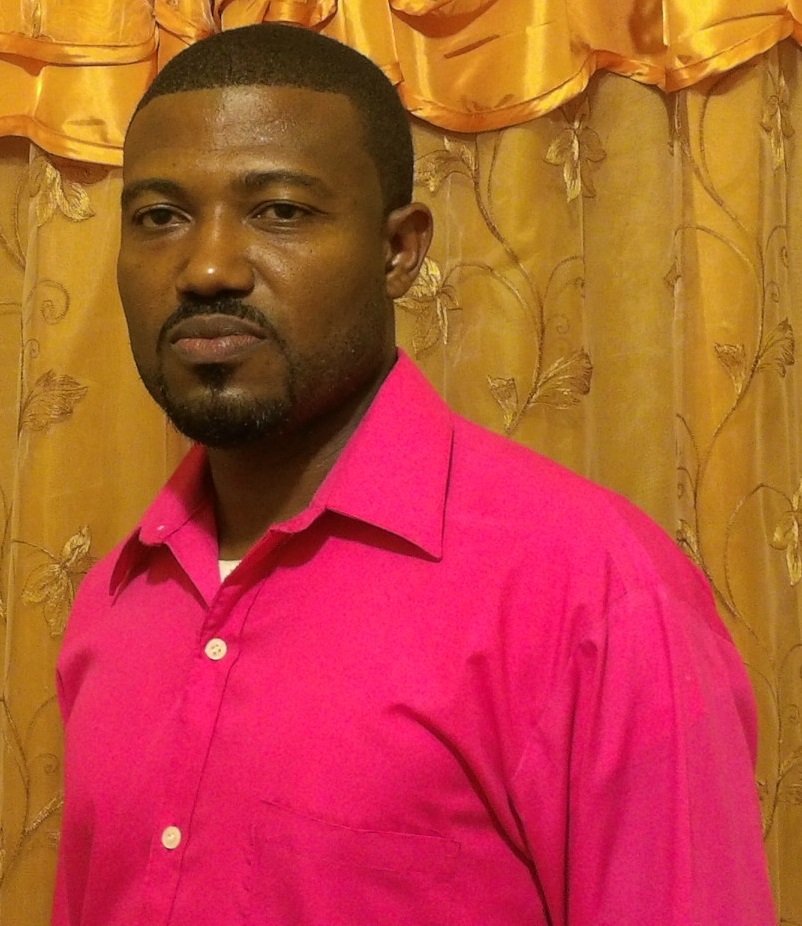 Jeavon Sanker is married and has two daughters. He is a teacher at the Alvin Young Nazarene High School in Succotz Village, Cayo District in Belize. His hobbies include videography, computer animation and graphic designing. He is also the co-manager of Home Studio Productions; their Facebook Page showcases projects done for other competitions and organisations, promoting environmental sustainability and other themes.
His interest to create awareness on sustainability and environmental issues peaked after he majored in Environmental Science and Biology. According to Jeavon "I entered the competition to find out why many people use to do laundry at the river in the Succotz Community." He explained that "not until this opportunity, was I aware of the serious lack of access to clean water, that some members in the community were having."
Jeavon shared that winning the World Water Day 2019 Caribbean 1-Minute Video Challenge is a great encouragement for him to continue to use his videography ability to create awareness on such topics. He also said, "my triumph in this competition, serves to encourage many of the young people at my school who are interested in pursuing videography and computer animation."
Jeavon thanks God foremost, his family members, colleagues and the many students that have supported and encouraged him through this competition. Watch Jeavon's video here.
2nd Place – Renuka Persaud (Guyana)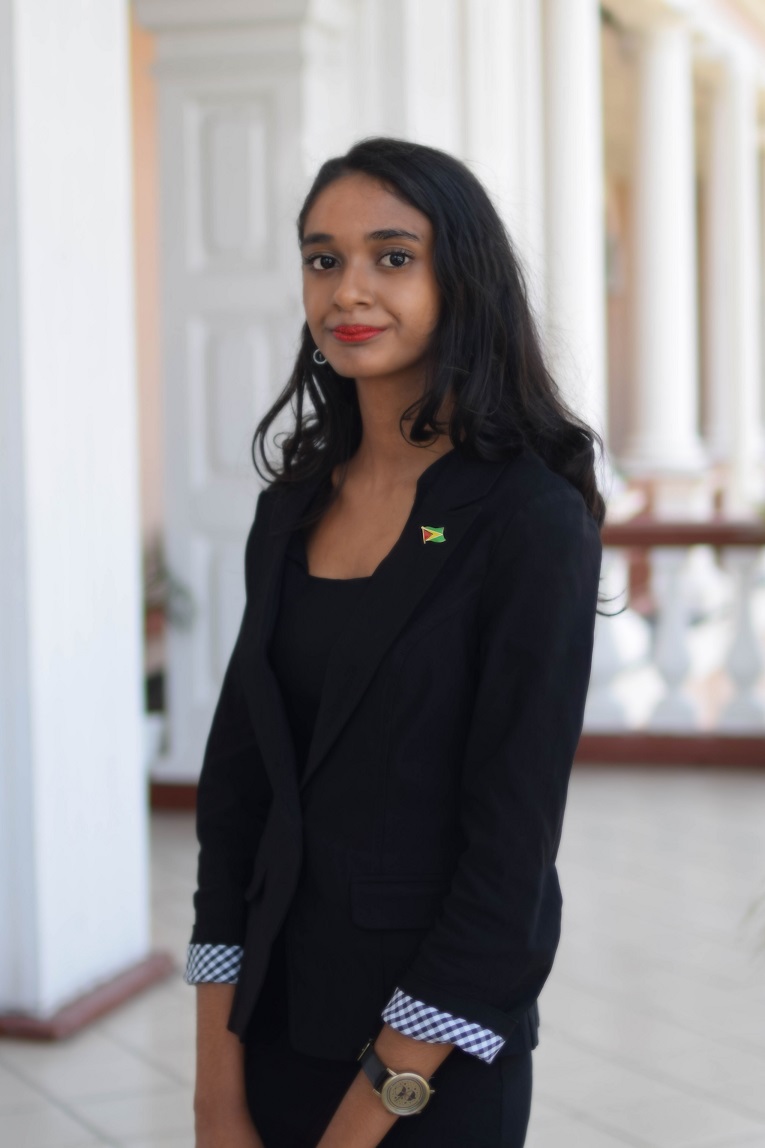 Renuka Persaud is 18 years old now and will soon be heading to the University of South Florida, to continue studying Computer Science, with the aim of becoming a software engineer.
Although she completed CAPE at Queen's College (Guyana) in 2018, attaining 6 one's, 2 two's and even a merit in the ICT stream, she decided to take a gap year for community service before going off to college. In addition to community service and volunteering, she also paints, reads, programs and animates in her spare time.
She saw the call for submissions to the World Water Day Caribbean 1-Minute Video Challenge, during the time when her village, along with several others were experiencing a week-long water outage for no stated reason. The coincidence of seeing the competition at such a relevant time, urged her to participate. According to Renuka "I believed that submitting my video could be a small step towards raising awareness of our current water issues."
Renuka shared that when she saw that she earned second place in the competition, she was absolutely thrilled. She said "I put a lot of effort into my video; it took an entire day to complete since every frame was hand drawn, so I was delighted to know that the judges actually liked and appreciated my little self-animated video." She further shared "I feel incredibly grateful that I was even able to participate and voice our problems to a larger audience." Watch Renuka's video here.
3rd Place – Irice Reyes (Belize)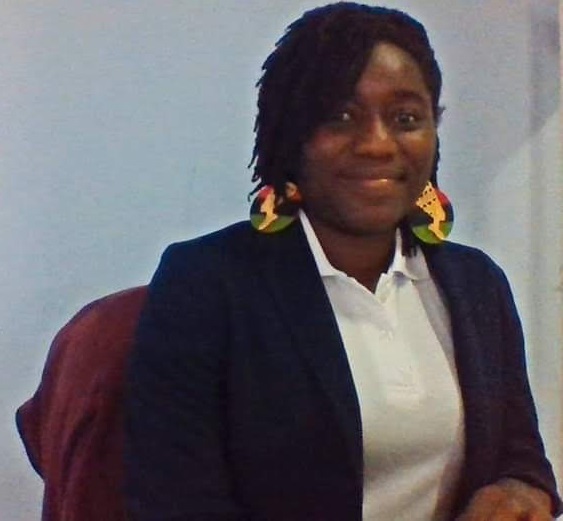 Irice Reyes is the co-owner and manager of Yellowkidd's Fast Food & Videogames (Entertainment), founded in 2017 in her hometown Dangriga, Belize. The 27-year-old works full time as the Team Lead/Supervisor for Dealer Technical Services (DTS) Department at Dealer Spike Belize LLC; a world-wide digital advertising company.
She is a proud Belizean native of Garifuna & Creole descent, who graduated from Stann Creek Ecumenical Junior College (SCEJC) with a dual Associate's Degree in General Studies and Science (Computer Science & Environmental Science). She later continued her studies at the University of Belize in Natural Resource Management.
In keeping with her passion for volunteerism, she served as a Facilitator at the 2015 UNESCO Center for Peace IMUN/STEM International Summer Camp in Frederick, Maryland, USA where she earned The Governor's Volunteer Service Certificate. At home in Belize, she also volunteered with various NGOs and sport teams to help develop the youths. When she's not working or managing her business, Irice enjoys volunteering, traveling, cooking and watching documentaries.
She entered the competition, as she was inspired by her grandmother who's featured in her 1-minute video. According to Irice "St. Margarett's Village is a very popular tourist destination and also a place where numerous volunteers, USA volunteers visit as well to help the community." She explained that there have also been multiple incidents of health issues. However, there has been no improvement in something as basic as water and sanitation over the years. Irice shared that "the water issue in this village has been ongoing for so many years." While shooting footage, her grandmother shared a vast amount of information that's of high importance, including attempts made in the past to fix the issue.
Irice stated that a large portion of information was unable to make it into her video submission, but she plans on completing the full documentary and sharing it online to continue spreading awareness on this ongoing issue in such a beautiful community. Her cousins David and Delvin who are also featured in the video, were interested in getting the story out as well, because they don't believe any child should have to live without having clean running water or proper sanitation. Her cousin David currently suffers from a hernia due to lifting heavy loads of water for so many years and he hopes that no other child goes through the same fate.
Irice shared that she was very ecstatic about learning about the results of her video entry. She is grateful that this information has been shared on such a large, influential platform because it helps to achieve the initial goal which is to spread awareness of the ongoing issue of proper sanitation and lack of clean running water at St. Margarett's Village, Cayo, Belize. Irice also submitted a photo for a World Water Day 2019 competition held in Belize by the Belize Water Services (BWS) where she placed 2nd overall in the Single Photo Category. Proceeds won from these World Water Day competitions will go directly to her grandmother to help the family. Watch Irice's video here.
Viewers Choice – Giselle Seaforth (Trinidad and Tobago)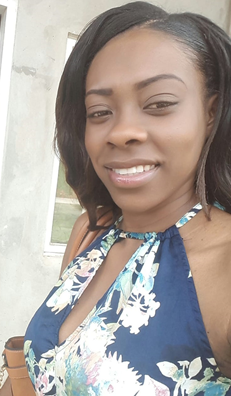 Giselle Seaforth resides in Bethany, Tobago. She is a qualified educator by profession who specialised in secondary education and cooperate training. She is a passionate individual who loves to share knowledge whenever possible, that is with anyone at any time anywhere. She is very family oriented and enjoys taking part in physical activities, traveling and contributing to society.
As an educator, she has always been inspired to share knowledge in creative ways through several mediums. According to Giselle, "I used the video to critically inform and educate members of the public of the significance of water and sanitation." She was also inspired by the fact that her community has access to clean water and sanitation, when compared to that of other communities. Giselle shared that "I can vividly remember as a child, my community did not have access to water because of our location from the main pipe. However, this problem has since been resolved due to major improvements and as such, the villagers in my community currently enjoy having access to clean water and sanitation." This she said, was certainly a gratification and motivation behind creating her video.
When asked about winning Viewers Choice, Giselle said "I am elated, astonished and very much grateful to sum it all up." According to Giselle "I currently feel like an ambassador for GWP-C & CWWA." She pointed out that she was astonished about her win because she first heard about the competition the said evening it was ending but that didn't deter her from entering. She is grateful for the individuals who liked, viewed and commented on her video both on Facebook and YouTube, as it is seen as a platform to educate the public.
According to the words of Giselle's song used in her video "We use it to drink yeah, we use it to cook yeah, we use it to plant yeah, we use it for recreation…It's a necessity, everybody using it, water-water for all – it simply states that water is a fundamental aspect of life and should be accessible and conserved." She further pointed out that "The United Nations stated that humans have a right to clean water and sanitation and it is therefore pivotal, that humans have access to water regardless of their geographical location or developing status. Every individual deserves to be aware of the value of water, because water is life and by 2030 they should have full access to it and never thirst again." Watch Giselle's video here.
The GWP-C and CWWA's World Water Day 2019 Caribbean 1-Minute Video Challenge, is a reminder that everyone has the power to contribute to building awareness on water issues and better water management. Water is everyone's business!