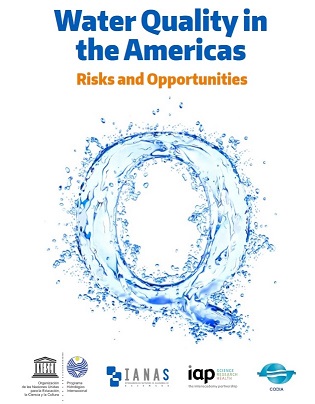 The publication represents a unified effort by the Academies of Sciences from 21 countries of the Americas and is the work of a team of 148 authors, all experts in different aspects of water sciences, led by IANAS. The objectives of the effort are to identify and analyse specific problems of water quality and offer suggestions for better management. The book contains an evaluation of surface and groundwater qualities and their impacts on human consumption, agriculture and ecosystem services in each country.
The publication includes a Special Chapter on "Water Quality and Alternative Energy Nexus in the Americas" by Dr. Kwame Emmanuel (from Jamaica) and Anthony Clayton. The Chapter which starts on Page 149, focuses primarily on the LAC in using renewable energy to improve water quality.
Some inputs from Partners of the Global Water Partnership-Caribbean (GWP-C) and references to the GWP-C and the Global Water Partnership (GWP) are included in the resource.
Download the new publication here.