The Global Water Partnership (GWP) has for many years recognised the critical importance of creating avenues for young people to have a role in water governance and management. Development challenges will ultimately be inherited by youth. Young people are providers of solutions and have ideas and energy to act for sustainable development. The entire GWP network made up of its 13 Regional Water Partnerships across the world, believe in empowering young people to be agents of change in contributing to water security.
This commitment is reflected in GWP's move to create a permanent independent youth seat on its Steering Committee (SC), for which it issued a global call for nominations earlier this year.
Global Water Partnership-Caribbean (GWP-C), as the Caribbean arm of the GWP, is delighted to share and congratulate Ms. Jamilla Sealy from Barbados, who is the confirmed candidate appointed to the newly established youth seat on the GWP SC. Her official 3-year term on the global Committee will begin on December 1st, 2020, where she will work together with other SC members to support the vision (a water secure world) and mission (to support the sustainable development and management of water resources at all levels) of GWP.
Jamilla Sealy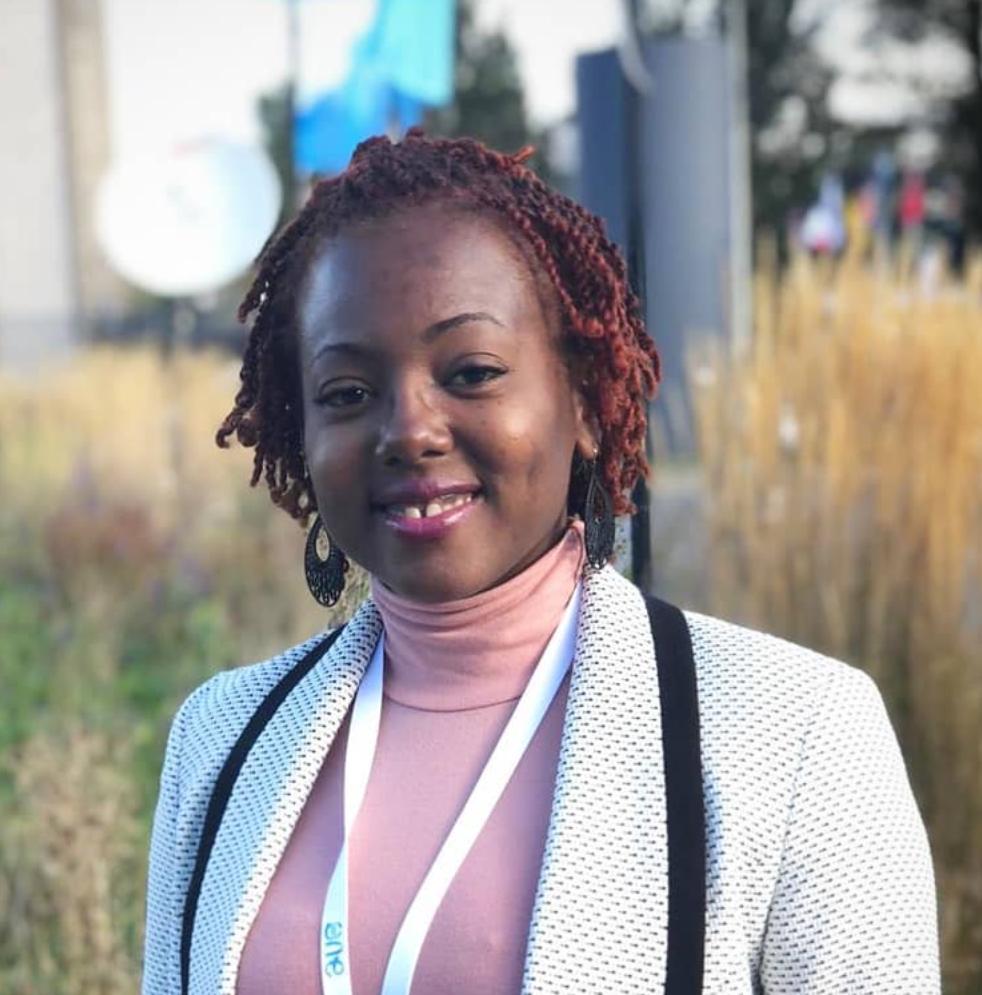 At 32, Barbadian Jamilla Sealy is an environmental professional, currently working as an Assistant Project Coordinator in the Biodiversity and Conservation Section of the Ministry of Environment and National Beautification in Barbados. She has forged her path to environmental management and education from a young age, growing up in a rural area and curious about how nature works.
For her educational career, she gained an Associate's degree in Environmental Science from Combermere School and a Bachelor's degree in Environmental and Natural Resources Management with Biology and a Master's degree in Natural Resources and Environmental Management with a Climate Change focus, both from The University of the West Indies (UWI). She was an educator between 2010 and 2018, teaching various subjects at secondary schools including Geography and Environmental Science.
She is a long-standing member of the Caribbean Youth Environment Network (CYEN); an organisation that has and continues to be, an invaluable Partner of GWP-C since 2004 (the year GWP-C was established). Jamilla joined CYEN in 2013 and since then, she was able to participate in and coordinate several consultations, panel discussions, workshops, exhibitions, led research studies and coordinated education and awareness activities for youth, civil society and the public at both the national and regional levels. She also became the Regional Chairperson of CYEN between 2014 – 2019.
Jamilla has also participated in various regional and international conferences such as the United Nations Biodiversity and Climate Change Conferences representing CYEN. Throughout her journey, she gained notable accomplishments, including the Queen's Young Leader Award, Commonwealth Young Achiever, One Young World Ambassador and the Latin America and the Caribbean representative for Disaster Risk Reduction.
She aims to become a natural resources specialist in the near future and continue to enable youth to address development issues.
GWP-C had the opportunity to reach out and congratulate Jamilla on her achievement. When asked "What does it mean to you, knowing that you are the first person (and from the Caribbean) to hold the first-ever youth seat on the GWP SC?" she shared:
"To be the first for any such position is an amazing accomplishment and responsibility. Being the first youth, also being a female of African descent and from the Caribbean, which are often under-represented in the global sphere, it is a humbling experience. As the first youth on the steering committee, it shows that the world is changing and allowing youth to actually be a part of the decision-making processes. Kudos to GWP. I know how tough it is to fight for meaningful youth participation and I am elated to see it happening while I'm still a youth. I hope to make youth everywhere proud and pave the way for others who come after. Like American Vice President-elect Kamala Harris recently said, 'I may be the first..., but I will not be the last'."
In our interview with the young professional, GWP-C noted her long-standing membership with the CYEN and asked "How do you think your involvement in CYEN and your other related environmental activities and experience, have prepared you for the position on the GWP SC?" Jamilla explained:
"CYEN has definitely paved the way for me to link education to environmental advocacy. When I took up leadership positions within CYEN, such as Project Coordinator and Regional Chairperson, they gave me the experience to be confident enough to apply for this opportunity. I was able to interact with diverse youth in my country, the region and worldwide, and experience the challenges that youth advocates face. I am able to communicate technical information like I did with teaching and use it for advocacy, gain lots of skills I never would think I would get and also have a larger platform to reach more people."
Jamilla's words of advice for other young professionals like herself, with a passion for water management and the environment, trying to get more involved in water governance, management and decision-making are:
"To ensure that you are very knowledgeable about the topics and able to communicate the technical language to the general public, so that everyone would be able to understand. This would be more useful for change to occur. Once you know your stuff, you would be more respected as a young professional in the environmental field by peers and older adults. Additionally, you should do work on the ground locally. It would only be additive to your experience." She also shared that "Volunteering your time is important; it can definitely build your character and change your life. It changed mine."
This unique step by GWP in creating a youth seat on its Steering Committee will not only ensure full information and voting rights for a strong youth perspective but supports its ongoing dedication to youth participation in water governance and management, as outlined in its Youth Engagement Strategy published in 2015 and Global Strategy 2020 - 2025.
We wish to congratulate Jamilla Sealy once again on this notable accomplishment!