In 2021, the Global Water Partnership-Caribbean (GWP-C) saw the need and opportunity to convene a Caribbean Science Symposium on Water; the first of its kind for the region. The three-day virtual event commenced after World Water Day (celebrated on March 22nd) from March 23rd – 25th, 2021 under the theme: "Building Resilience in the Regional Water Sector to Address Climatological and Hydrological Risks and Threats."
The 2nd Caribbean Science Symposium on Water
From March 20th to 24th 2023, the Global Water Partnership-Caribbean (GWP-C) will host the 2nd Caribbean Science Symposium on Water. Its main theme will be "Conservation and Innovation: Changing the Regional Water Paradigm".
The first regional water science symposium featured a number of cutting-edge research papers and presentations that addressed a number of relevant issues confronting the Caribbean water sector, including challenges related to water storage, treatment and distribution and the threats posed by climate change. This second symposium builds on the first, by focusing on conservation and innovation priorities for the regional water sector.
This Symposium will feature papers and projects that address key thematic areas, and seek to bring together scientists, practitioners, policy experts and other water sector stakeholders working at the intersections of conservation, technological innovation and management.
This Symposium aligns well and supports several recent and ongoing regional initiatives and programmes. It is designed not only to be an opportunity to share research outputs but importantly provide interactive opportunities to bridge the gap between science outputs and policy formulation.
The bi-annual event is one of the first of its kind for the Caribbean and aims to feed into several regional and global activities in 2023 of importance to the Caribbean Community. The initiative will be a signature event for the Global Water Partnership-Caribbean (GWP-C) and is expected to provide a dynamic platform to actively engage scientists, policy makers, youth, and other stakeholder groups on water-related issues.
To learn more the 2023 Symposium Brief can be accessesed here: 2023 Brief - 2nd Caribbean Science Symposium on Water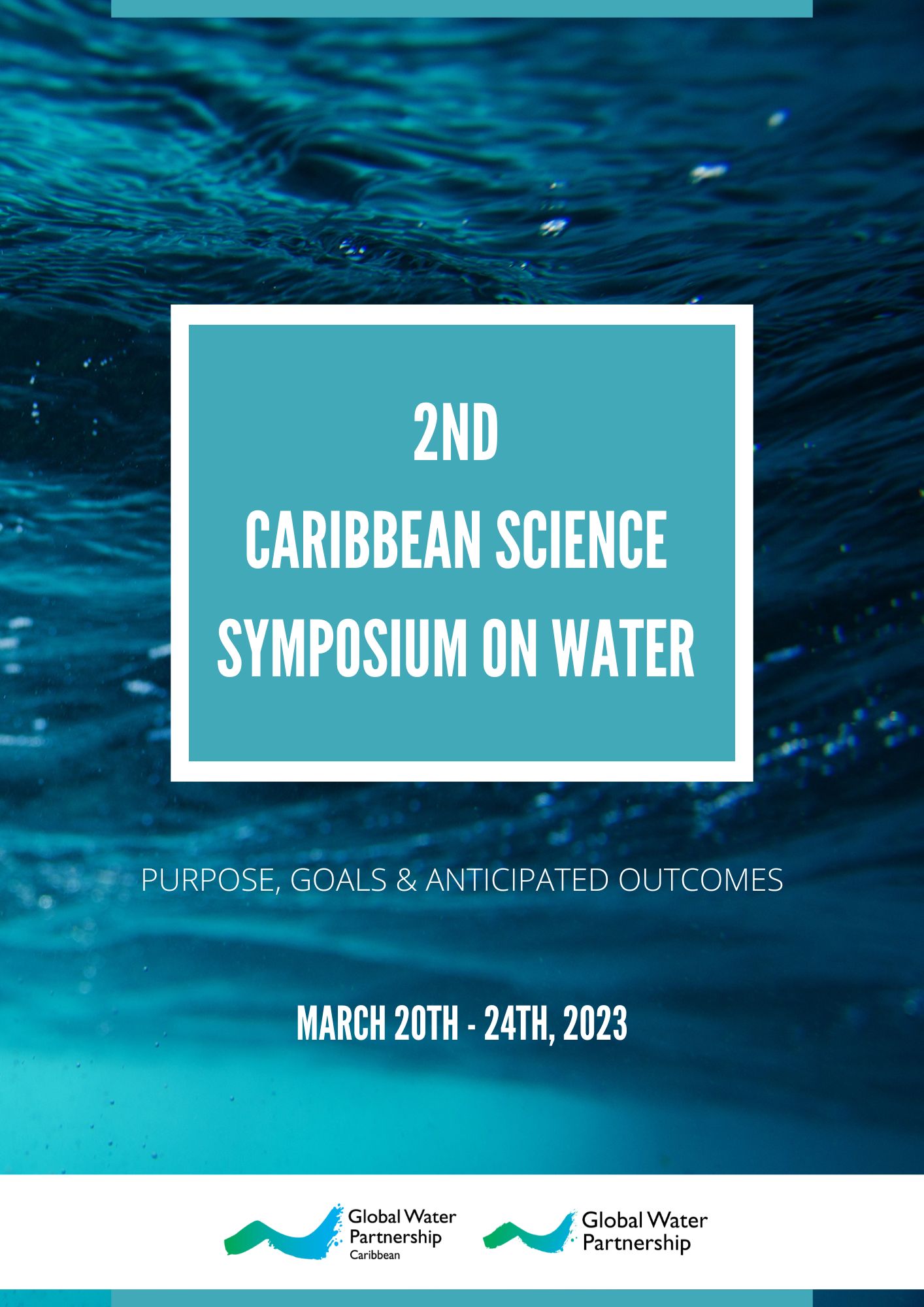 Addtional information will be posted to the Symposium website in the weeks leading up to the event.
Access the Symposium website here: https://www.caribbeansswater.com/