It provides a unique opportunity for young persons from the Caribbean between the ages of 18 to 34 years, to pitch innovative and impactful water project ideas to support better water resources management in their community, country or the Caribbean region under the themes:
Water and Climate
Water and Agriculture
Water and Health
Water and Energy
Water and Tourism
For the 2020 edition of the competition, GWP-C has partnered with the Caribbean Climate Innovation Center (CCIC); an organisation committed to developing a culture of innovation and entrepreneurship in the Caribbean, particularly through enabling entrepreneurs to solve climate-related challenges. CCIC is known for its tailored programmes in the region, which provide entrepreneurs with first-world business development training, business model development, mentorship, prototype development, networking and more.
Entrants in the competition were required to submit a project proposal and a 3-minute video pitch describing their water-related project idea or existing project. Submissions were received from around the Caribbean region and competition's "Review Sharks" have confirmed that five (5) applicants will advance to the Finals:
Ajani Jacobs (Country: Jamaica)
Chandelle O'Neil (Country: Trinidad and Tobago)
Xarielle Gittens (Country: Guyana)
Dareem Jeffrey (Country: Trinidad and Tobago)
Romiero Griffiths (Country: Jamaica)
Meet the Finalists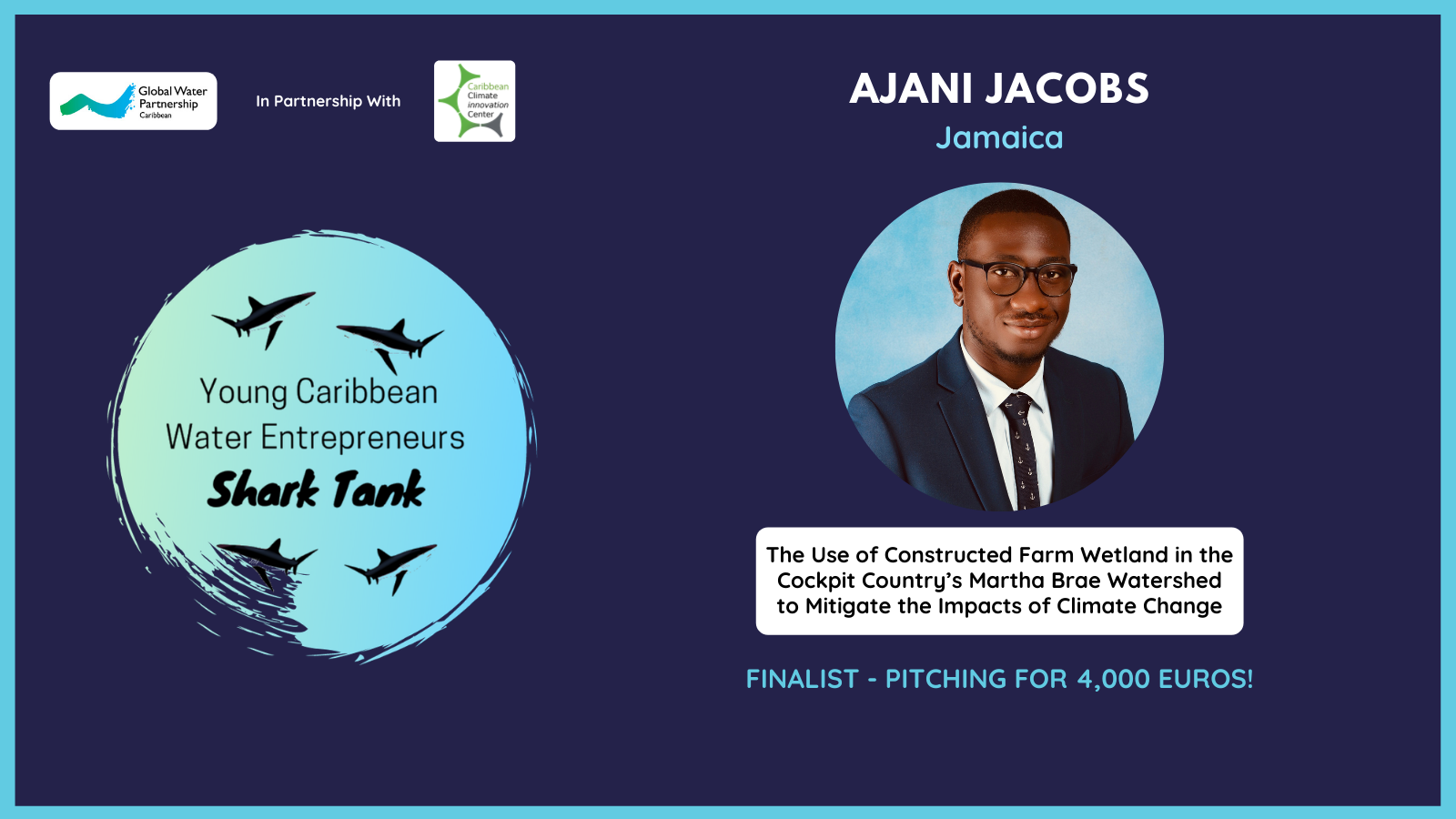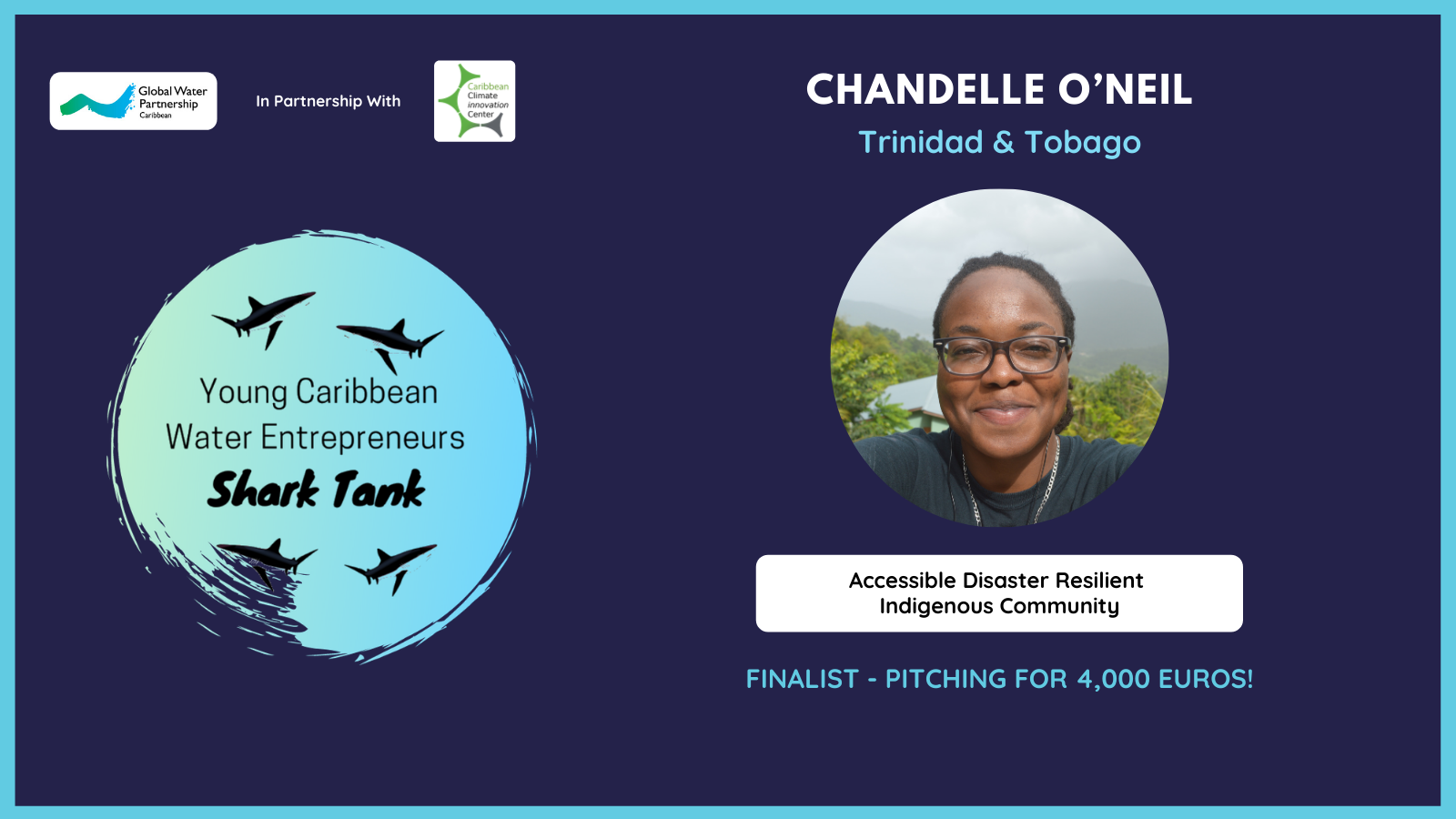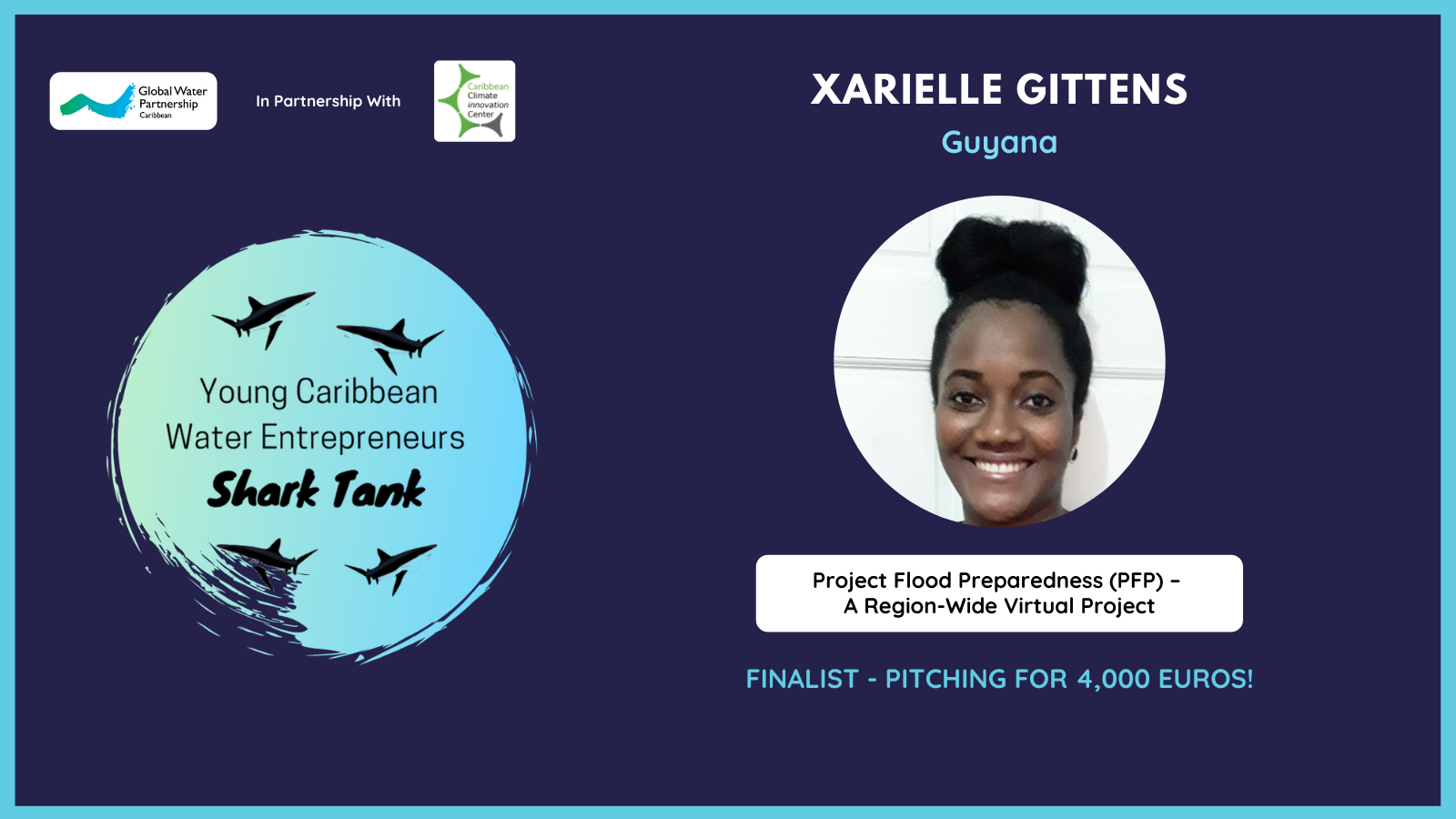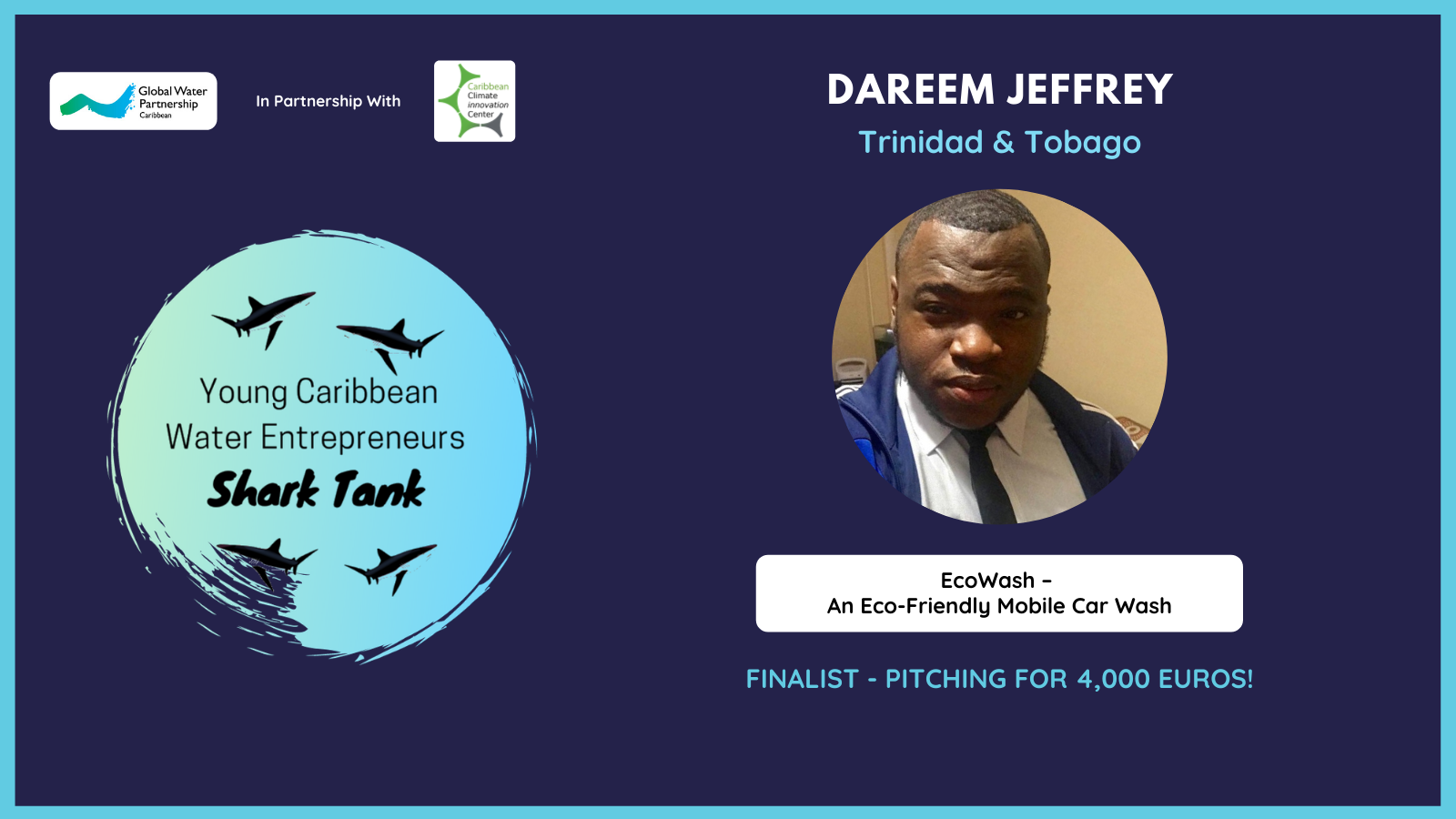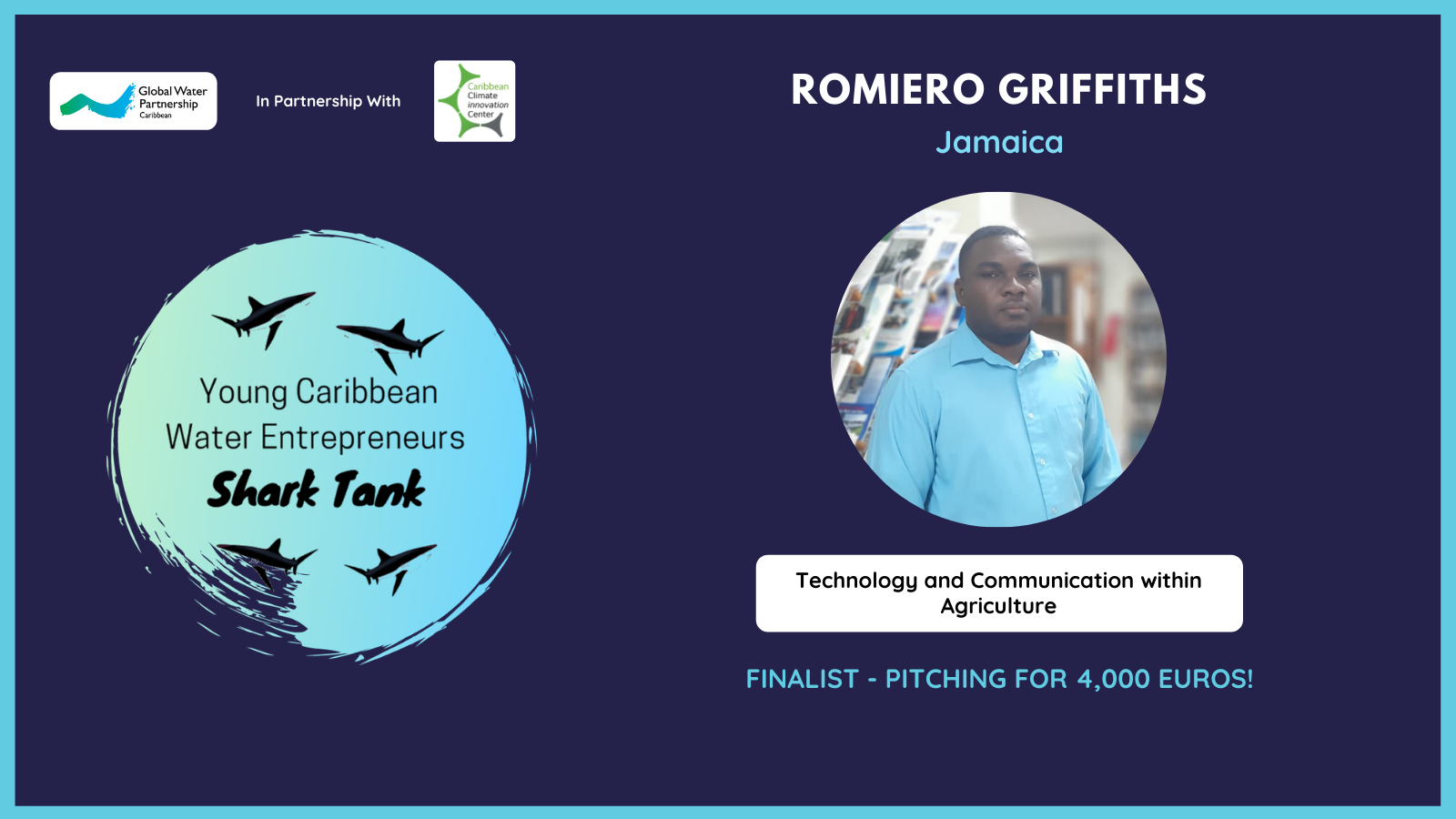 The five (5) finalists will have the opportunity to pitch their project ideas to a panel of "Sharks." Finalists received feedback, critiques and advice on their submissions, which will help them prepare for the final pitch round. The candidate with the best pitch will win 4,000 Euros to advance their water-related project. The Finals take place this Saturday, November 28th, 2020.
Through GWP-C's partnership with the CCIC, all finalists will be eligible for:
Full access to CCIC's Accelerator Programme and suite of courses via their clientbizz platform.
Access to 16 modules that cover a range of business development areas.
Introductory access to the CCIC GrowthWheel Platform, which provides an alternative to the conventional business plan and a wealth of other material on entrepreneurship, as well as strengthening and growing a business.
We wish to congratulate the finalists and all participants in the competition. The Young Caribbean Water Entrepreneurs Shark Tank Competition is one of the ways, GWP-C continues to empower and engage young people in the Caribbean to be involved in providing solutions for better water resources management.
Note: All project ideas submitted, remain the works of participants.