Global Water Partnership-Caribbean (GWP-C) has released a Perspectives Paper on "Implications of the COVID-19 Pandemic for the Caribbean Water Sector."
The Perspectives Paper was prepared by the GWP-C Technical Committee. It explores and highlights several key areas related to water that need urgent attention in the Caribbean's response to the COVID-19 pandemic, such as:
Ensuring safe, adequate and reliable access to potable water and sanitation services for vulnerable segments of society.
Preparing for the impacts from extreme climate events.
Preparing for increased household water demand.
Promoting sound science-based decisions.
Utilizing available technologies to increase online payment options for customers.
Monitoring of source water and wastewater effluents.
Importance of regional cooperation.
The Paper also discusses a future outlook, acknowledging that the COVID-19 pandemic offers a unique opportunity to advance thinking around Integrated Water Resources Management (IWRM). It shares that "Bridging the gap between policy and science and promoting broad stakeholder participation in decision-making processes could go a far way in improving the management of freshwater resources in the region."
The new Perspectives Paper is intended to galvanise discussion within the GWP-C network and the larger water and development community. Download it here.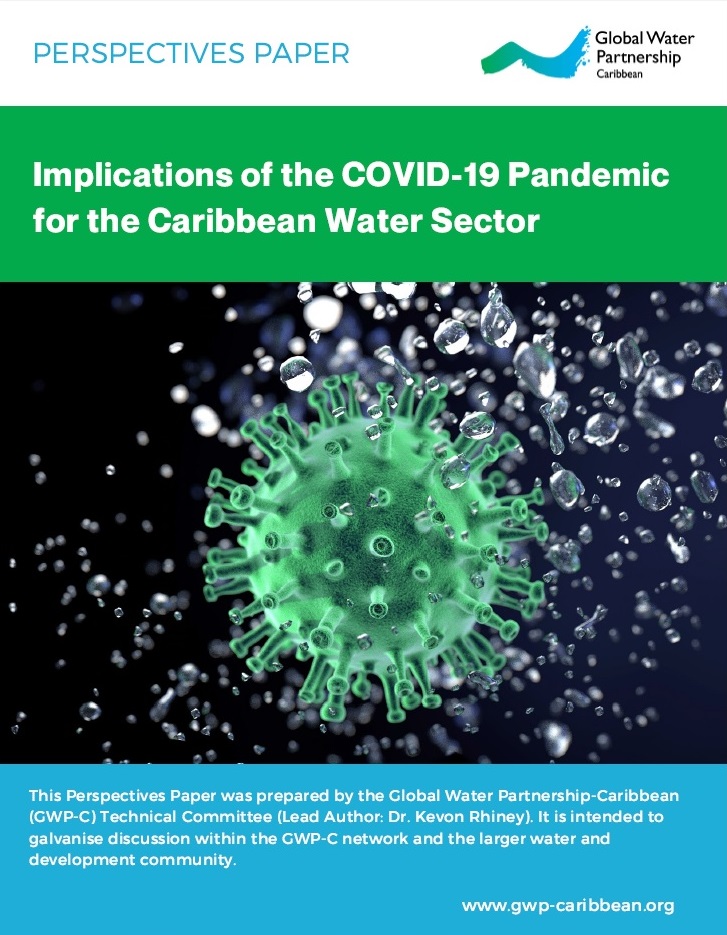 You may also explore the Caribbean Science Symposium on Water webpage. GWP-C will hold the Symposium in March 2021. The "Call for Papers" is currently open until July 31st, 2020.