GWP-C has for many years, recognised the critical importance of creating avenues for young people to become involved in water governance and management ventures. Development challenges in the Caribbean will ultimately be inherited by the region's youth. Young people are providers of solutions and have ideas and energy to act for sustainable development.
Through GWP-C's work and interaction with its youth Partners and young people within water and related sectors, they often do not have access to funding or resources to easily advance their project ideas. Additionally, they do not always have easy access to technical support to turn their ideas into fully workable projects.
The GWP-C Young Caribbean Water Entrepreneurs Shark Tank Competition therefore aimed to provide a unique opportunity for young persons from the Caribbean between the ages of 18 to 34 years, to pitch innovative and impactful water project ideas to support better water resources management in their community, country or the Caribbean region under the themes:
Water and Climate
Water and Agriculture
Water and Health
Water and Energy
Water and Tourism
Entrants in the competition were required to submit a project proposal and a short 2 – 3-minute video describing their project (new or ongoing). GWP-C received several submissions from remarkable young people throughout the Caribbean. The competition's "Review Sharks" through a meticulous assessment process, narrowed these submissions down to seven (7) finalists. All applicants (including the finalists) received feedback from the "Review Sharks" on how to enhance their project proposals.
Finalists then had the opportunity to pitch their projects directly to "Sharks" on December 7th, 2019 for a chance to secure funding of 4,000 Euros to advance their innovative water-related project ideas. Watch the Finals of the GWP-C Shark Tank Competition.
Yekini Wallen-Bryan's winning pitch was based on his project "PreeLabs" which fell under the competition's "Water and Energy" theme. The project's Pree line of devices are centred around remote monitoring, control and automation of the assets and environments of homeowners, business places and other public and private entities.
The first commercially available line of the products is the PowerPree – A device and app/ website that gives customers the ability to monitor and control their electrical appliances from anywhere in the world from their smartphone or computer. It also allows people to get their energy in figures, so that they can understand: Dollars (Based on local utility provider rates).
Yekini's pitch focused on the water equivalent (WaterPree) which is in the development stage. WaterPree being a device that would allow people to monitor and control their water usage from their smart phone. A version of this product is already in the works, which can allow the viewing of water tank levels remotely (See below).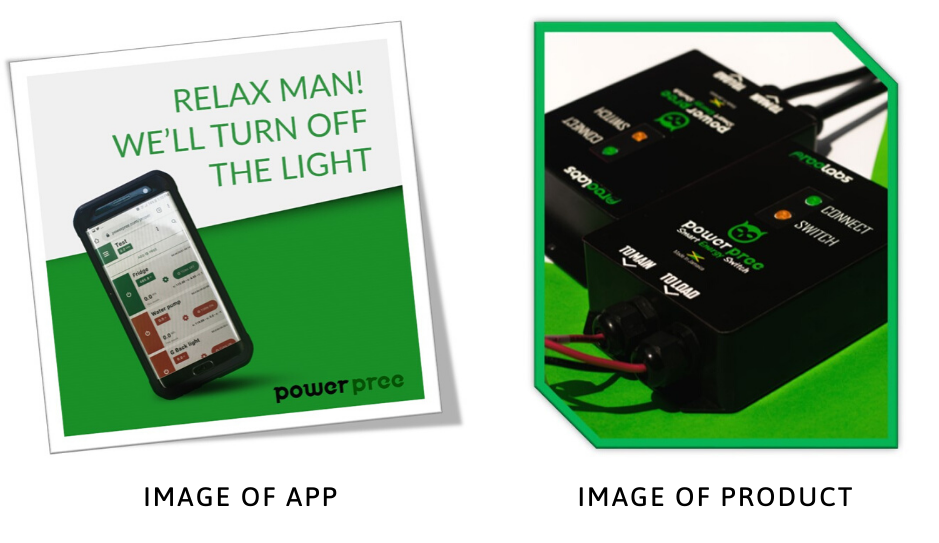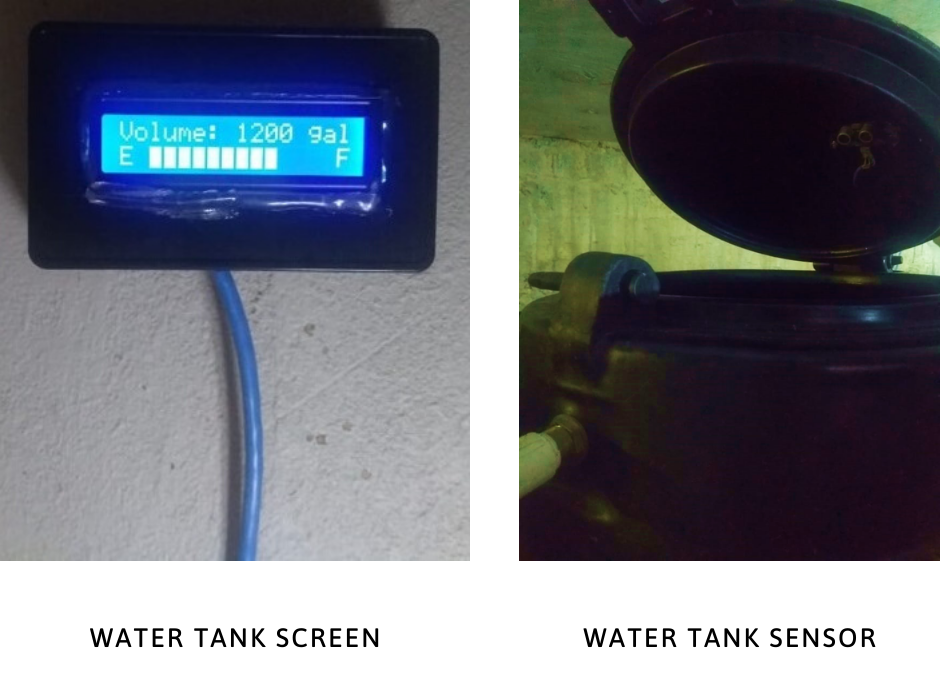 When asked about the challenge the project is addressing and why it is important to him, Yekini explained that "Jamaica has a very high cost of energy, as well as a serious water distribution problem, with droughts plaguing most of the island at increased rates and with more severity in recent years. As a result, we experience very high utility bills with an intermittent, unreliable grid that has regular power outages. In addition, we experience frequent water outages despite the amount of rainfall we experience locally."
According to him "I've always had a passion for finding more efficient ways of solving problems. The solutions that we've developed are our means for addressing the most widespread problems impacting our economy and lifestyle."
The system is the first internet-of-things solution for utilities that has been developed and manufactured in the Caribbean region. What will set the project apart from alternative solutions, is the platform it creates and the data analytics, reporting and forecasting that it can provide for the water sector in Jamaica and the Caribbean region.
About the Winner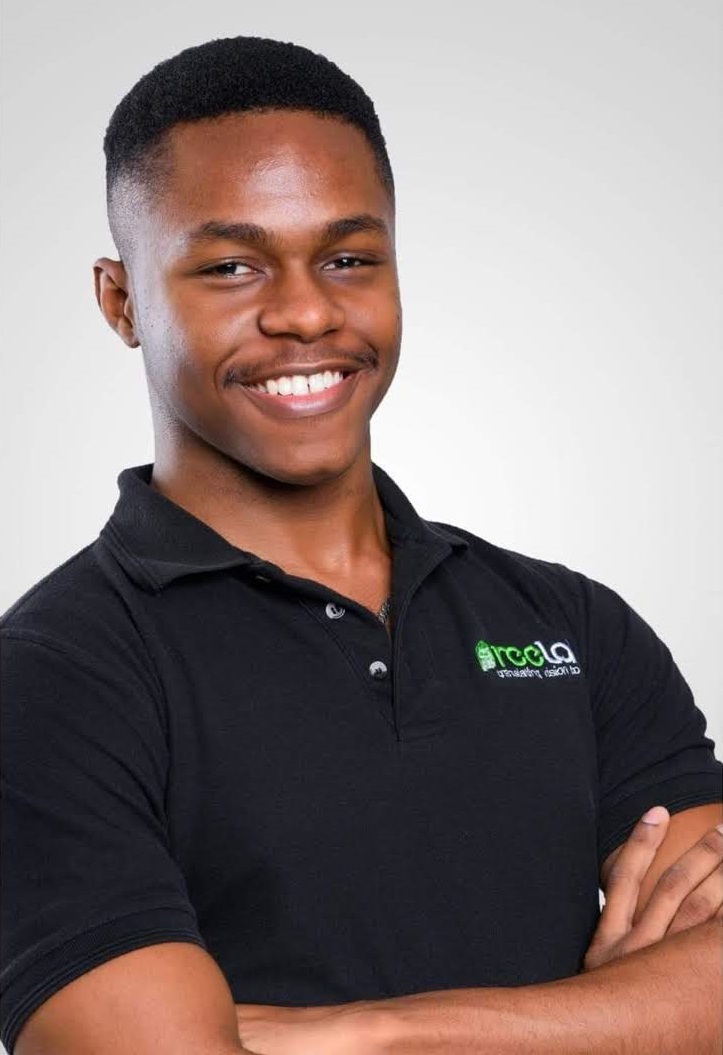 Yekini Wallen-Bryan, raised in Portmore, Jamaica and Wolmer's High School for Boys alumni, is Chief Executive Officer (CEO) and Founder of PreeLabs – A tech company that focuses on developing and implementing systems and devices centred around automation and remote monitoring and control.
He is a graduate of The University of the West Indies (UWI) Mona, with a double major in Electronics and Energy and Environmental Physics (Hons.) and is currently pursuing an MPhil in Electronics Engineering. In the final years of his programme, Yekini began getting heavily involved in several internships and projects. He conducted energy audits part-time for a local energy firm, gained technical experience with a large local telecommunications company, and led and worked on numerous technical projects for the University and other entities.
He has also been heavily involved with the robotics programme at UWI Mona for a number of years. Every trophy that has ever been won by the University coming under his leadership, whilst either captaining or coaching the UWI Robotics team. Since graduating, Yekini went on to form PreeLabs Ltd. in 2016. Yekini is a lover of nature, combat sports, music composition and filmography.
Teammate Kriston Kong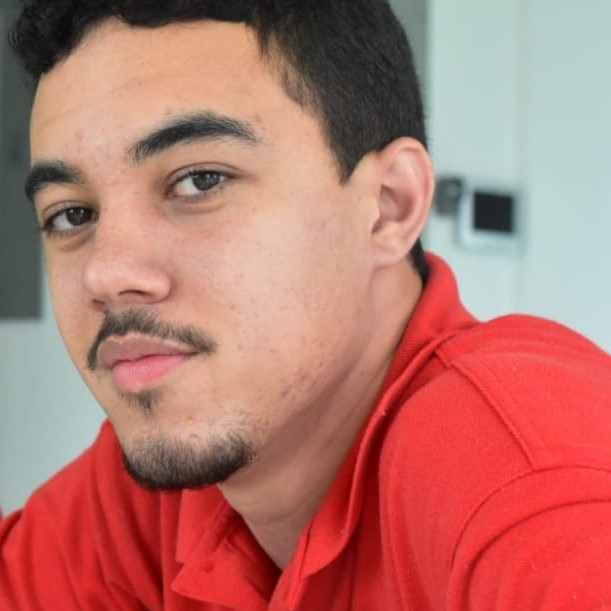 Mention must be made of a key member of the project's team, Yekini's teammate in the competition, Kriston Kong. The 24-year-old, also a Jamaican national, graduated from UWI, Mona in 2018 with a double major in Electronics and Energy and Environmental Physics. With his background in electronics design and software development, he joined PreeLabs Ltd. in 2017 as a product developer; creating smart systems and solutions. He is also currently an MPhil student in the Electronics and Computer Systems Engineering programme in The Faculty of Engineering at UWI Mona. He has a keen interest in energy, robotics and automation.
When Yekini was asked about how he found out about the GWP-C Shark Tank Competition, he explained "A very good friend of mine whom I had told about one of our ideas, told me about GWP-C after seeing it on Facebook and recommended I enter." When asked why he felt compelled to enter the competition, the GWP-C Shark Tank Winner said "I felt and still feel that we have an idea that can transform a lot of lives in the region with respect to water and a proven means of how to go about doing it."
GWP-C congratulates Yekini Wallen-Bryan on delivering the winning pitch in its first-ever Young Caribbean Water Entrepreneurs Shark Tank Competition and specially acknowledges his teammate Kriston Kong.
We would like to also recognise the exceptional participants in the competition, who were inspired to enter. As well as the competition's finalists, who brought their passion to the final pitch round. Mention must also be made of all our "Review Sharks" and our "Sharks" in the final round of the competition. GWP-C also extends sincere thanks to its global headquarters, the Global Water Partnership based in Stockholm, Sweden who played a major part in supporting the initiative.
If you are a prospective investor or collaborator that is interested in connecting with GWP-C for the 2020 Young Caribbean Water Entrepreneurs Shark Tank Competition, send us an e-mail at: info@gwp-caribbean.org. You can also reach out to us on Facebook and Twitter.